Most parents are familiar with the wonderful
Highlights
magazine, but did you know that Highlights Press publishes a wide selection of fun and educational books for kids? Highlights Press has an important mission: "With a combination of storytelling, humor, and problem solving, we strive to help develop the whole child, to help children grow intellectually and socially/emotionally." Fortunately, kids also find Highlights books to be among their favorites! Check out some of the selections:
Find It! On the Farm
and
Find It! Things That Go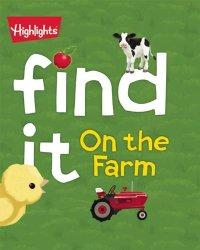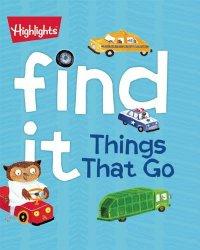 These board books for the young child are adorable, with cute rhyming text and colorful illustrations. At the end of each book are tips for parents on how to use this book to help "baby make connections between words and pictures, a very first step toward literacy."
Write-On Wipe-Off Farm Friends
and
Write-On Wipe-Off Nursery Rhymes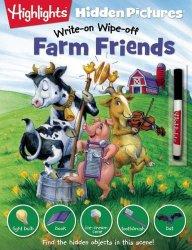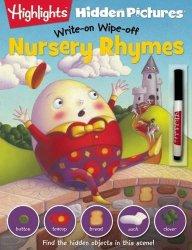 These books contain the Hidden Pictures that children love, and they can do them over and over again thanks to the attached erasable marker! A Note to Parents explains the learning benefits of Hidden Pictures.
PuzzleMania Activity Books: Numbers, Please!
and
PuzzleMania Activity Books: What's the Word?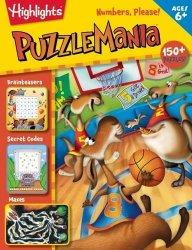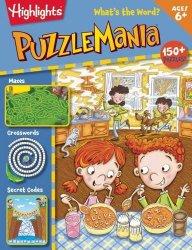 These books for ages 6+ each contain more than a hundred puzzles and activities to stimulate children's problem-solving skills, including brain teasers, secret codes, crosswords and mazes. The colorful, funny pictures draw kids in, and they'll love seeing how many different kinds of puzzles they can solve.
PuzzleMania Puzzle Pads: Brain Teasers, Crazy Codes, Picture Puzzles
and
Word Searches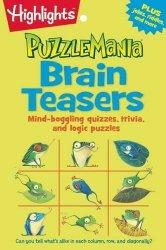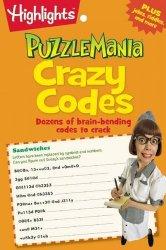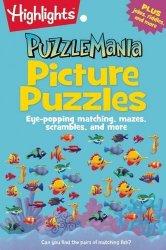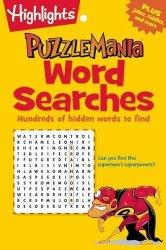 These colorful pads are great for entertaining kids in the car or anywhere you want to keep them focused and amused. Also spread throughout each book are jokes, riddles and more!
Laugh Attack! Animal Crackups
and
Laugh Attack! Wack-a-Doodle School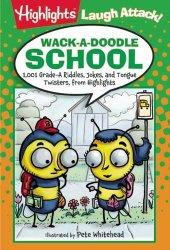 With 1,001 grade-A riddles, jokes and tongue twisters, these are among my kids' favorites and really encourage them to read. These silly jokes will have your kids giggling and interacting with each other.
Hidden Pictures Silly Stickers Stories: More Ticklish Tales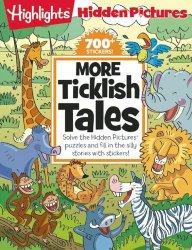 This book has more than 700 stickers and is so much fun! Kids find hidden objects in the pictures, peel off the corresponding sticker and place it in a blank spot in the story provided. When they're done, they can read the silly story they've created for lots of laughs!
My boys are often reluctant readers, and Highlights Press books have been very successful in getting my kids to pick up a book, interact with the content, and sharpen their brains. They don't even realize they're learning because they're having so much fun! I hope you'll pick up some of these amazing books for your children and grandchildren. Visit
HighlightsPress.com
. Click on the book covers above to purchase on Amazon.
Disclosure: I received complimentary copies of these books to facilitate my honest review. This post contains my Amazon affiliate link.