When we were contacted to do a girls bedroom makeover for two sisters, we jumped at the chance.  I love getting to decorate kids rooms!
When we spoke to Pam she said she wanted a bedroom for her two girls, ages 4 and 9, that would transition with them as they got older.  I wanted to do something fun for them to enjoy!  It had to have fun elements for the 4 year old while being a place that a 9 year old would love to go.  So after putting together the design board package, this is the what I created for these two lovely girls...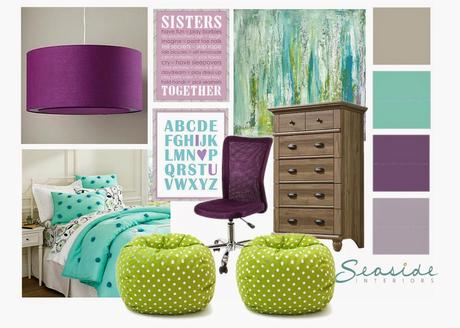 The great thing about kids rooms is that you can bring in lots of color!  I wanted to go with a neutral base since all of the items coming in where packed with color, so I chose a warm gray tone to paint the walls.
We wanted to give each of the girls there own space for homework and crafts.  So pretty much everything that came in had a double so there would be no fussing.  :)
For the bedding we went with soft white quilts and turquoise pom pom comforters.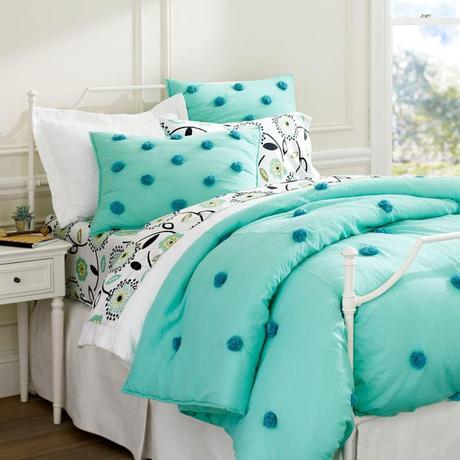 We went with the turquoise bedding from PB Teen and a new purple overhead pendant light from Land of Nod.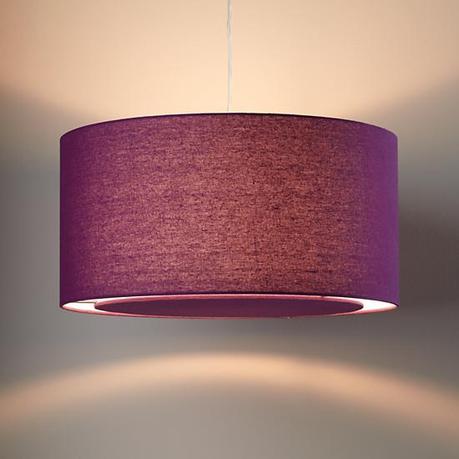 Making sure there is a spot for both girls, we went with two bright lime green bean bags.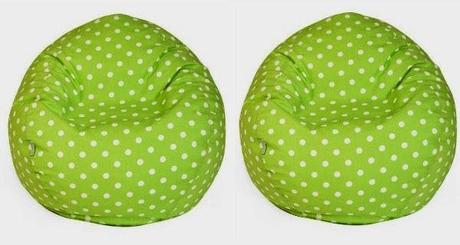 To bring in some more of the soft tones to balance the space out we went with this gray washed dresser from Wayfair.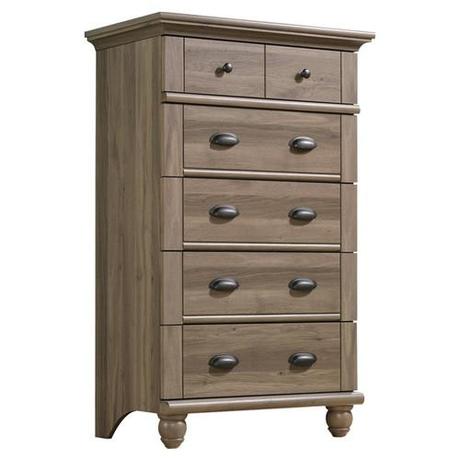 Since the girls already had a loft style bed with desk attached, we purchased a new desk so both girls have a place to work and do crafts and then we brought in these fun swivel desk chairs in purple.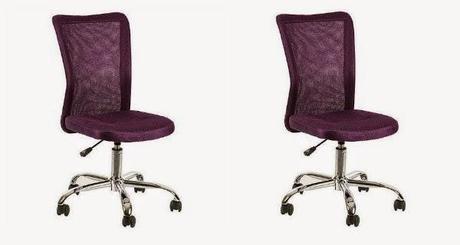 When we met with Pam we went over the layout of the space and how we wanted to incorporate everything.
Here is a look at the BEFORE'S of the space...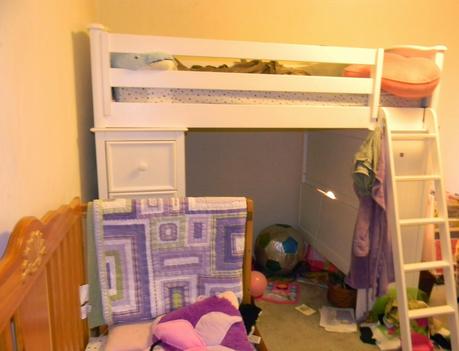 The crib will be leaving the room to make way for the matching twin bunk bed.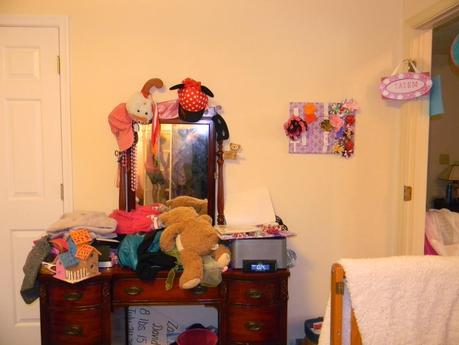 In this space we would like to bring in a second desk and some floating shelves above.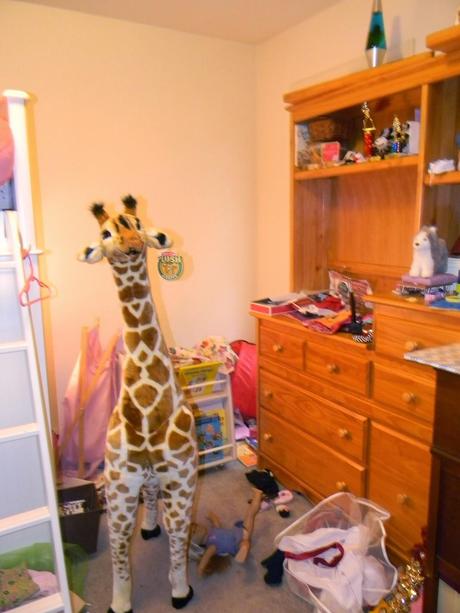 For this area we will be putting the new gray washed dresser between the windows, putting window pelmets on the top of each window, and then adding the two green bean bags to the corner.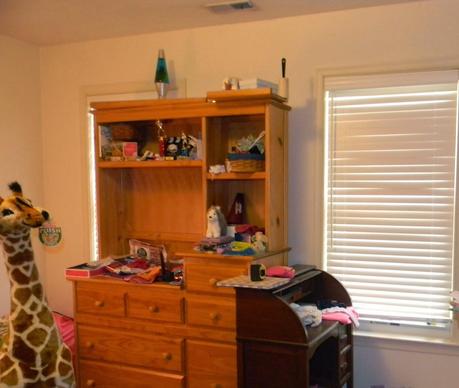 For the pelmets on the window above, we will be going with this fabric below...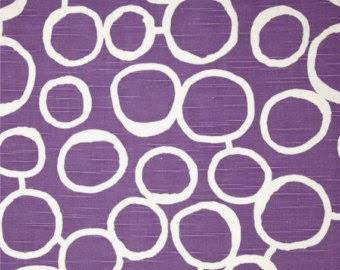 It's cute and girly and somehow reminds me of crayon circles!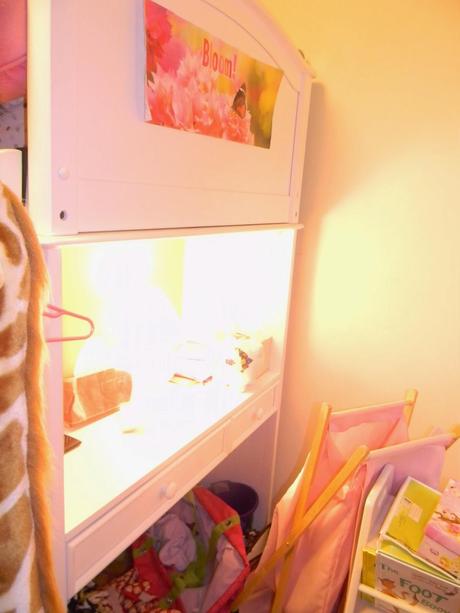 Although my flash was a little bright :-)  This is the desk area that is part of the bed frame.  So we will accessorize the desk area and bring in one of the purple desk chairs to give it a punch of color.
We were able to do the install about two weeks ago and the girls where so excited about how it turned out!  
Next up: The Girls Bedroom Install.