I learned two very important lessons about baking thefirst time I made rugelach. It was while I was still living with my Bubby. I waited until she had gone out to do some errands to take over the kitchen and (not knowing at the time) make a ginormous mess. There was flour everywhere, bits of chocolate stained the countertops, and by the time I was finished, my apron was definitely in need of a run through the washing machine. Now, this is a very time-consuming process. I didn't realize this at first, because I hadn't read the recipe details all the way through. Lesson #1: READ THE RECIPE IN FULL BEFORE YOU BEGIN. Had I done this, I would have known off the bat that there are two times in the process where the dough needs chilling. When I got to these steps, I was allokay, now what do I do while I'm waiting?It wasn't a huge deal, but I would have liked a warning. I ended up letting the dough chill for a while and decided to come back to it later that night.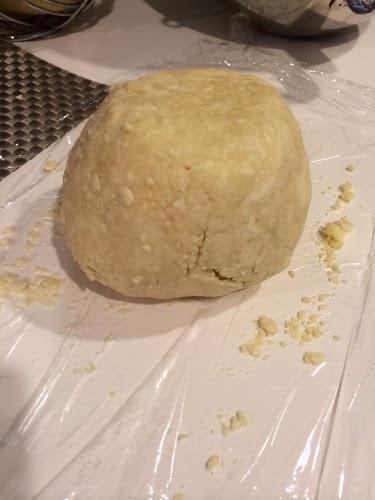 Then I proceeded with the recipe, cutting the big ball of prepared dough into 4 pieces and rolling each out into a disc shape. This is where the mess came into play. I needed to flour the area where I was rolling the dough, and I just did not plan ahead. LESSON #2: PLAN AHEAD. I really should have had an area set up prior to starting this step, and had all my ingredients measured and ready to go so I wasn't running all over the kitchen grabbing things as I needed them. If the inside of my head is a mess, then so is the outside. Preparation is key when you're baking. This is something very, very important and I'm glad I figured it out 2 years ago when I made these rugelach.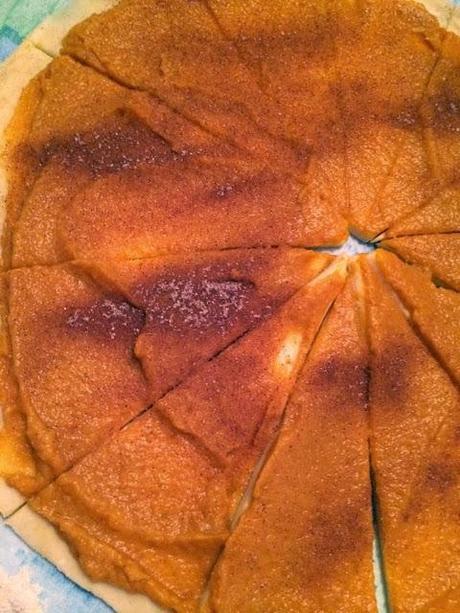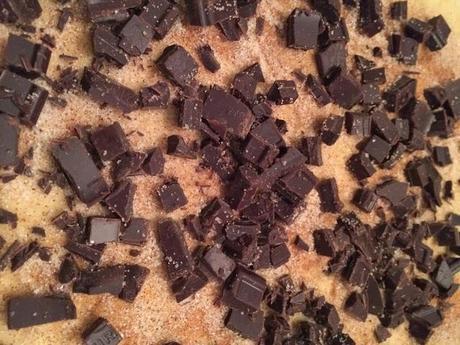 Fast forward to now, when I wanted to make rugelach again for Hanukkah. I was ready to attack the same recipe, but this time I already knew the steps in the recipe and I would definitely plan ahead! To spice it up a little, I decided to change the filling. The first time I made them I used Andes Mint Baking Chips. This time, I was inspired by the recent Thanksgivukkah holiday and went with a pumpkin filling instead. Canned pumpkin, cool whip, brown sugar, cinnamon and pumpkin pie spice all mixed together to make a very fall-friendly rugelach. Fall-friendly AND amazing! I did have a chocolate bar lying around, so I made some chocolate rugelach too (who can resist chocolate rugelach?). This was a messy batch, but that just made them even more delicious!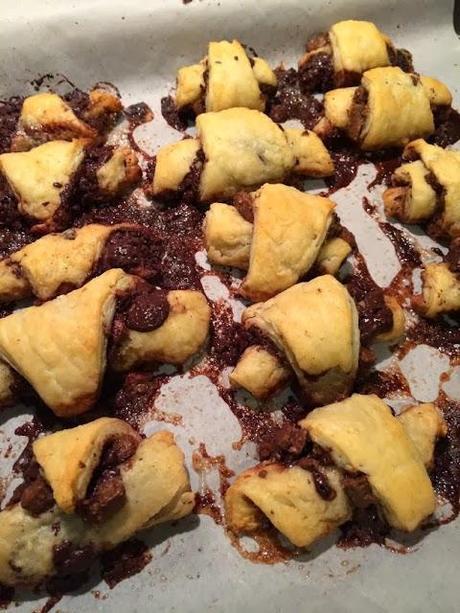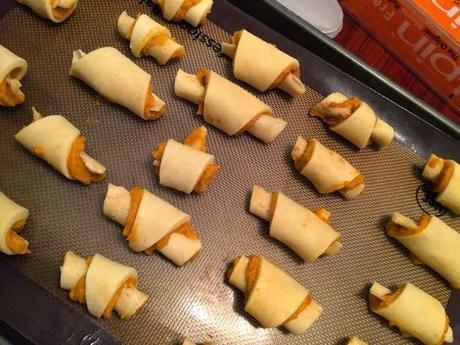 The recipe makes a ton, so I sent some of the pumpkin and chocolate ones off to my parents and my older sister and her family, but the bulk of those pumpkin rugelach went to my Leftovers Club partner this month, Johanna of Notes From A Messy Kitchen. Johanna's site is really diverse, with everything from recipes to posts about marathons she's competed in. She recently participated in the Nike Women's Half Marathon, which I think is awesome and give her major credit for doing so. Some of her standout recipes include a DILL PICKLE Hummus! Pickle lovers are sure to really go gaga over this one. How about some Homemade Cheese Crackers with Gouda, Rosemary and Walnuts? Yes, please!! I also really love the sound of this Flourless Chocolate Fudge Cakewith Pistachios and Potato Chip Crust. Sweet and salty at its finest! One of the best parts about being a part of the Leftovers Club is that each month I'm introduced to amazing bloggers that I may or may not have followed before. It's a great way to expand readership and make awesome new blogger friends!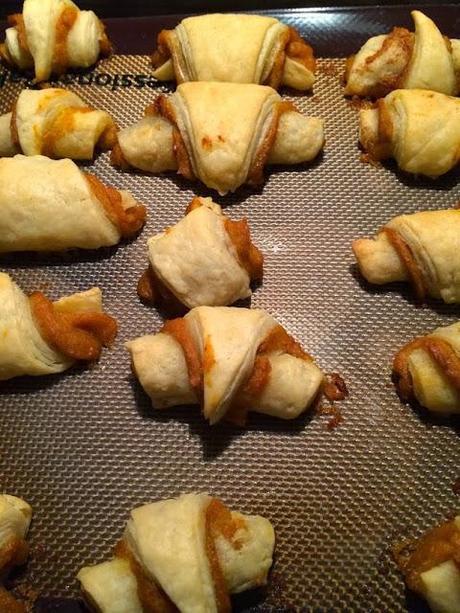 Check out the rest of this month's Leftover Club recipes here!
½