For many of you March 8th may be Mardis Gras / Fat Tuesday or Pancake day but for me is Women's Day. As some of you know I come from a Eastern European country and today was also considered until a couple of years ago Mother's day.
Starting March 1st I sincerely showed my appreciation and respect to some wonderful Ladies which helped and guided me in the blogging world. You can see all of them listed at the end at each post. I wish March has at least 100 days so I have time to thank each one of you. :) I'm blessed to have so many marvelous friends.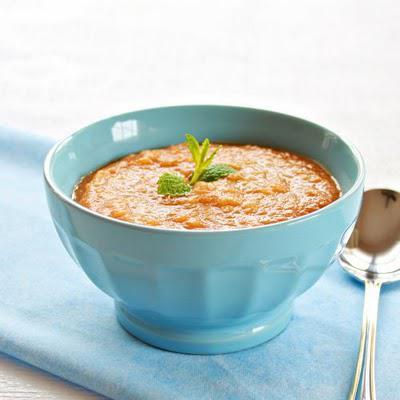 I'm fortunate to have meet Alisha. She's one of the most supportive blogger I know. She always have her arms opened and give all the help one's need. She's also a talented chef. I don't think there's someone that never read The Ardent Epicure blog. If you still don't know what I'm talking about, stop reading this right now and go over and read Alisha's wonderful blog.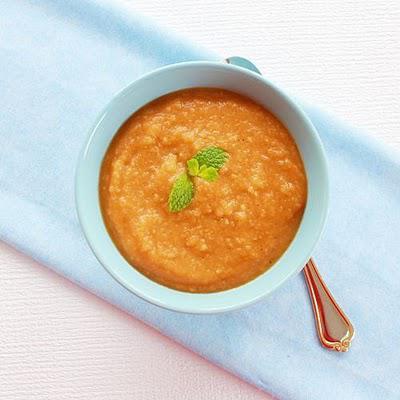 On her blog you'll find lots of useful tips, to name a few :

Grinding Herbs and Spices, Cooking with Clay Pots or even how to make the perfect Scrambled eggs. 

But that's not all. She brings so many new ingredients like
Bhutanese Red Rice, Heirloom Rice, Forbidden Rice, Madagascar Pink Rice and lots more I'll let you discover.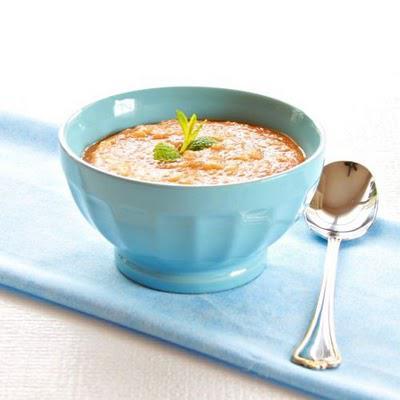 For today I opted for an easier recipe
Pumpkin, Pear and Potato Soup. I tried other recipes but since I'm a novice when it comes to food/photo composition didn't want to ruin your day.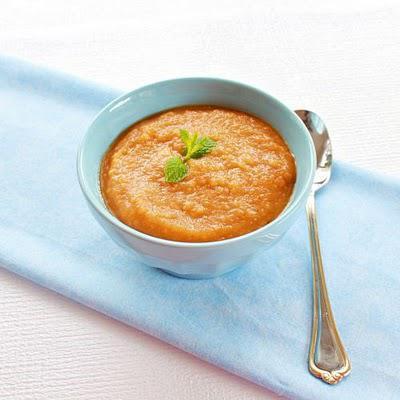 I've made this recipe over the fall when pumpkin was all over and fell in love with its taste. I admit now I used 2 cans organic pumpkin puree. Used regular mint, didn't have any juniper berries and left the butter out making it a vegan soup.
Except for the wonderful smell of fresh baked pumpkin that seem to last for couple of days in the kitchen, you can hardly tell which soup is made with the canned pumpkin.
 If you're a fall lover make this soup. 
Thank you Alisha!!
You can follow Alisha on Facebook, Twitter or FoodBuzz