I don't know what it is about autumn and pumpkin, but the two things just go together like peas and carrots!  Last weekend I was making pumpkin butter . . . this weekend it's these tasty moist muffins!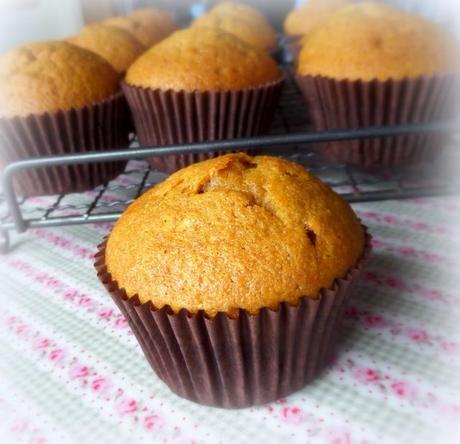 This recipe is the cumulation of years and years of trial and testing.  I wanted a muffin that was moist and spicy.  This recipe produces a muffin that is just that.   Tender, moreishly moist with just enough spice to make you want to have another one.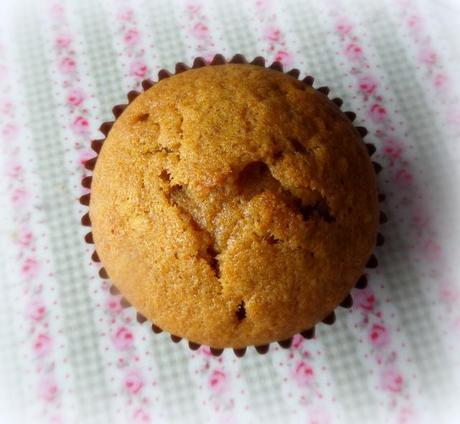 They're good keepers too.  They'll keep in a tightly closed tin for about 4 to 5 days.  They also freeze very well.  You can also double the recipe, which I normally do because there are two cups of pumpkin in one tin and if I am going to open a tin of pumpkin, I might as well use it all at once!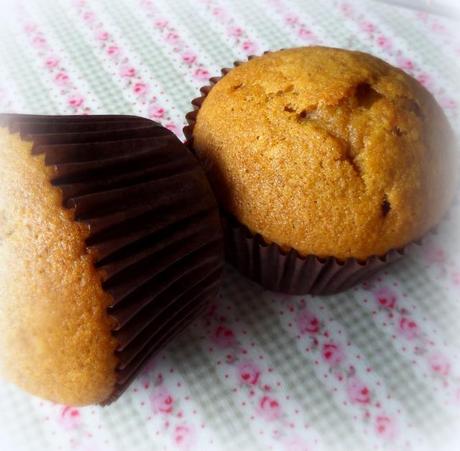 To freeze, just place them onto a baking tray and freeze in the freezer, then pop them into a zip lock baggie, so that you can take them out as you want them.  About 35 to 40 seconds in the microwave and they are good to go.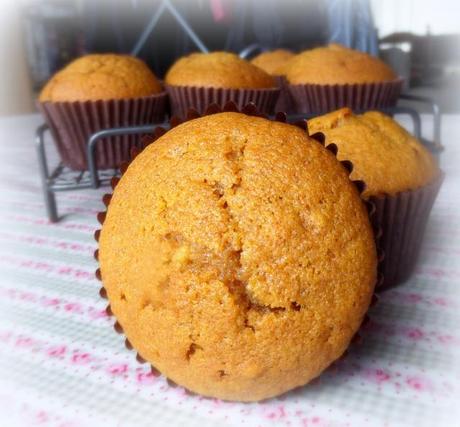 They make a great coffee break, or elevensies treat.  A fabulous after school snack.  A great addition to the packed lunch (especially if you split them in half and spread with some creamed cheese!).  And . . . they are the perfect breakfast on the go!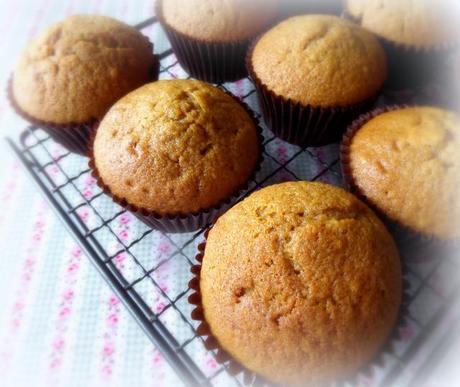 They're quite versatile as well.  Try adding some sultana raisins or dried cranberries, white or milk chocolate chips, chopped nuts.  All go very well!   I do hope you'll give them a go.  I just know you will love them as much as we do!  Happy Autumn y'all!!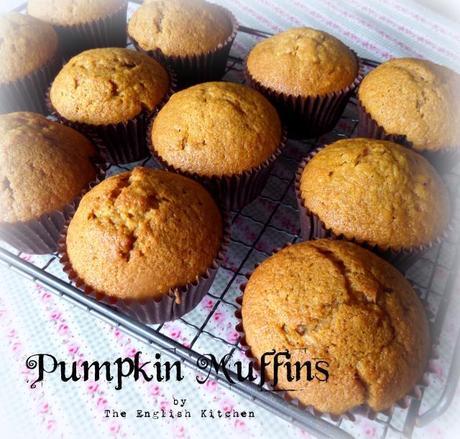 *Pumpkin Muffins*Makes 12  Printable Recipe  

These are simple muffins, but don't let the simplicity of them fool you into thinking they aren't special.  They are moist and spicy and you will have a hard time eating just one! 
180g tinned pumpkin (or fresh cooked pureed pumpkin.
If using fresh you will need to let it drain overnight before measuring.  1 cup)2 large free range eggs, beaten125ml of water (1/2 cup)125ml canola or sunflower oil (1/2 cup)245g of plain flour (2 3/4 cup)1/4 tsp salt290g caster sugar (1 1/2 cups)1 tsp bicarbonate of soda1 tsp ground cinnamon1/2 tsp ground ginger1/2 tsp freshly grated nutmeg1/2 tsp ground cardamom1/4 tsp ground clovesPreheat the oven to 180*C/350*F/ gas mark 4.  Butter a 12 cup muffin tin well, or line with papers.  Set aside.
Whisk the flour, salt, sugar and spices together in a bowl.  Whisk together the eggs, water and oil.  Make a well in the dry ingredients and add the wet all at once.   Mix together well, without overmixing. 
Spoon into the prepared muffin tins, filling them 3/4 full.  Bake for 30 minutes, until well risen and the tops spring back when lightly touched. 
Let sit in the tin for 5 minutes, then remove to a wire rack to finish cooling.   Delicious!