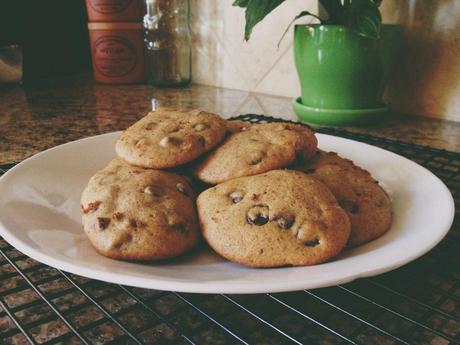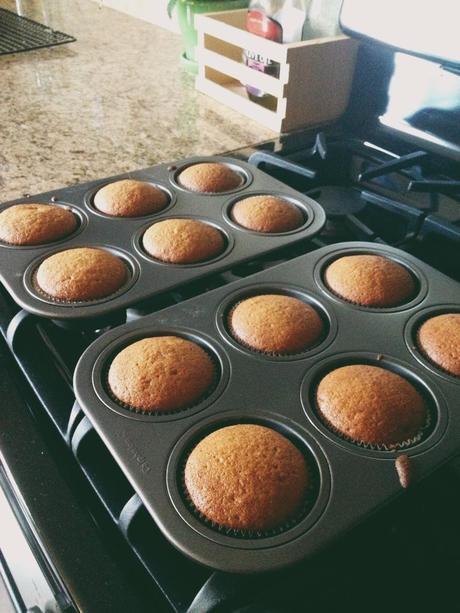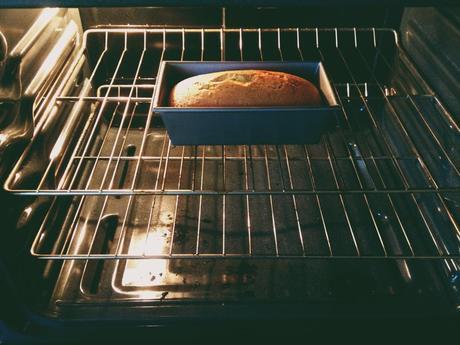 I'm not sure what got into me yesterday, but I decided to make pumpkin everything. Pumpkin chocolate chip cookies, pumpkin bread, pumpkin muffins, and pumpkin baby food. My kitchen was a hot mess. A few families just moved in across the street, so I think I'm going to put Everett in his monkey costume (not to be confused with monkey suit, which for some reason is what I've been calling it), and drop off goodies for our new neighbors. Who can resist a monkey baby and pumpkin bread? The answer is nobody.
I split this recipe three ways to make two loaves of pumpkin bread and twelve muffins (bake the loaves for 50 minutes and the muffins for 20). I used this recipe to make the cookies, only I used fresh pumpkin instead of canned. My friend Brandee and I cooked pumpkins on Wednesday and I froze the leftovers in mini baby cups to use next month when we introduce solids to Everett. I'm not going to lie….it did not smell that great. I'll be sure to take a picture of his face when he tastes it so I can report back.
And on that note, happy Friday, friends! We're off to the country for some much needed R&R, what are you up to this weekend?
P.s. The winner of the snail mail giveaway with Hi, Friend Design is….Susan B!!! Congratulations! I'll be in touch via e-mail with details on how to claim your prize.
P.s.s. I have a few advertising slots open for November! E-mail me at [email protected] for more info. I would LOVE to work with you