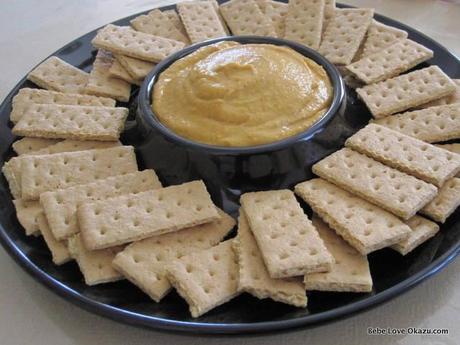 I'm not sure about everyone else, but I definitely feel like the holidays are upon us. Yet, at the same time, I can't believe it's already that time of the year. This week flew by so fast, and was filled with so many things, I feel like I didn't get to half the things I needed to do. However, despite the "holiday crunch" that I'm starting to feel, yesterday I spent a fabulous hour with Bebe E, during which time I felt as if time just slowed down.
A Celebration at Nursery School
Yesterday, we celebrated "Stone Soup" Day at Bebe E's nursery school where families and friends were invited to enjoy Thanksgiving vegetable soup and pumpkin pie with the children. It was quite fun. At first glance, the soup appears to be something made by Campbell's, but each child picked the type of vegetable they would bring, slightly pre-cooked and sliced. All the veggies were added to the pot, cooked, and served. It was nice!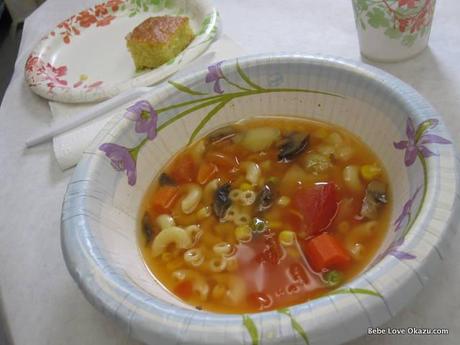 Bebe E was very excited about the party and when I walked into her school, she did her happy dance, jumping up and down, calling me in her little voice, "mommy, mommy, mommy!" Can't beat a greeting like that one. She was especially excited to share with me her little fruit cornucopia collage that she made. She could barely sit at our table to finish our bowl of soup. On her collage it read: "I'm thankful for mom and dad, and my couch and TV. And a house and the table and food."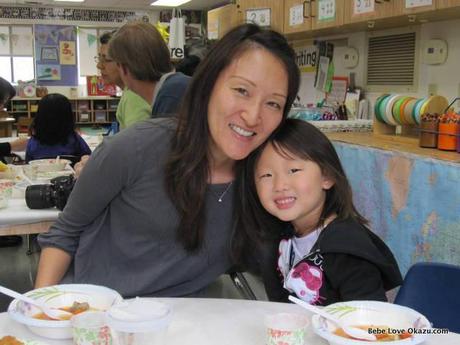 Save for the embarrassing reference to being a couch potato – hey, we just bought Disney's Tinkerbelle DVD, "Secret of the Wings", and it's been cold out, so what can I say….
While there was no mention of being thankful for our time at Japanese Story Time at the library, or playing at the park, or taking "Baby" on the swings and the slide, or baking with Mommy, I'm thankful nonetheless for ALL that my little one is thankful for.
I, in turn, am very thankful to have a happy, healthy 3-year old that is silly, smart, talkative, keeps me on my toes, and never ceases to continue to amaze me. I am also grateful that my conversations with Bebe E about being "thankful"  during the season of "Thanksgiving", has taught my daughter about being thankful for her couch, tv, her family, food and shelter. :)
While we were enjoying "stone soup" and pumpkin pie at our special celebration, Bebe E drew a picture of her mommy. Love her!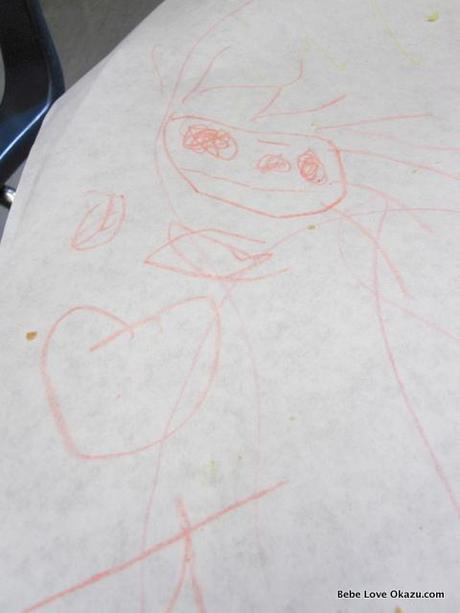 The Fable of Stone Soup
If you've never heard of "Stone Soup", like myself, it's a children's fable about cooperation, especially in times of scarcity.
The fable is about travelers who stop in a village, hungry, with nothing more than an empty cooking pot. The villagers do not greet the strangers warmly, instead, closing their doors and stores unwilling to share any food despite their hunger.
Not discouraged, the travelers take to the village stream, fill their pot with water and drop a large stone in it. Next, they place the pot over a fire. A curious villager approaches the hungry travelers to find out what they could be possibly doing cooking a large stone. The travelers tell them they are making "stone soup", which tastes great, although it still needs a few things to make it taste better. This villager doesn't mind helping the travelers and gives them a few carrots.
Another curious villager stops to ask about the pot, they tell him the stone soup could be better still, so the villager offers them seasonings for the soup. So on and so forth, one villager to the next stops to inquire about the soup and offers one ingredient at a time until the soup is finally complete. The travelers share the nourishing and delicious soup with everyone.
My Versions of Stone Soup
While you might be thinking a wonderful soup recipe would accompany this fable of  "Stone Soup", unfortunately I have already shared my favorite "stone soup" style recipe, homemade chicken noodle soup. It's easy, nourishing, and flavorful. It's our family's "stone soup". My recipe is available on this post.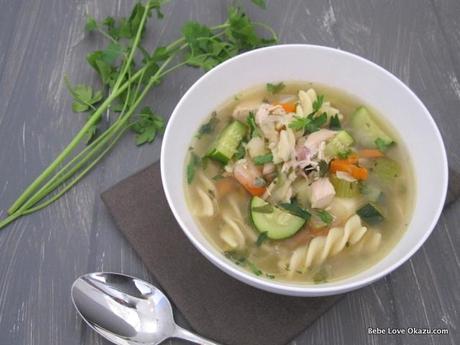 Another favorite soup recipe, and recent addition to my soup repertoire is, a lovely and healthful ground chicken, kale and brown rice soup. This recipe and post is available here.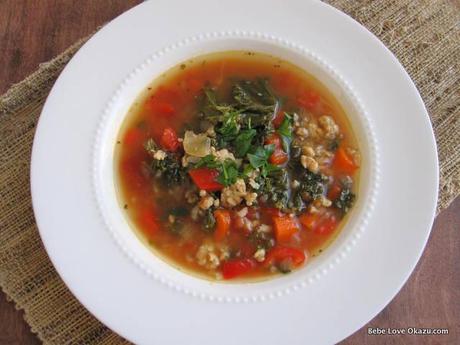 Finally, I'll share my favorite soup of the Fall season, pumpkin soup made with fresh roasted pumpkin. It's a family favorite. Because of the bright yellow-orange color of the soup, you can easily tell by the photo below that the pumpkin I used is nothing less than fresh pumpkin. It's garnished with roasted pepitas (pumpkin seeds) and paprika. The recipe for this pumpkin soup is available on this post.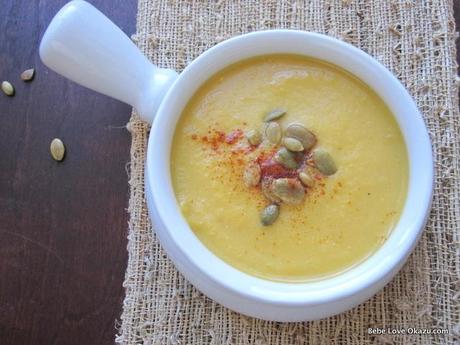 If you're curious about more of my soup recipes, there is a list available on the Recipe's page, available here. I will continue adding more of my favorite recipes as we enjoy our cooler winter weather.
Sweet Pumpkin Dip
While I've strayed quite a bit from the purpose of this post, sharing a recipe for pumpkin dip, I can attest to the fact that this is very easy to make and it's sweetness will surely please children and adults alike.
This sweet pumpkin dip is great with graham crackers or apple slices and in my mind, perfectly captures the spirit of Fall. Although I didn't do this, the pumpkin dip can be served in a mini pumpkin that's been cleaned and hollowed for a beautiful festive presentation.
I hope you are enjoying this season as much as we are!
Print
Sweet Pumpkin Dip Author: 
Judy | Bebe Love Okazu
  Ingredients
1 8-ounce package of low-fat cream cheese
1 15-ounce can of organic pumpkin puree
1½ to 2 cups confectioner's powdered sugar (to taste)
½ to 1 tablespoon cinnamon (to taste)
1 teaspoon pumpkin pie spice (add more to taste)
One mini fresh pumpkin for presentation, optional
Instructions
Combine softened cream cheese with powdered sugar and spices using a mixer. Blend until smooth and well-mixed.
Serve chilled with apple slices or graham crackers.
If serving in a mini pumpkin, slice top off, remove seeds and fibrous strings and place chilled pumpkin dip inside the fresh pumpkin.
Notes Adapted from All Recipes. 3.1.02