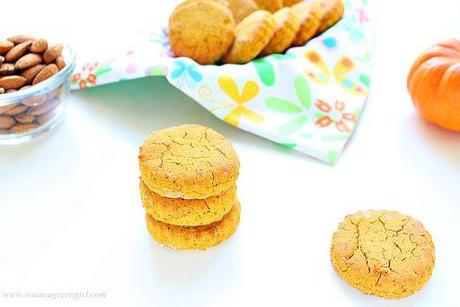 I love challenging myself to try new things in the kitchen. I started with my first vegan cookies and jumped with joy when they turned out edible. I gained a little more confidence with every vegan recipe I developed in the last couple of months. I even did a woogie boogie dance after my three apple bread challenge. With the endless recipes all over the internet is hard to get bored in the kitchen. There are always new techniques to learn, new ingredients to experiment with. Few weeks ago Carolyn asked me to write a guest post for her. I was blown away after I read her email. Carolyn is one of my all-time favorite bloggers. She's been so supportive since I start blogging and even if I had no idea what a blog actually is she kept coming back leaving me encouraging comments.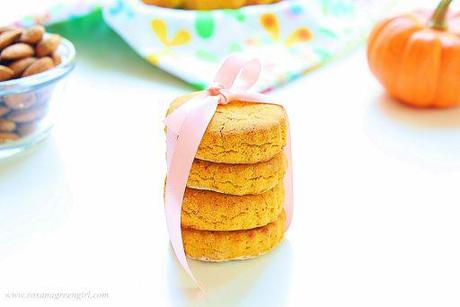 As time approached I was getting cold feet about my guest post. Looking at Carolyn wonderful blog and ... mine ... well, the difference is pretty obvious. Almost all her recipes are low-carb and/or gluten free, mine - not even close.  Although Carolyn gave me free hand at picking the recipe I didn't want to step out of her blog theme and challenged myself to a low-carb and gluten free cookie recipe. Can you believe these cookies have only 7 gr of carbs each?!?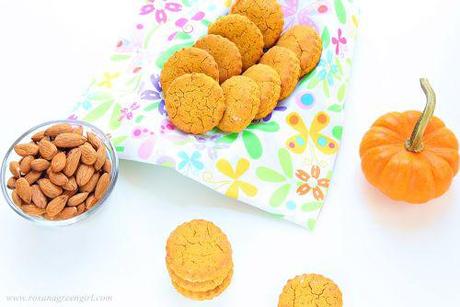 Despite the cracked surface the inside is soft, slightly sweet, the spices enhancing the pumpkin flavor.  It is a perfect bite in the morning with a cup of steaming coffee/tea or even as a sweet treat in the lunch box


 Follow me to Carolyn's blog to get the entire recipe and congratulate her for the upcoming book. She's soon to be a cookbook author! I was so happy for her!