I don't love Halloween. I'm a big baby when it comes to anything scary...yikes!
But I do love the fall and all of the activities that come along with it :)
To me, once Halloween gets here it is officially holiday season! Thanksgiving, Christmas, and New Year's...those I can handle!
But I don't want to be a total party pooper, so today I want to show you my pumpkins through the years!
2008 was the very first time I ever gutted and carved a pumpkin all by myself. I was super into butterflies at the time (it was actually the year before I got my tattoo). I was actually pretty proud of how this one turned out since I was a rookie :)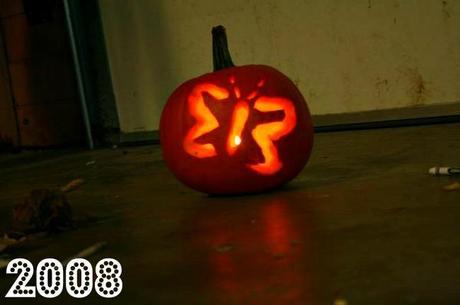 2009 was the first year that Adam & I carved pumpkins together. I had the idea to do the "iPumpkin" and he had the idea to do a tree. But to mix things up, we each carved the others' idea...so I did the tree and he did the "iPumpkin."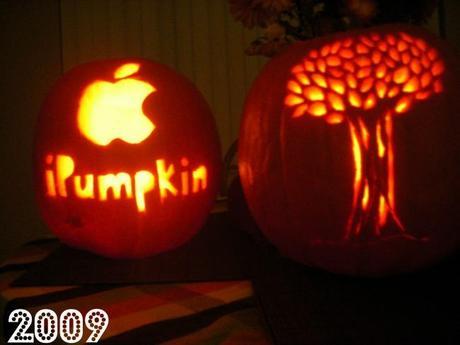 2010 Adam & I carved a pumpkin together. We looked online for an idea and this one made us both laugh so we went for it. It actually wasn't hard to carve at all!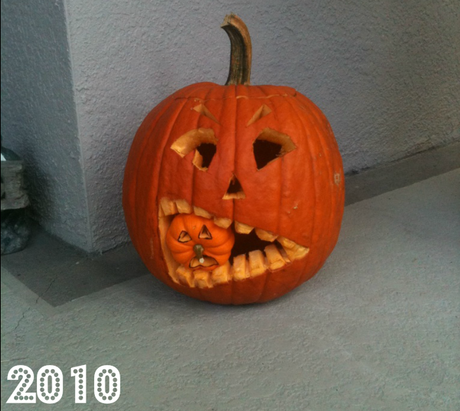 Sorry 2011...I guess that was not a good year to carve pumpkins ;)
2012! I had planned on decorating my pumpkin with paint & glitter...maybe a chevron pattern or something. When I saw the pumpkin that my mom got me I thought that since it was so tall that I would carve the Eiffel Tower on it. 
What really happened: the pumpkin was the size of my torso (not kidding) and took me like an hour to clean out. By the time I finished that, I was over messing with the pumpkin. SO a friend of mine decided to take over and this is what happened...cracked me up!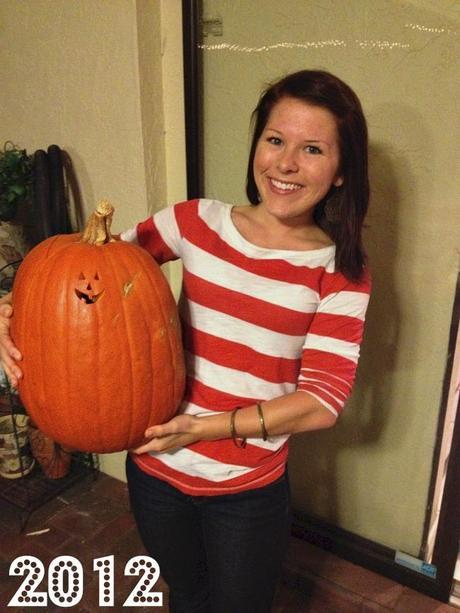 I'm hoping to decorate a glitterriffic pumpkin for 2013 :) We'll see if I stick to the plan!


lovelylittlethingsblog.com