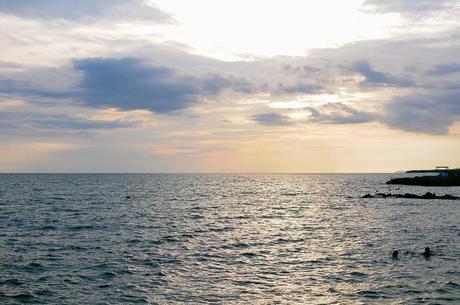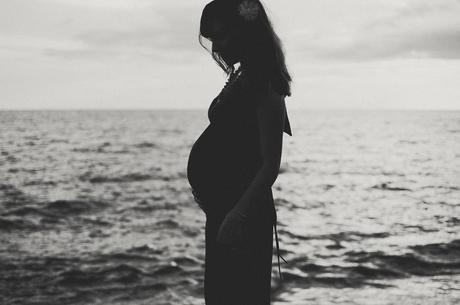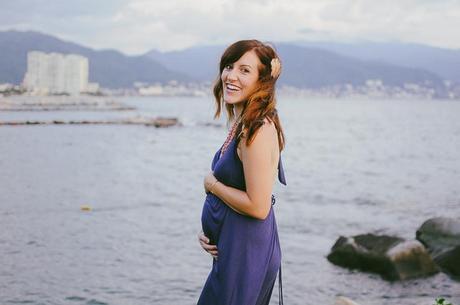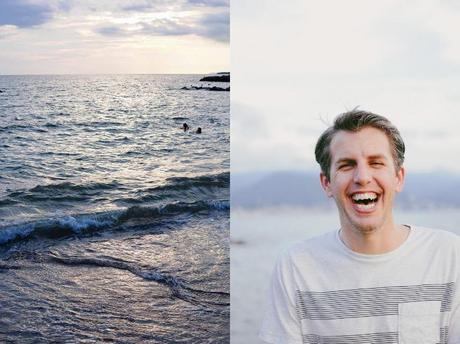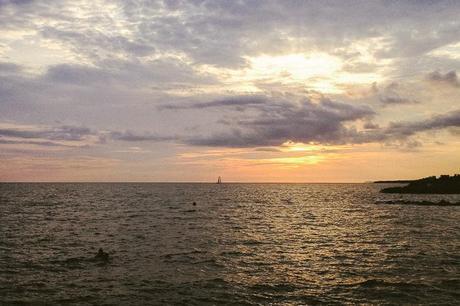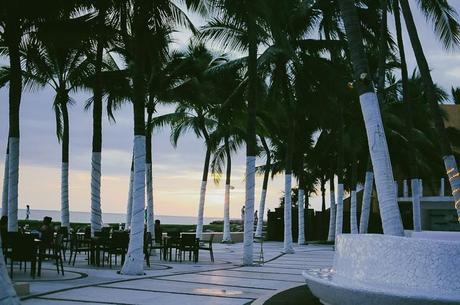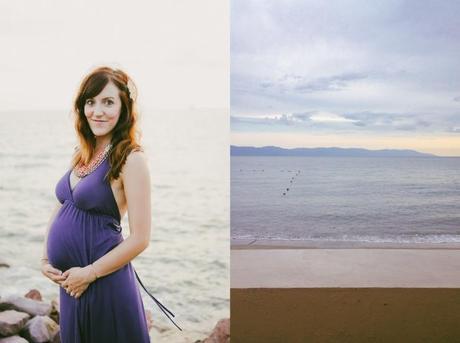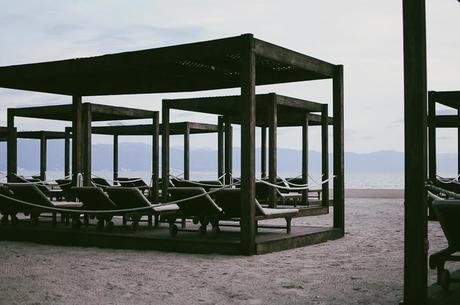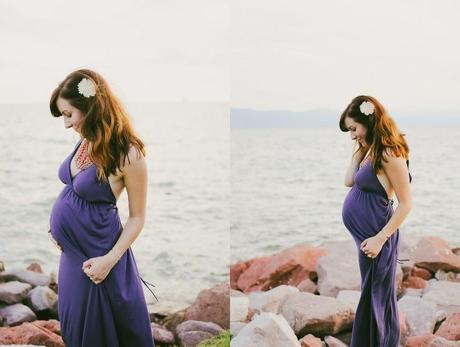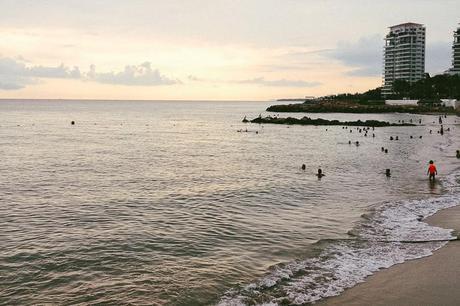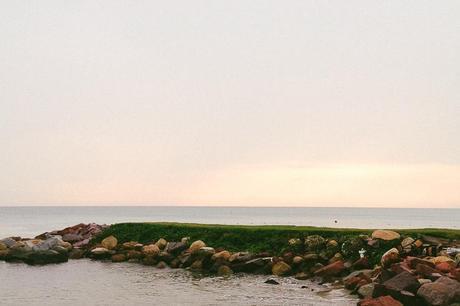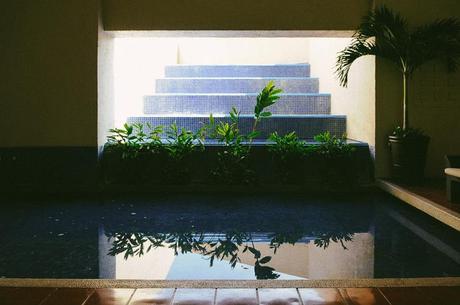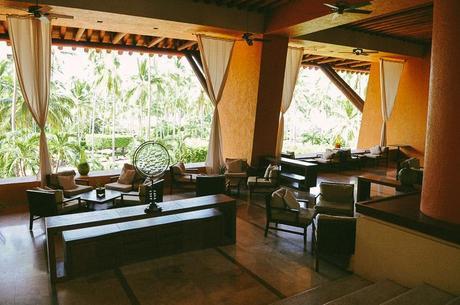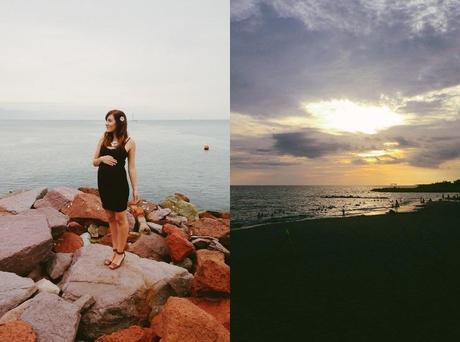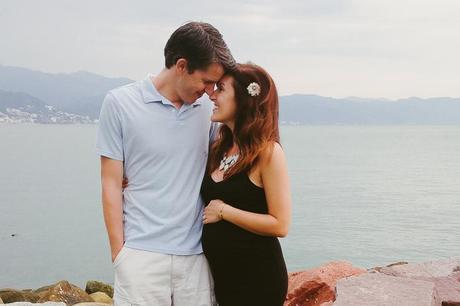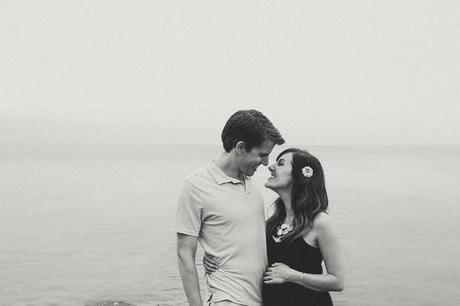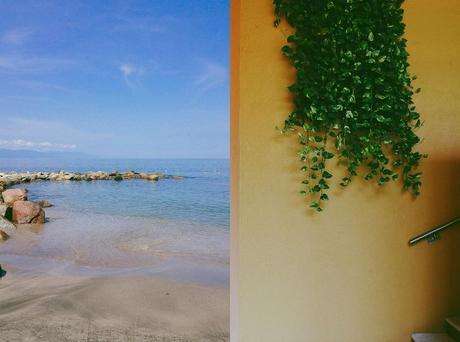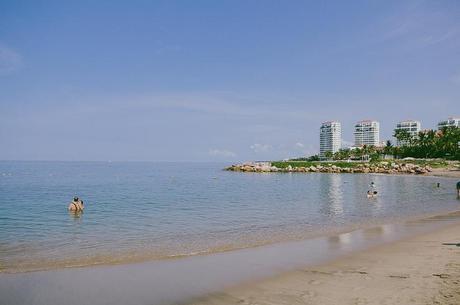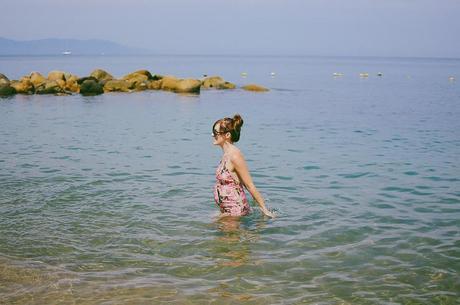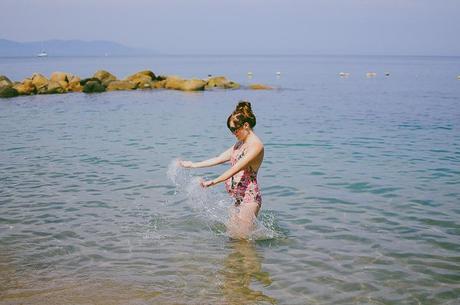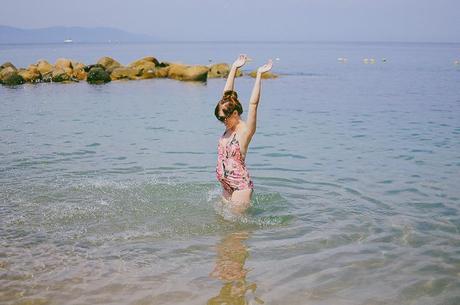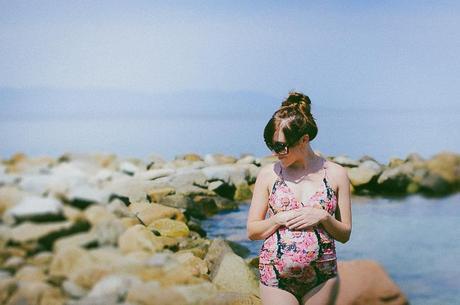 Messy buns and sunscreen every day; dresses and date night makeup every night. Tacos. All the tacos. Chips and salsa galore. Room service every morning: coffee and eggs and french toast and bacon and more coffee.
We read books. We ignored the jellyfish warning and swam in the ocean. We danced in the pool and enjoyed dinners without negotiating a grapes to grilled cheese ratio. And for five days and four nights, I remembered. I remembered what it feels like to be lazy, to be spontaneous, to be free, to be romantic. I remembered how wonderful it feels to put on a dress and spend thirty minutes applying makeup and hairspray to look good for my husband.
It was a vacation. A real, true vacation. The kind where you come home and you're happy and well rested and (most importantly) tan.
In the end, we were ready to come home of course. You can only be away from your child for so long before you start to miss them so much your insides get tangled. And on the fifth day, our insides were tangled. We boarded the plane still smelling like sunscreen and held hands during takeoff. "Happy anniversary," he said to me.
And a happy anniversary it was.
Here's to our seven years of marriage, our ten years of love, and decades of adventures ahead of us.
_________________
We recommend:
Accommodations - The Westin Resort & Spa in Puerto Vallarta
Beach reads – Unbroken / The Rosie Project / The Opposite of Loneliness / Still Writing / Dad Is Fat
Wearing – Purple dress / Date night LBD / Peony maternity swimsuit
_________________
p.s. This week I'm chatting on Elise Gets Crafty about work/life balance – listen here!
p.s.s Republished one of my favorite shorter blog posts on C+C this week, read it here.