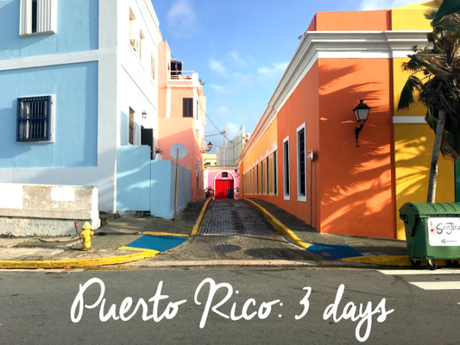 "Puerto Rico 3 days" is a Kanye line from 'Gotta Have It' on Watch The Throne, but coincidentally, it was my first real adult vacation as a parent. All other travel I've done has been for work, conferences or just blog and kid related. So here we were, sans kids, just my spouse and I, exploring and experiencing things for the first time together! While I did lots of research and read other travel blogs, I wanted to share my itinerary because we had such an amazing time.

Day 1 - Old San Juan & San Juan National Historic Sites
We flew in Day 1 at 5am, rented a car and were able to check into our hotel in Isla Verde and rest for a couple hours before heading out to Viejo San Juan.
9:30 am - We drove to El Morro and parked at a public parking lot under Plaza Del Quinto Centenario, on Calle Norzagaray, across the street from the entrance to Castillo San Felipe del Morro. We spent a couple hours walking through this historic site. The NPS San Juan National Historic Site has a $5 entrance fee but gives access to both forts, Castillo San Felipe del Morro and Castillo San Cristobal, that you can visit later in the day!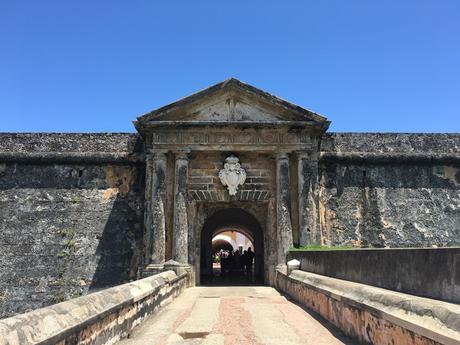 11:30 am - After the visit to El Morro, we walked through Old San Juan visiting Ostra Cosa @ Totem for a piña colada, ConCalma for a tote bag that was handmade by a womens cooperative in the mountainous of Utuado, Puerto Rico. We stopped at Hecho En Casa for lunch and a cold Puerto Rican beer.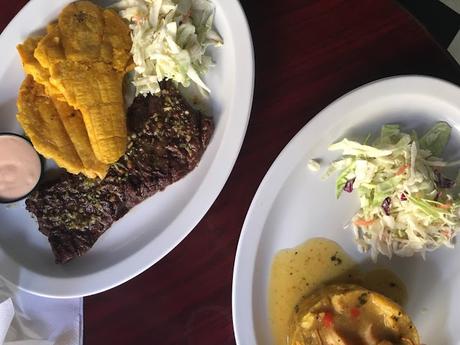 2:00 pm - After lunch, we walked down Calle San Francisco to Plaza Colón and Castillo San Cristobal. Visit this castle. There's a dungeon with drawings preserved on the wall!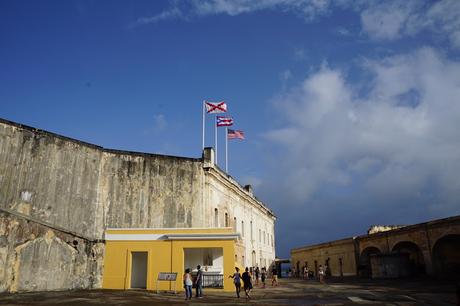 4:00 pm - We walked back down Calle Norzagaray to the parking lot, passing Carmelo Anthony Court and some beautiful ocean views.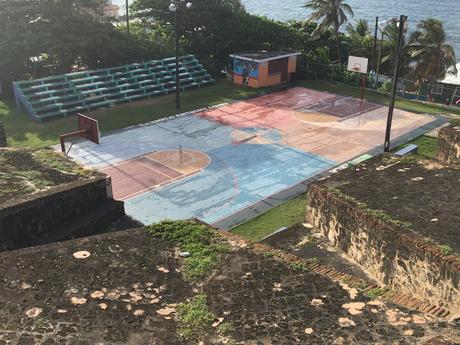 If you're reading this and thinking that you read walking a million times, you're right. But you get in your steps, work up an appetite and have plenty of places to stop to cool off, have a drink along the way!

Day 2 - Ziplining, El Yunque National Forest, Palmer & Luquillo Beach
9:00 am - Yunque Zipline Adventures exceeded all our expectations. There are 5 ziplines, 1 rappel and a small hike through this private land on the rainforest. Tour guides school you on this beautiful ecosystem of trees, birds, snails, lizards all while safely taking you across ziplines. They were so knowledgeable and fun, it was a beautiful morning!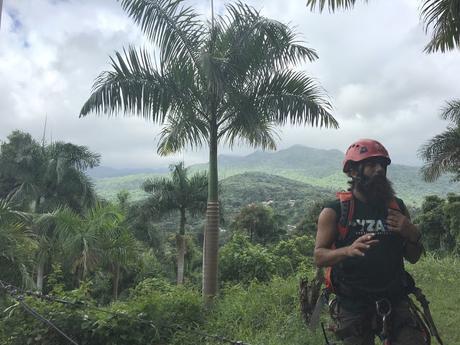 1:00 pm - On the recommendations of our tour guides, Eric and Jomar, we visited 18 Degree Juice Bar for smoothies and the Puertorrican Bakery for lunch in Palmer. It's right on the way to the Visitors Center and trails into the Yunque, so win-win!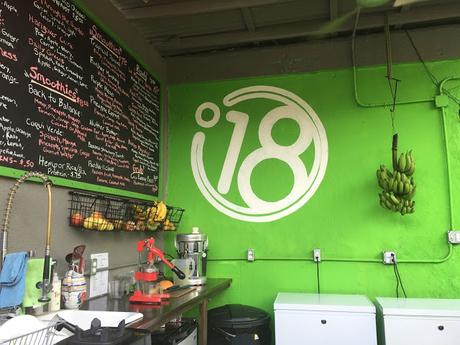 2:00 pm - Drive through the rainforest, we stopped at the El Yunque National Forest Visitors Center, but you don't have to. You can drive up the same road to access the trails. We stopped at the Palo Colorado Picnic area and took the trail to La Mina Falls. And just a reminder, it's about a 30 minute walk, so be ready, it's worth it!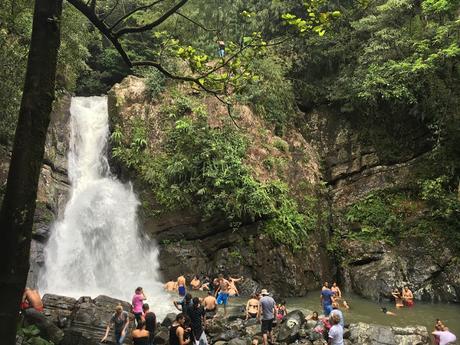 6:00 pm - Quick stop at Luquillo Beach for some food and drink before driving back to Isla Verde. It's just a few minutes away from El Yunque and has some public beaches, but check the times they are opened.
Day 3 - Public Beaches, Parks and Bruch in San Juan
10:00 am - Drive to Balneario El Escambron just outside of Old San Juan, visit Parque De Tercer Milenio, take some pics and have an helado.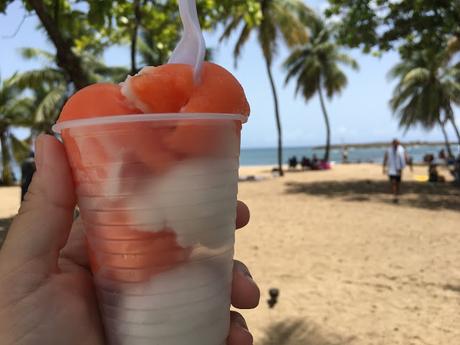 12:00 pm - Bruch or lunch at Mi Casita.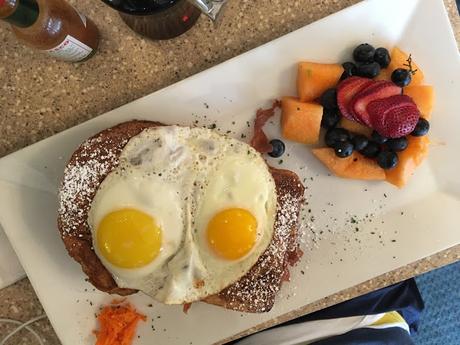 Then finally get some rest and relaxation by the pool and the beach.