Views: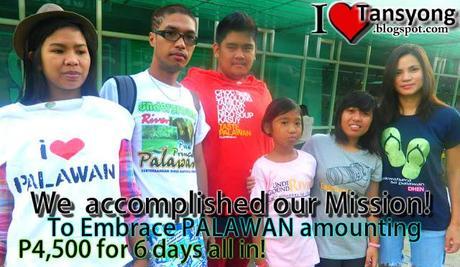 The Challenge
The 6-day Challenge was happened from June 4-9, 2013. The challenge was part of annual out of town travel of The Pillar Publication staffer's vacation. It was planned by the whole team headed by Dr. Shellanie Dacumos an adviser of the said publication. Each participant was required to pay PHP4500.00 for the said escapade. The destination was Puerto Princesa City.
The Participant 
The Participants were Pillar Publication Staffer. The Pillar Publication is a university Publication of Rizal System. The said publication raised their own fund by accepting lay outing and news coverage, magazines or any form of media communication form from third party to subsidized the travel ( The publication don't used their budget came from the University, ).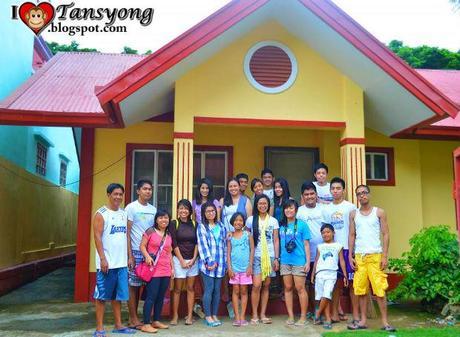 This picture was taken at our Accommodation 
The Cost
PHP 4,500 All in (Do –it- yourself courtesy of our head/adviser) Air fare Manila to Puerto Princesa PHP 900 Air fare Puerto Princesa to Manilla PHP1500 Underground River Payment –PHP 500 City Tour –PHP 400 Food and accommodation for six days-PHP 1200
Itinerary
Day 1
June 4, 2013 4PM Departure. (Domestic Airport)                     5PM Arrival            6 PM -
Dinner at Balinsasayaw Restaurant
and temporary Accommodation hunting 
Day 2
June 5, 2013. 7AM Breakfast,
Chaolong Noodles
                      8AM- 12NN Mangroves Forest Escapades                       12NN- 1PM Lunch at sidewalk eatery    1PM-2PM Transfer to Permanent Accommodation                       2PM-3PM, (free time) we roved the City, market and other places                      6PM Dinner at the house (we cooked our dinner)
Day 3
June 6, 2013. Morning is free time.                     Afternoon is City Tour 1.
Church Visit
2.
Plaza Cuartel
3.
Mitra's Ranch 
4.
Baker's Hill
5.
Binuatan Creation
6.
Crocodile Farm
7.
Pasalubong
8.
Bike at Baywalk
                     8PM Dinner at Baywalk
Day 4 
June 7, 2013 7AM-11AM To Sabang Port                     11Am-1PM lunch at Sabang and swimming                     1PM 3PM at
Underground River Park
                    3PM- 7PM to City Proper
Day 5 
June 8,2013 DAY
Beach Bump at Pristine Resort
Night  Out at Tiki Bar 
Day 6
June 9, 2013 .
Pasalubong
(Free day) and
Street Foods Escapade
Dinner at Palayok at Bilao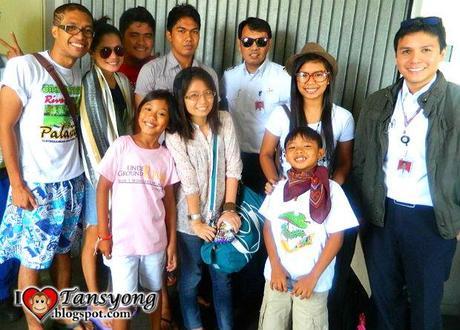 The Challengers and the Pilots of Philippine Airlines as we arrived in NAIA 3 from Puerto Princesa City (June 10,2013 Back to Manilla)