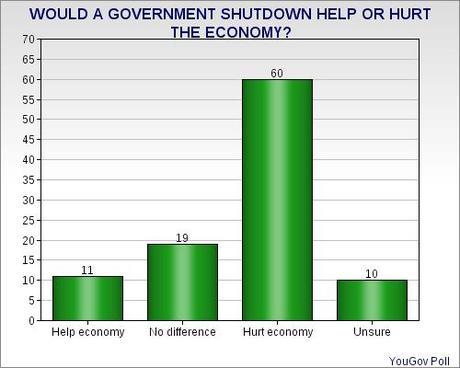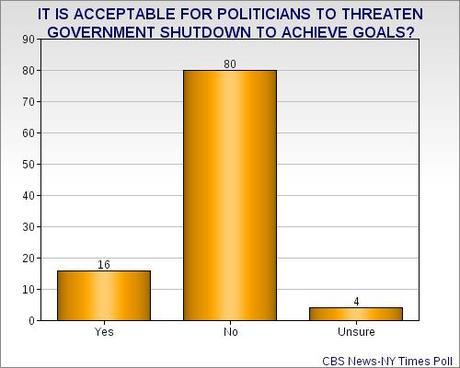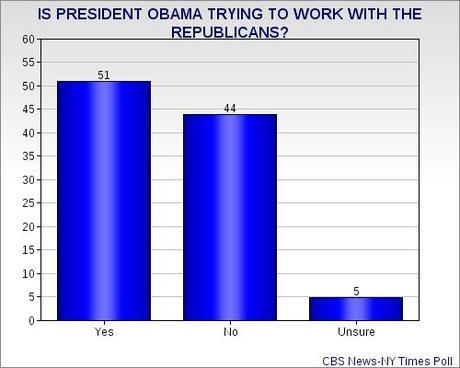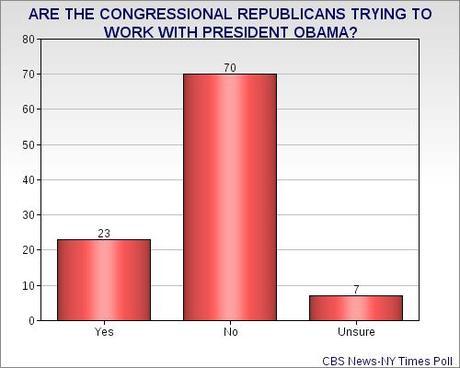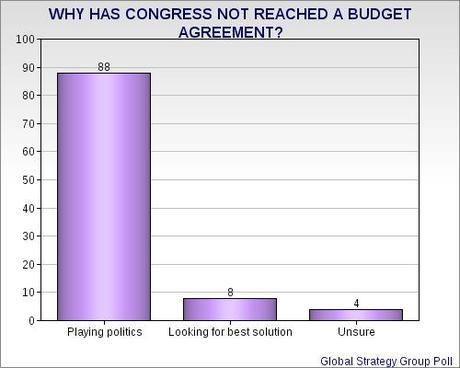 The two political parties in Congress are still playing a political game of chicken over the threat of a government shutdown. At the end of this month the budget resolution will end, and in the middle of October (just a couple of weeks away) the debt ceiling will need to be raised. Congressional Republicans are saying they won't agree to either pass a new budget resolution or raise the debt ceiling (or both) unless the Affordable Care Act (Obamacare) is completely defunded. President Obama and congressional Democrats are refusing to defund Obamacare, and say that is not negotiable.
Several polls have shown the American public is not happy with the threat of a government shutdown -- and now three new polls have been released that verify that. The polls are a YouGov Poll (done on September 18th and 19th of 1,000 nationwide adults), a CBS News/NY Times Poll (done between September 19th and 23rd of 1,014 nationwide adults), and a Global Strategy Group Poll (done between September 17th and 19th of 1,003 nationwide adults).
The YouGov Poll shows that Americans understand that the politicians are playing a dangerous game with the economy. At least 60% of respondents said a shutdown would seriously harm the economy, and don't understand why politicians would even consider doing something like that when the economy is already struggling.
The CBS News/NY Times Poll clearly shows the public disgust over the threat to shutdown the government. About 80% (or 4 out of 5 Americans) just don't think it is acceptable for politicians to threaten to shut down the government to achieve some political goal. This poll also shows that the public understands who is causing the problem. While 44% think President Obama is not trying to cooperate with the Republicans to find a solution, a whopping 70% think the Republicans are not trying to cooperate with the president.
But it is the final poll, the Global Strategy Group Poll, that has the most interesting result -- a result that shows the politicians in Washington aren't fooling anyone with their silly games. About 88% of the public (or nearly 9 out of 10 Americans) believe no budget solution has been reached because the politicians are just playing politics, while only 8% believes it is because they are looking for the best solution.
The American people don't like the ridiculous political brinkmanship being displayed in Washington. They want the politicians of both parties to get together and work out a compromise to keep the government going and heal the economy. And they are right.