Summer has finally started in Buenos Aires. In December the weather here in Capital Federal starts to get hot and the temperatures are rising over 30 degrees. January and February will be the hottest months of the year so life in a metropolis like Buenos Aires can be quiet hot without any swim opportunity.  Here we have many options to enjoy a pleasant sunbath after work…
The capital of Argentina offers many public Swimming pool or "piletas" how they are called in Buenos Aires. After an exhausting working day, it is always much fun to catch up with some porteños in a "pileta", watching the people, gossip with some girlfriends or just relax by yourself and reading a book between jumping in the fresh water from time to time.  Public Swimming pools are a great alternative to the beaches from Buenos Aires.
The following "piletas-suggestions" are very popular ones, they should give you an overview, and the Porteños love to spend their spare time there. Away from the busy life in Downtown, no traffic and noise to hear, just relax. However try to visit the "piletas" during the week, on the weekend they are just packed and it is not that enjoyable anymore.
Parque Norte:
Parque Norte is a very popular Swimming Pool in Buenos Aires and there are a lot of locals to meet. It has the biggest pool complex in South America and each Pool is about 4500 m2. The prices are reasonable and it is daily open from 9am – 8pm.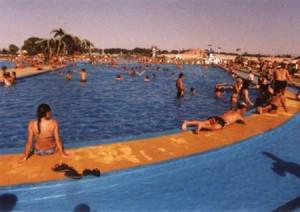 Address: Av. Cantilo and Av. Guiraldes- 4787-1382
Punta Carrasco:
Another favorite Swimming pool is Punta Carrasco. It is the place where families take their children; friends are having a barbecue after work or just enjoying a few hours of sunshine. It is also a complex of three different pools and daily open from 10am – 20pm. The prices vary from $15-25 depending on the age and weekdays.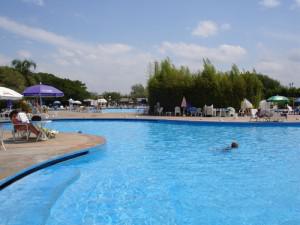 Adres: Costanera and Av. Sarmiento, 4807-1010
The Oasis Clubhouse: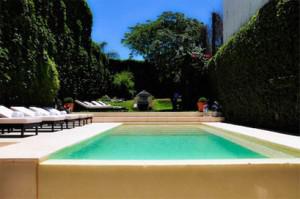 A fancy clubhouse located in Palermo Soho to cool off during the hot Buenos Aires summer, more of a Party ambiance. They offer pool with garden bar where refreshing cocktails such as Mojito etc. will be served. Every Sunday they're having a pool party with DJ's and international artists.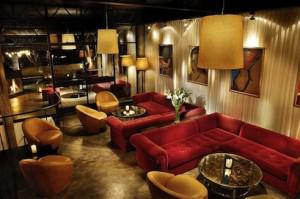 There are plenty of other "piletas" options and you see that also in Buenos Aires summer is not coming too short to enjoy. ..