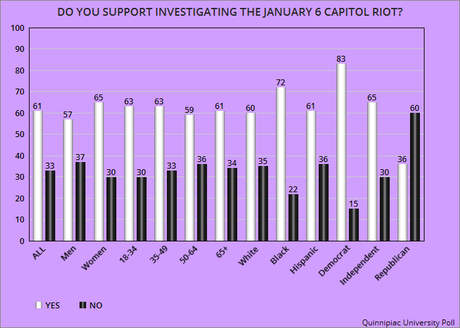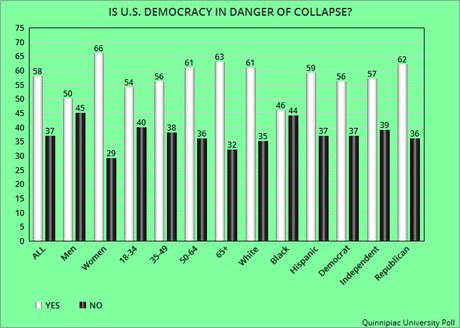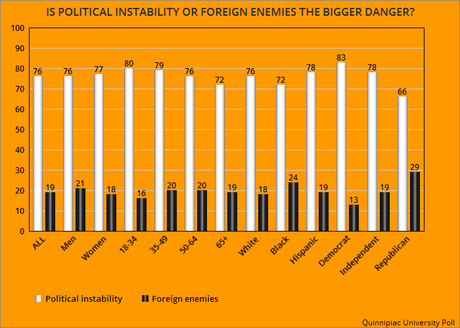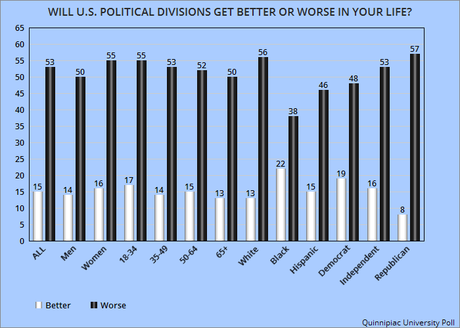 The charts above reflect the results of the new Quinnipiac University Poll -- done between January 7th and 10th of a nationwide sample of 1,313 adults, with a 2.7 point margin of error.
It shows Americans currently have a pessimistic view of what's happening in the country. They support the January 6th Select Committee and its work. But they think our democracy is in danger of collapse, domestic political instability is a bigger danger than foreign enemies, and they expect those political divisions to get worse in their lifetime. It's no wonder that their faith in government is very low.
The chart below was also in the poll. Most Americans do not want Trump to run for president again in 2024.