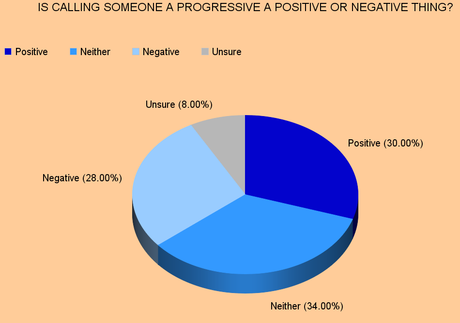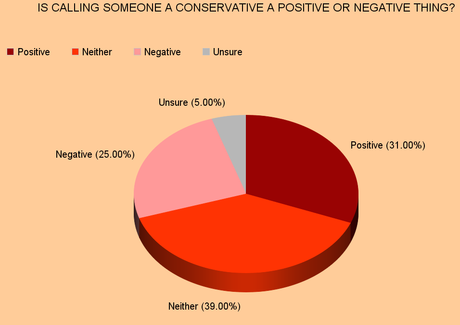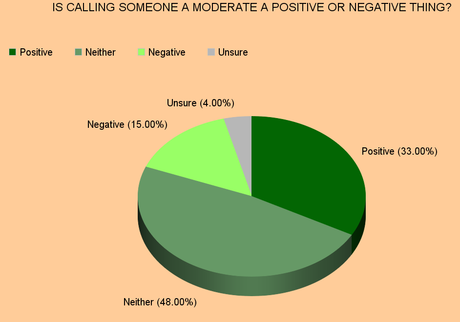 Many conservatives in this country consider the term "progressive" a dirty word, and likewise, many progressives think the same of the term "conservative". This brings up the question of what the general public in the United States thinks. Do they consider these terms to be either positive or negative? What about the term "moderate"?
The folks at the Rasmussen Poll decided to find out. They surveyed 1,000 likely voters on October 13th and 14th, and their survey had a margin of error of 3 points. They asked the respondents if the considered the terms "progressive", "conservative", and "moderate" to be positive or negative (or neither). I have to admit that I was pleasantly surprised at the poll's results.
We have been told over and over in the last few years by the Republicans, and their cohorts in the media, that this is a conservative country -- and that most in the public look down on progressives (liberals). But that is not what this survey found. It turns out that 31% consider "conservative" to be a positive label (while 25% consider it to be negative) -- and 30% consider "progressive" to be positive (while 28% say it is negative). Those numbers are within the poll's margin of error -- which means the public consider those terms to be equally positive and negative.
This is good news for progressives. I seriously doubt these numbers would have been equal 10 years ago. I believe this shows that many in this country are turning away from the right-wing -- and if they are not moving to the left, they are at least moving back to the middle.