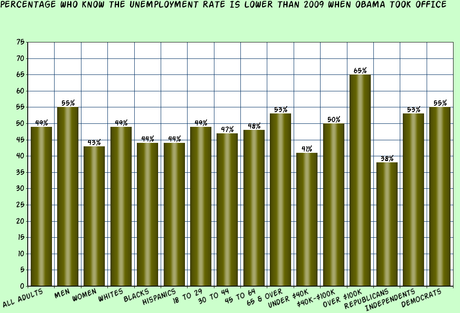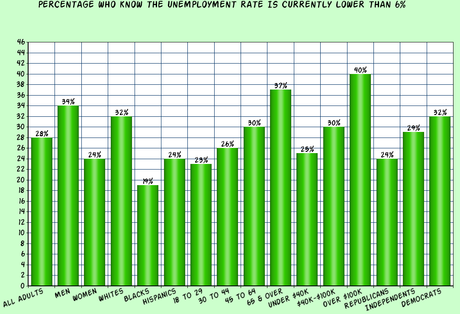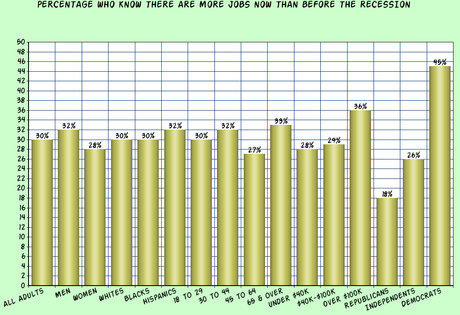 In a little over two weeks, this nation will go to the polls to elect a new government for the next couple of years. One of the biggest issues this year is the voter's anger with Congress, and one of the biggest reasons they are angry is because Congress has refused to do anything about the unemployment problem. Far too many people are still out of work, and the unemployment rate is still a couple of points too high.
Unfortunately, it looks like a lot of voters will be going to the polls without the knowledge they need to vote their own best interests -- and that includes the important issue of unemployment. The folks at the YouGov Poll decided to find out what the public knew about unemployment in this nation right now, and the results were pretty depressing. The survey was done between October 4th and 6th of a random national sample of 1,000 adults, and has a margin of error of about 4 points.
What was depressing about the survey? Most Americans don't really have a clue as to what is happening with the unemployment situation in this country. Only 49% of Americans even know that the unemployment rate is lower now than it was when the president took office in January of 2009. The other 51% think unemployment either went up or remained the same, or don't have a clue as to what has happened with the unemployment rate.
And it gets worse from there. A paltry 28% (slightly more than one out of every four people) know that the current unemployment rate is below 6% (it is currently 5.9%). And only 30% (less than one out of three people) understand that there are now more jobs in our society than before the Bush recession. Most people are going to go to the polls and vote their unhappiness, without understanding what the situation is.
This make me wonder -- if they don't know what the current situation is with unemployment, do they know why that situation exists? Do they understand the unemployment rate is still too high because the Republicans has blocked every job creation bill that has been proposed (including a bill to rebuild our crumbling infrastructure that would create hundreds of thousands of new jobs)? How many of them have just accepted what they have been told by Fox News (the lie that it must be the president's fault)?