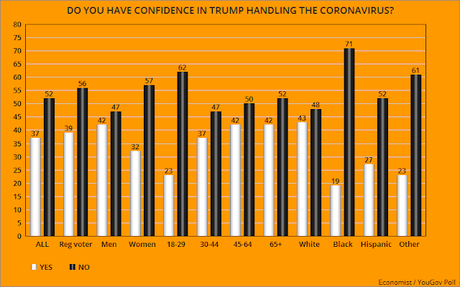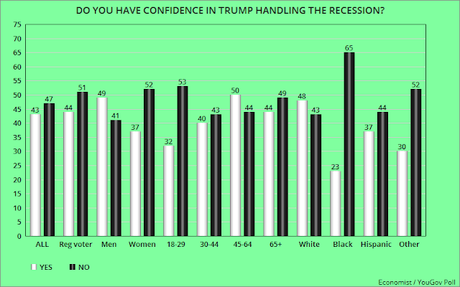 These charts reflect the results of the latest Economist / YouGov Poll -- done between May 23rd and 26th of a national sample of 1,500 adults (including 1,157 registered voters). The margin of error for adults is 3.2 points, and for registered voters is 3.4 points.
Early on, people were giving Trump the benefit of the doubt in his handling of the Coronavirus pandemic. But his lying and mishandling of the crisis has cost him support. Now adults who don't have confidence lead those that do by a 15 point margin. And it's worse among registered voters, where no confidence leads confidence by 17 points.
And he's also starting to lose support on the economy (his one issue where support outranked non-support before the virus struck). Now the non-confidence leads those who are confident by 4 points among adults, and 7 points among registered voters.