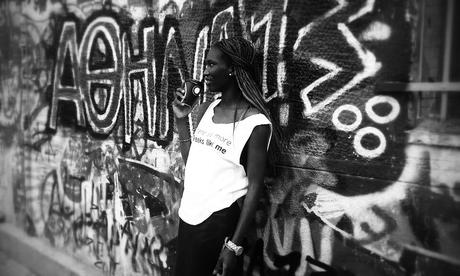 Mini skirt, leather skirt, fringed skirt,  oh please let's just stop talking about skirt? What I want to really talk about is P.D.A. (public display of affection=awesomeness).
People are weird sometimes.
Alright, I mean most of the time. I was observing people in the train as usual when I fixated on a lady who was also busy observing another young couple who were busy making out like they were about to devour each other.
She on the other side didn't seem to be enjoying it. She seems irritated with all the display of affection of this young and passionate couple.
The fact she called them out to go "get a room" was what I found weird. It is afterall a public transportation, they can do as they please, since they aren't hurting anyone.
I was about to say one thing in the following pictures and then I will ask my question
Wearing:Skirt: Dorothy PerkinsDIY shirt by Marritaki : From our  Equal Citizen CampaignSneakers: AsicsWood Watch: Jord Wood WatchesEarrings: A little precious heirloomPhotos by: Maritta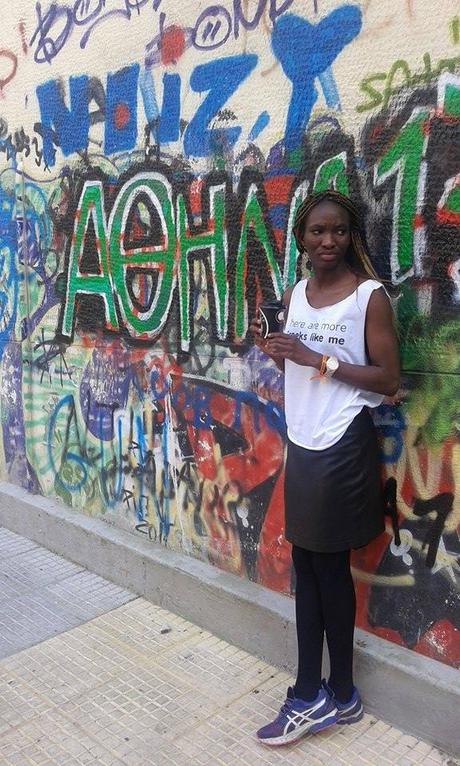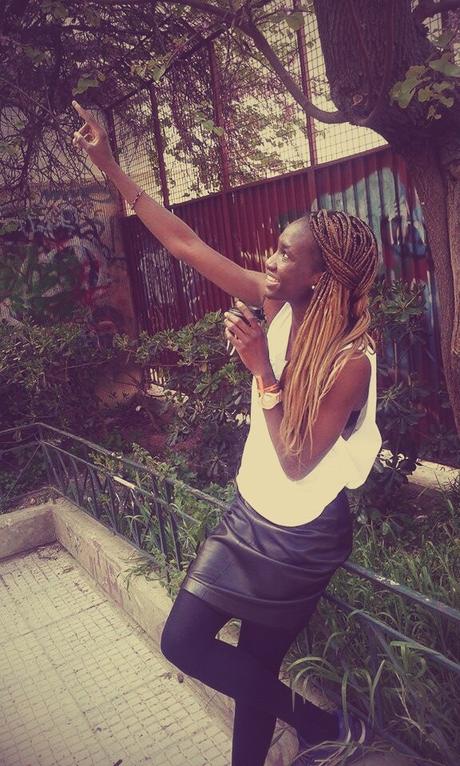 My reaction to PDA is always the same "There goes the last f*ck I gave" free world, be my guest.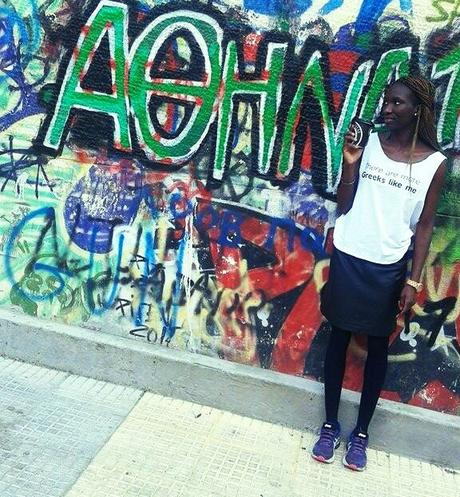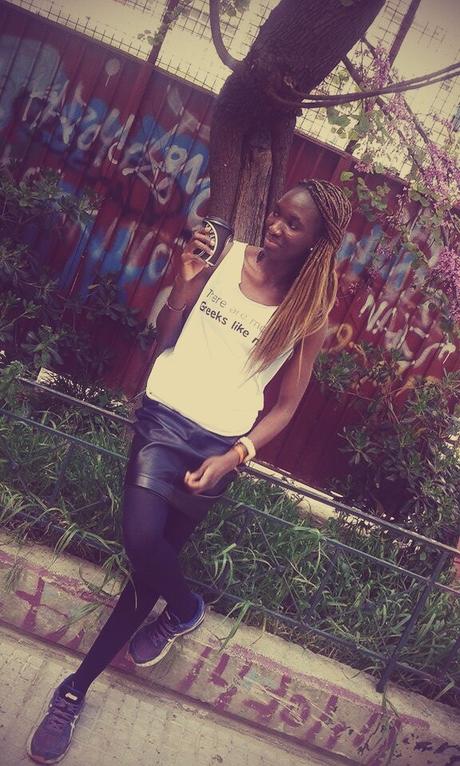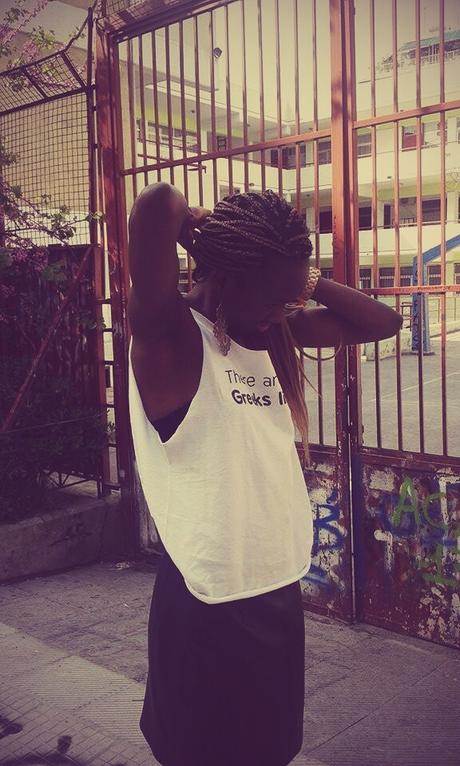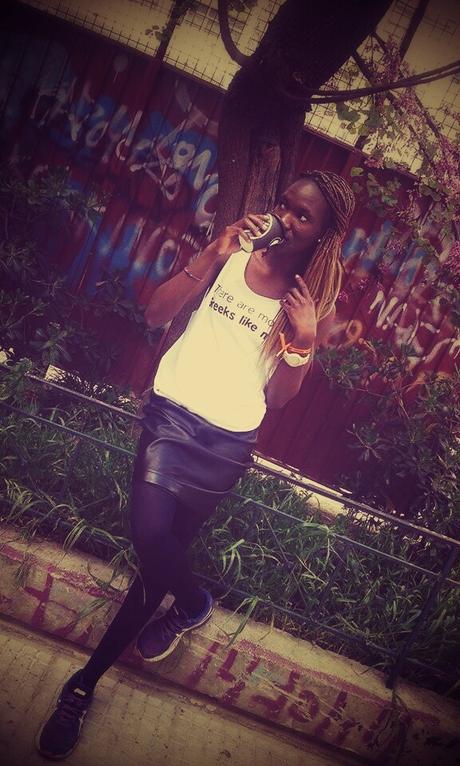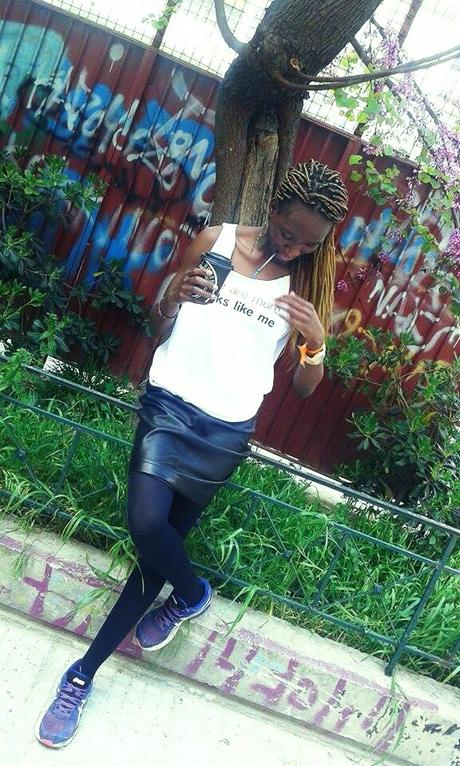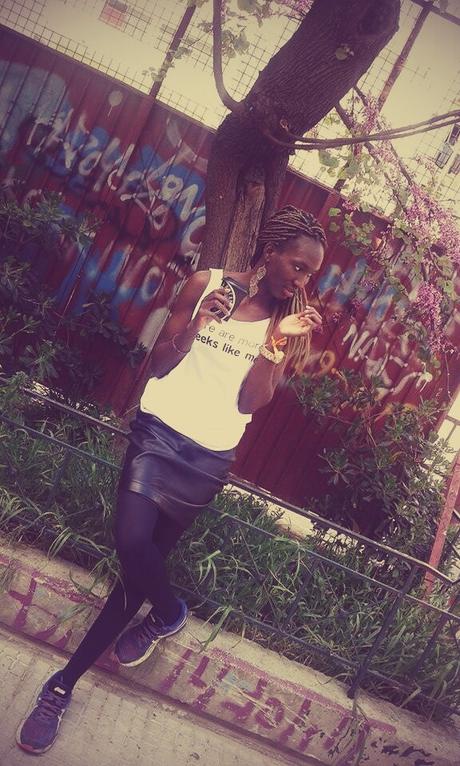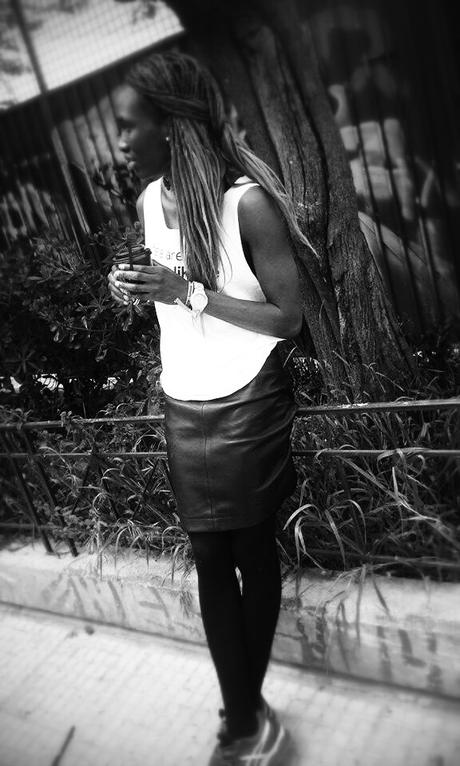 Thank you all for reading and cheers to more display of awesomeness!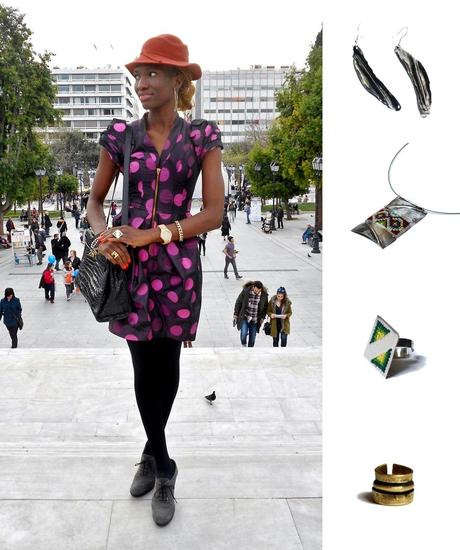 Don't forget to enter and win a jewelry of your choice.