The Christian Science Monitor reports that a new NASA study found that Antarctica has been adding more ice than it's been losing, challenging other research, including that of the UN's Intergovernmental Panel on Climate Change, that concludes that Earth's southern continent is losing land ice overall.
In a paper published in the Journal of Glaciology, researchers from NASA's Goddard Space Flight Center, the University of Maryland in College Park, and the engineering firm Sigma Space Corporation offer a new analysis of satellite data that show a net gain of 112 billion tons of ice a year from 1992 to 2001 in the Antarctic ice sheet, "slowing" to a net gain of 82 billion tons of ice per year between 2003 and 2008.
The study's authors say these findings challenge current explanations for sea level rise, much of which is attributed to melting ice sheets in Greenland and Antarctica from "global warming."
One of the authors, Dr. Zwally, said, "The good news is that Antarctica is not currently contributing to sea level rise, but is taking 0.23 millimeters per year away…. If the 0.27 millimeters per year of sea level rise attributed to Antarctica in the IPCC report is not really coming from Antarctica, there must be some other contribution to sea level rise that is not accounted for."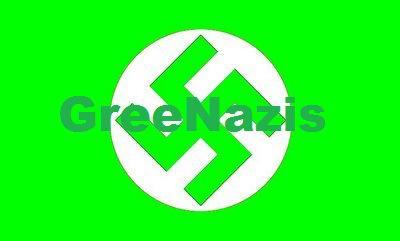 Notwithstanding the fact that Antarctica has been gaining, not losing, ice, the climate change activists are proceeding with their agenda.
Leo Hohmann reports for WND that at the upcoming United Nations Climate Summit in Paris, scheduled for Nov. 30-Dec. 11, participating nations have prepared a treaty that would create an "International Tribunal of Climate Justice" giving Third World countries the power to haul the U.S. into a global court with enforcement powers.
According to the proposed draft text of the climate treaty, the tribunal would take up issues such as "climate justice," "climate finance," "technology transfers," and "climate debt."
The UN climate tribunal will bypass Congress. Policies once left to sovereign nations could be turned over to the U.N. tribunal if the U.S. and its allies approve the proposed deal in Paris during the summit.
Read the proposed treaty here.
See also:
Third World countries want more than $10B a year as 'climate change' reparations

Greens really are commies: 130 UN-backed green groups call for end of capitalism

20 professors & scientists sign letter asking Obama to prosecute climate-change skeptics

Bill Gates says only socialism can save world from climate change

Pope Francis calls for a new global authority to combat 'climate change'

Top adviser to Australia PM: Global warming is a NWO fraud led by UN

If Global Warming is true, why would they have to cheat yet again
~Éowyn