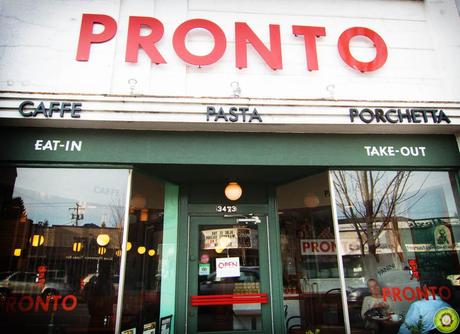 Instead of having lunch at school after our Friday classes, we decided to browse Cambie St. for some good eats. We came across Pronto, a cafe that served up house-made porchetta, which I've been craving for since Meat & Bread. Although I haven't eaten porchetta sandwiches at many places, I think it's safe to have Meat & Bread as my current standard.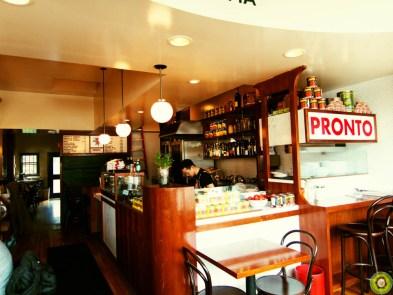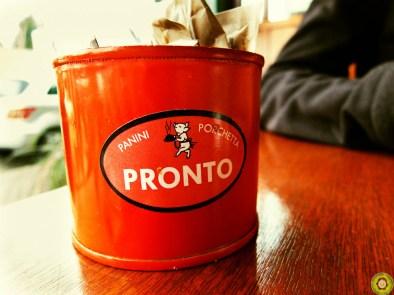 The interior had an old-school feel, thanks to all the ancient cans of tomatoes and vintage menu board.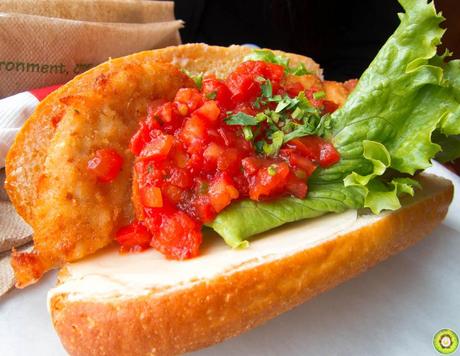 hippoCHAN's a fan of chicken, so she ordered the Chicken Cutlet Sandwich ($8.5), which was assembled with lettuce, provolone cheese, spicy mayo and tomato salsa. While the salsa was flavourful with bit of spiciness, the chicken was really bland. Because it was hammered so thin, the chicken just tasted like something deep-fried – nothing else. Also, hippoCHAN found it strange to have a mix of hot chicken with 4°C cheese. Along those same lines, the bun was NOT toasted… what?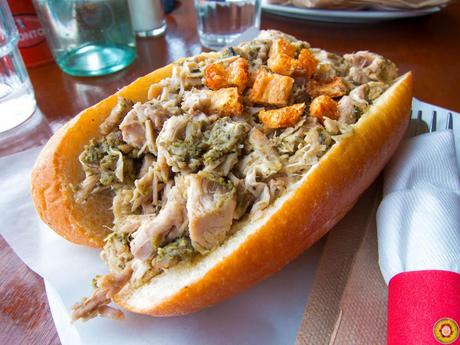 As for myself, I already knew that I was getting the Porchetta Sandwich ($8.5) before I even stepped through those doors. At first glance, this sandwich was absolutely packed with meat! Unfortunately, this sandwich was more about quantity than quality. The porchetta was dry and over-seasoned with strong herbs. As well, it was cut up far too much, leaving no identifiable pieces with good texture.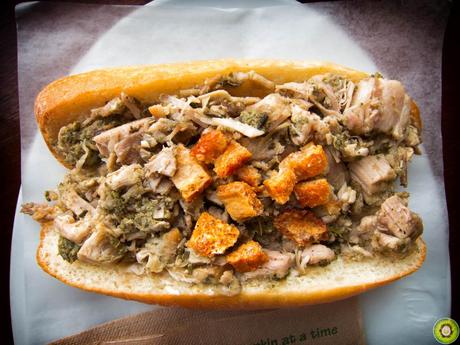 The lemon mayo wasn't very prominent. They should've incorporated some sort of salsa verde like Meat & Bread to brighten up the sandwich with some freshness.
Finally, there just wasn't enough crackling!
Final Bytes
For 50 cents less, I'd choose Meat & Bread's porchetta!
Also serves pastas
Open during dinner time (except Sunday), but closed Mondays
Foodobyte's Rating

---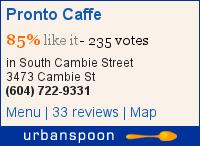 Google+

Curtis Ng