While I haven't been especially fastidious in the blogging department, I have been quite busy at the sewing machine as of late.
I have knocked out a to do list stretching back MONTHS! And, in the spirit of feeling exceptionally productive, even purchased new fabric for some new quilts.
First, I finished putting some names on chefs hats and a baby blanket. These have been sitting in my to do pile for around 7 months. YIKES. It really is depressing when you finally do sit down to tackle projects you have put off for ever and ever, only to find they only took an hour or two at the most to complete. But, none the less, they are finished, and no longer occupying space in the back of my mind.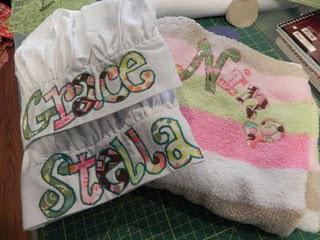 These headbands were a more recent addition to the to do pile, only a few weeks thankfully. I don't know which I think is better, the fact that a 7 year old girl picked out a furry leopard print, or that her mom said "Go for it!" I hope she likes them :)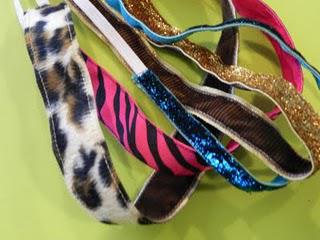 And finally, brand spankin' new fabrics. I can't wait to show you what I am planning on for these amazing solids...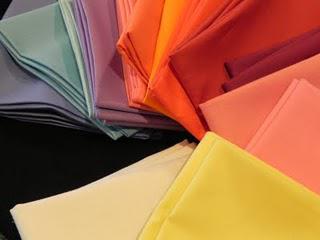 And of course, the more subdues earthy-toned prints. I love the stars, very sweet.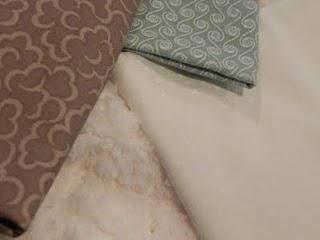 Stay tuned, now that I'm feeling more my self, my machines have been getting a work out. Bring on the baby things!
Publish Post
Happy sewing,
Janice