First off, I am so sorry about the crickets in my email.  If I owe you a response I will be getting it to you soon.  Life has been crazy, hectic and my "to do" list these past couple of weeks was eating me alive. I took the weekend to clean house and refocus myself.     I did a lot of decluttering and rearranging.  It feels really good, but it definitely opened a big can of worms.
Enter PROJECT HOT MESS: I flip flopped my family and dining rooms in my frenzy this weekend. Complete chaos, and there is so much painting and sewing to do. I decided to share this mess in order to make myself accountable and get these rooms finished.
 Every Monday I will post updates of these spaces to keep myself on track.  I have a lot to do!
So here goes...The "new" family room...  I have always wanted back to back couches. Now I just need to make a narrow table for in between them. The room is divided into TV side and quiet side.  Everything has been thrown in here and now its time to put it all back together and make it feel finished, so here is a few of the things I will be doing...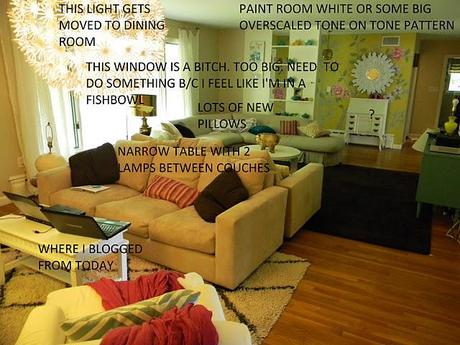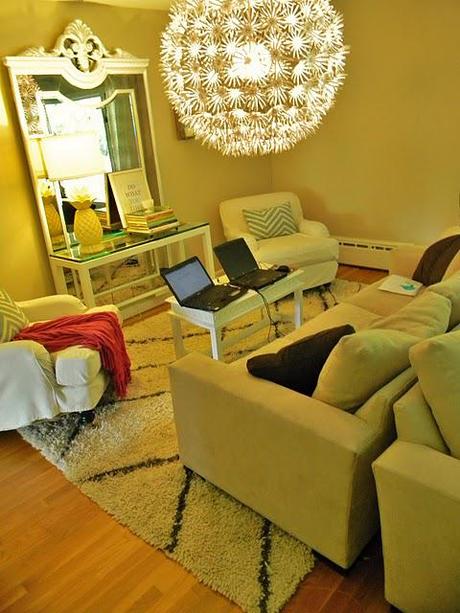 and the naked enormous wall...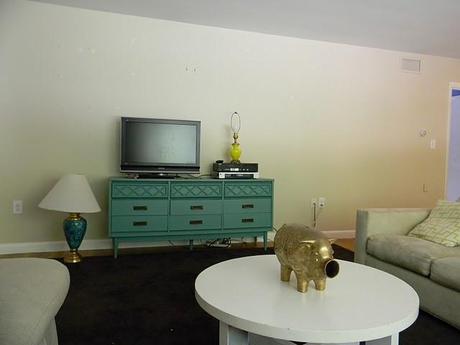 The "new dining room" is a

clash fest

.   Got lots of ideas, thinking earthy and toning thing down, but no real starting point.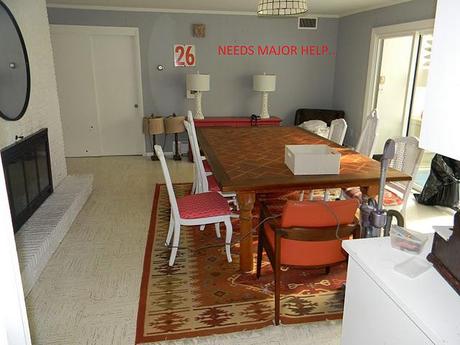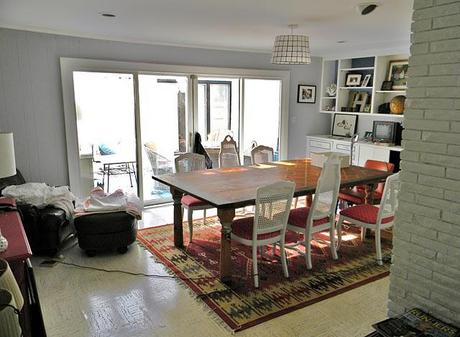 SO check back next Monday and follow.  And if you have any suggestions, I will entertain them :) Also if I don't keep up with this series you can public ridicule me.