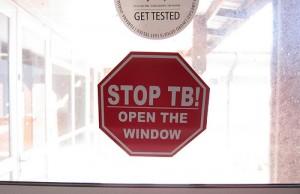 Dr. Mario Raviglione, Director of the WHO Stop TB Department, announced this week that in the last 17 years over 51 million people worldwide have been treated for tuberculosis, and as a result, approximately 20 million lives have been saved.  "This milestone reflects the commitment of governments to transform the fight against TB" added Dr. Raviglione, "but the momentum to break this disease is in real danger. We are now at a crossroads between TB elimination within our lifetime, and millions more TB deaths."
Despite the good news, it is estimated that 1.4 million people still die of tuberculosis each year, with the African and European regions suffering mortality rates that are not declining as quickly as other areas around the world.  Complicating matters has been the emergence of multiple drug resistant (MDR) tuberculosis, with only about 1 in 5 patients with this form of the bacillus actually being identified and treated appropriately. 
The good news is that two recent developments — a new diagnostic device that can test patients for TB, including drug-resistant TB, in just 100 minutes — the nucleic acid amplification test (NAAT) – is now available in 67 low- and middle-income countries; and the anticipated release in 2013 of new TB drugs — the first in over 40 years — are expected to accelerate worldwide control of tuberculosis infection.
However, due to the world economic crisis, a $3 billion annual shortfall in funding for research and the treatment of tuberculosis is forecast in the WHO press release. To address this, WHO is calling for targeted international donor funding and continued investments by countries themselves to safeguard recent gains and ensure continued progress to eradicate the disease.
Healthy Travel Blog encourages all who are traveling to identify the prevalence of tuberculosis, including multiple drug resistant TB, in each intended destination, and to always observe universal precautions such as hand washing and avoiding those who may be coughing or sneezing.