The once world-class U.S. college and university system just committed suicide on the altar of political correctness.
The media, led by New York Daily News and Daily Mail, are reporting that Florida Atlantic University (FAU) either has fired (sent "a termination notice") or is moving to fire a tenured professor because of his research into the alleged Sandy Hook massacre, which led him to question the official narrative on Sandy Hook.
So much for academic freedom and tenure.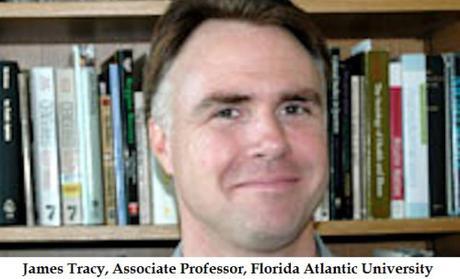 He is James Tracy, tenured Associate Professor of Communication and Multimedia Studies and the owner of Memory Hole Blog.
In 2013, when Tracy first expressed his skepticism about the official narrative on Sandy Hook, he put his career, professional reputation, as well as the safety of himself and his family in jeopardy. CNN's Anderson Cooper attacked Tracy and endangered his and his family's safety by publicly disclosing Tracy's home address.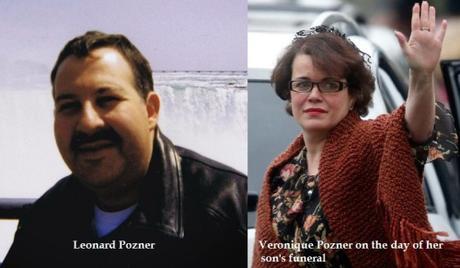 A week ago, on Dec. 10, 2015, Leonard (Lenny) and Veronique Pozner, the parents of alleged child victim Noah who managed to die a second time in the Peshawar Army School shooting in Pakistan two years after his first death in Sandy Hook, penned an article for (Florida) Sun-Sentinel titled "Sandy Hook Massacre 3rd Anniversary: Two parents target FAU conspiracy theorist," attacking not just all Sandy Hook skeptics, but James Tracy in particular, calling him "chief among the conspiracy theorists". (See my post, "Parents of alleged Sandy Hook victim want Professor James Tracy to lose his job".)
In writing their op/ed, the Pozners evidently wanted to get Tracy fired. They wrote:
Although FAU issued a "reprimand" to Tracy for the irresponsible and insensitive comments he made in late 2012, he has shown no remorse and continues to conceive conspiracy theories out of each new mass shooting . . . . It is time FAU reassess if their priorities properly reflect the best interests of their staff, donors and — most importantly — their students.
Yesterday, the New York Daily News (NYDN) published an article by Denis Slattery claiming that Tracy had been fired by FAU for "harassing" Lenny and Veronique Pozner. 
Note: Denis Slattery has an investment in the official Sandy Hook narrative. NYDN describes him as "Perhaps the biggest story he has covered for the News was the Newtown school shooting. He was one of the first members of the press to arrive in the small town after the horrific incident." 
Soon after the article was published, NYDN retitled the article to "Crazed Florida professor could be fired for harassing parents of Sandy Hook victim for 3 years while claiming school massacre was a hoax".
The article is a vicious hit-piece that makes no effort at objective journalism, but instead is slanted completely in favor of the Pozners, and demonizes Tracy by calling him "crazed" and "twisted". (Read it here.)
Slattery writes:
A twisted professor at a Florida college is about to lose his job after waging a sick conspiracy campaign against the parents of one of the children killed in the Sandy Hook massacre.

Florida Atlantic University announced Wednesday it was taking steps to remove controversial communications Prof. James Tracy after his repeated claims that the shooting that left 26 people dead in Newtown, Conn., was a hoax.

Tracy reportedly was harassing Lenny and Veronique Pozner, claiming their slain son, Noah, never existed, according to the couple.
In other words, in Amerika today, to raise questions about the alleged death of a boy allegedly named Noah Pozner is now harassment.
Citing NYDN, the UK's Daily Mail also claims Tracy has been fired.
In an article on December 16, 2015, titled "Florida professor fired for sickening Sandy Hook hoax theory after harassing a victim's family 'over whether their dead son ever existed'," the unnamed Daily Mail reporter writes:
A Florida professor was fired this week after initiating a years-long campaign claiming the Sandy Hook massacre was a hoax and harassing the family of a victim he believes never existed.

James Tracy, who teaches Culture of Conspiracy at Florida Atlantic University, launched his own conspiracy theory in the aftermath of Sandy Hook three years ago, based on conflicting media reports from the day of shooting that lead him to question whether it happened at all.

As part of the bizarre theory, Tracy allegedly began harassing the parents of six-year-old Noah Pozner – one of 20 children in the attack by shooter Adam Lanza – demanding proof that the child ever existed.

Tracy was finally sent a termination letter from the university this week, which he has 10 days to respond to, according to The New York Daily News.
Other news outlets are reporting the same, including TPN and CBS News.
How you can help.
Please help Professor James Tracy in the following ways:
Write a comment in support of Tracy to New York Daily News and Daily Mail.

Since NYDN does not enable reader comments, please send NYDN an email to 

[email protected]

.
To write a comment on the Daily Mail article about Tracy, click here. The comments thus far are overwhelmingly against Tracy.

Call or write the president of Florida Atlantic University, Dr. John Kelly, reminding him that a university's purpose is the pursuit and imparting of knowledge, and that the purpose of tenure is precisely to protect faculty like James Tracy from the shifting winds of political correctness and popular opinion. Here is FAU President John Kelly's contact info.:

Phone: 

(561) 297-3450

Email: Kelly's email link is disabled. Here are the email addresses of:

Peter Hull, VP of Public Affairs: [email protected]
Lynn Laurenti, Special Assistant to the President: [email protected]

Mailing address: Rm 339, Kenneth R. Williams Administration Building 10, Florida Atlantic University, 777 Glades Rd., Boca Raton, FL 33431

Be prepared to donate to Tracy's legal defense

, no matter how small a sum.
Pray for Jim Tracy and his family. 

He has a wife and three children.
See also:
The curious parents of Sandy Hook child victim Noah Pozner

Sandy Hook dad Lenny Pozner's website redirects to Obama regime's NSA

Dead again: Sandy Hook child victim Noah Pozner also killed in Pakistan Taliban shooting!

BBC admits but will not investigate why pic of Sandy Hook's Noah Pozner is among Peshawar massacre victims

For all the posts FOTM has published on Sandy Hook, go here.
After offering it for sale for about a month, Amazon.com banned Nobody Died at Sandy Hook — a book co-edited by Professor James Fetzer, with contributors who include Professor James Tracy, Dr. Eowyn, and other professionals. In order that Americans know the truth about Sandy Hook, the book is now available for free to anyone to read. To read/download the book in PDF format, click here: NobodyDiedAtSandyHook.
If you want a hard copy (sure to be a collector's item!), Fetzer found an alternative printer/distributor for Nobody Died at Sandy Hook — Moon Rock Books. Click here. Check it out and let others know. The pdf will remain available to the public for free.
~Eowyn