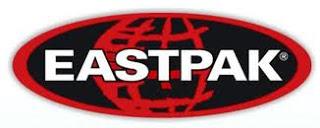 The Adventure Goes On!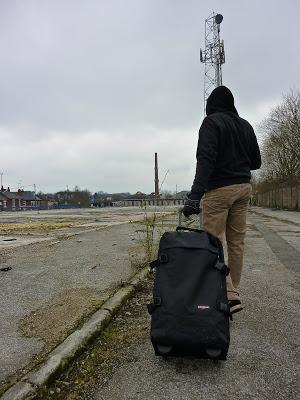 We regularly walk miles in the pursuit of paint spots and urban exploration.After a while the back starts to suffer from the heavy weight of spray cans and paint pots, not to mention the potential collapse of our delicate feet arches.
So we got to thinking, there must be an easier way to cart around our tools of the trade without a constant struggle. RDC contacted Eastpak and put the question to them to see if they could help out? They came back with the idea of using a piece from their wheeled luggage range the 'Transfer M'.
When the Transfer M arrived on the doorstep we thought it was far to big and bulky. After loading it up with 10 cans, spray mask, bag of caps, a 2.5 liter paint pot, roller, paint tray and a water bottle (where is the kitchen sink we hear you ask) we realised just how much we had been lugging about and how perfect the bag was to carry/cope with our paint sessions!
It has been 5 months since we wrote the first review on this ace piece of luggage and a part from a a few tweaks we would do to the design like, make the wheels bigger, add a wrist strap and possible shoulder straps we wouldn't do much more to this robust yet versatile pack. The great thing is it has been on numerous journeys with us, not only to paint and skate spots but also our exhibitions and shows - the Transfer M  has plenty of room for loads of small/medium sized canvas, spray cans and skateboards... which makes us very happy☋
 So, a big thanks goes out to Eastpak - we will continue to bring you the life and times of our Transfer M...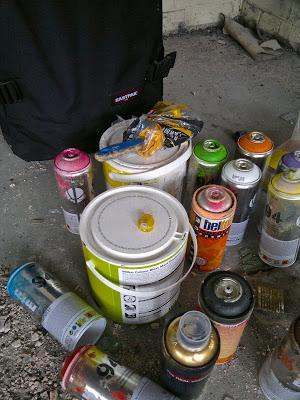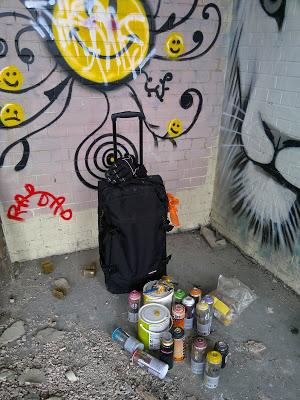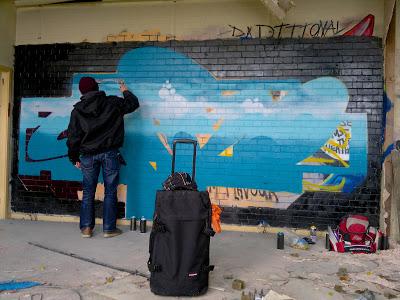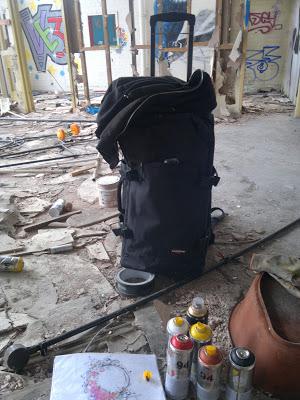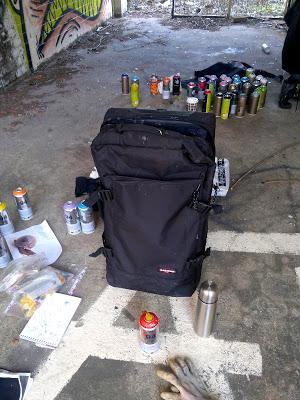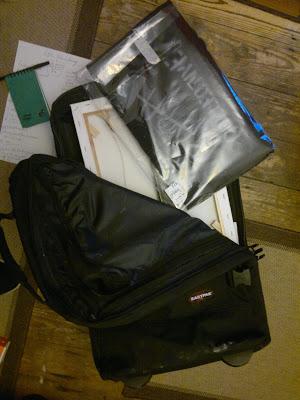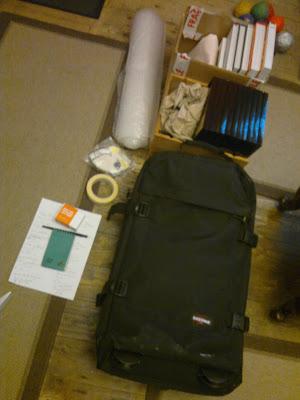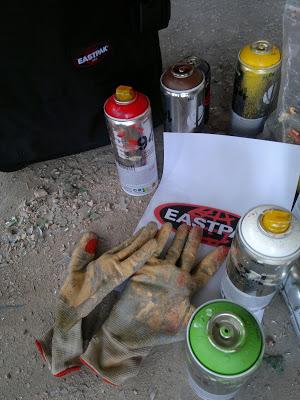 Get alone to Eastpak for moreon Logo