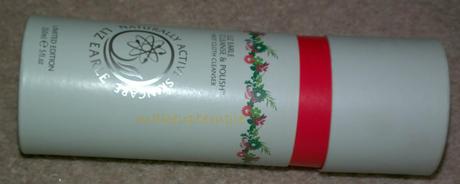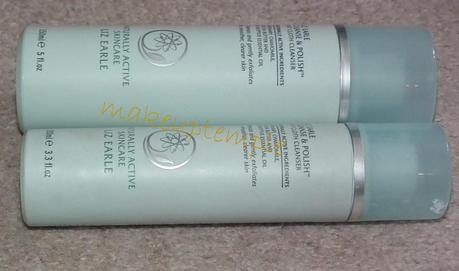 I have been using Shiseido for long long time before I came across with Liz Earle's Cleanse & Polish, as I have mentioned it on my previous posts,  I find quite successful, it is easy to use, you do need a face brush to clean your face, all you need is to apply it to your skin gently massage it into your skin and damp your muslin cloth with hot water, clean your face.
You can clean any makeup on your face. One bottle will last you forever even if you are heavy handed like me.
I like the way it melts into my skin, I sometimes do not even use the muslin cloth,  I gently massage it to my skin and I draw small circles with my finger tips, than I wash my skin.
Some of my readers mailed me and told me that this product dried their skin and suffering from redness on their face.
Sometimes face cleaning gel's or similar products can cause this, especially if you have oily skin it cleans the oily parts of  your skin and it its normal to feel stretchy. But your skin gets back to normal soon.
I have oily skin and I used all kinds of skin care products either cosmetics or derma cosmetics, doctors, drugstore, high-street and one day I noticed my skin is completely turned into dry.
After that bad experience, I only used Shiseido and Liz Earle as a cleanser.
I am using Liz Earle for the past 6-7 months, and I am so glad that I find a nice product that goes on well with my skin .
This one was their Xmas edition and it is bigger and larger than the traditional Liz Earle Cleanse & Polish.
I am using the box as brush storage  It takes 12 Brushes. If you scroll down you will see the pictures, with the ones hidden inside the box it takes 12 face brushes.  Nearly most of them are duo fibre's .
Loved this product and I honestly recommend this.
And if you spend £41 pounds on Liz Earle until 26th of January they are offering free shipping and they are giving 200ml of their Body Wash as a gift  check out the link for further details Liz Earle January Skin Essentials Regime