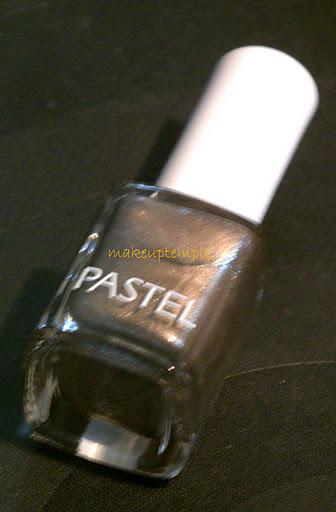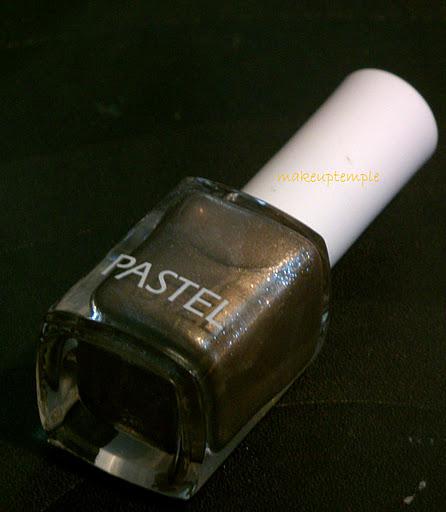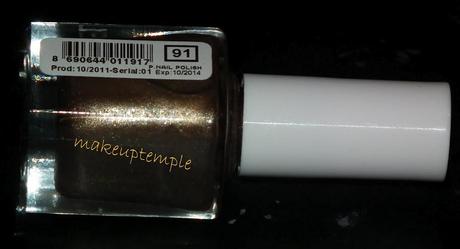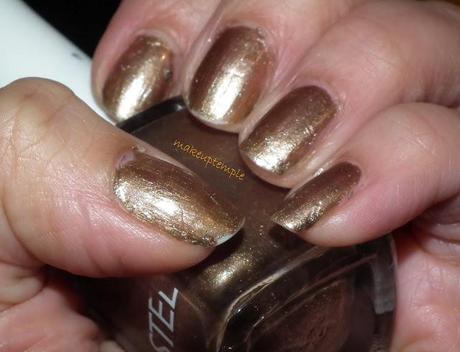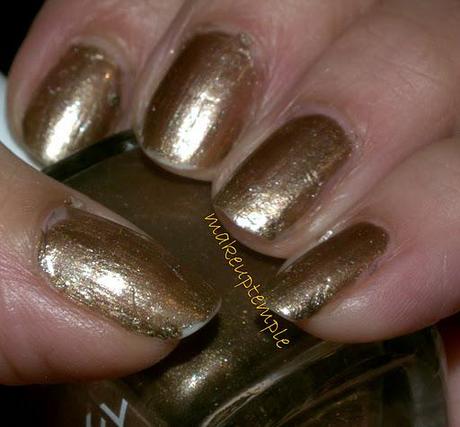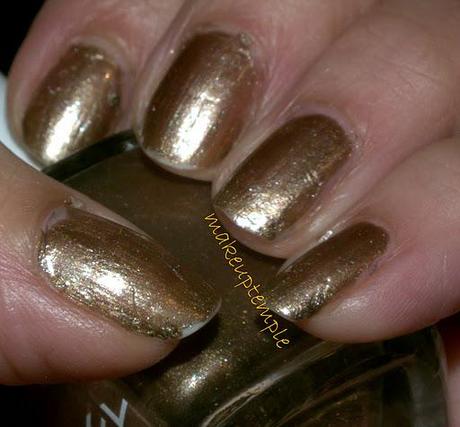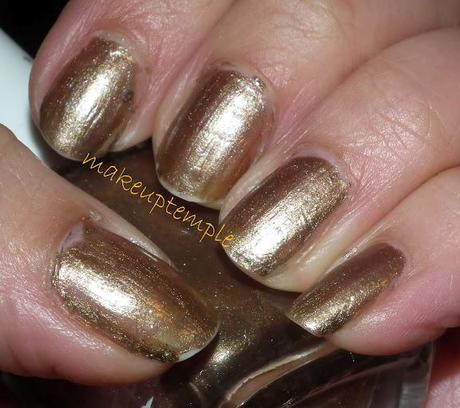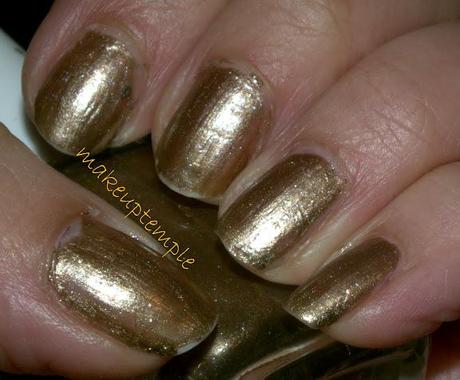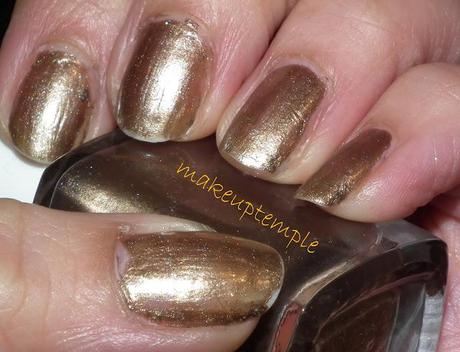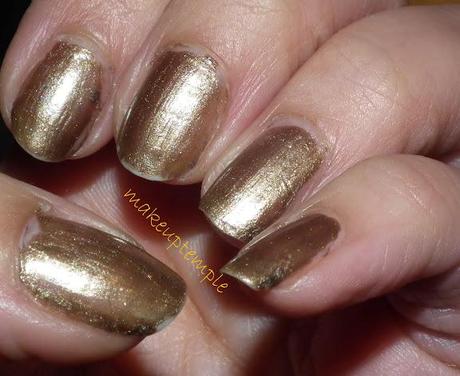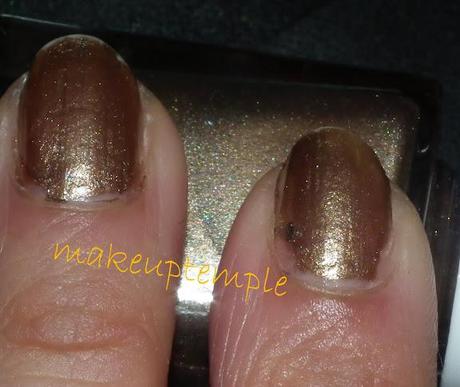 I purchased this polish back in November when I traveled to Turkey. Pastel is one of top Nail Polish brand in Turkey.
This shade can be described copper gold, but it is iridescent metallic / frost  in different lights it appears like olive bronze.
It has got small silver particles / glitters in it. I assume they tried to imitate  Chanel Quartz, but it is not a very successful one.
Also when you wear it on your nails, it shows brush strokes,
It does not stay long on the nails, I had to remove it the next day, as it started to come off.
We do not have Pastel here but I think in some other E.U countries you can find.
As you can see from the bottle, the polish is very fluid that makes it very sheer.
In short words, this polish failed from my crash test..
As my blog is an international blog,  I try to give a chance to review and to swatch different makeup brands from different countries, including some smaller lesser known brands from different countries.
Makeup is not just high street brands.