While you are reading my review I would like to add some music Rondo Alla Turca is the best me thinks, but this version is a bit different I will leave you with  Igudesman & Joo version of Rondo Molto Turca.
I hope you will enjoy

This is far from Rondo Alla Turca but this is so funny.. 
Mozart is my favourite composer and just cant keep my self listening to his music.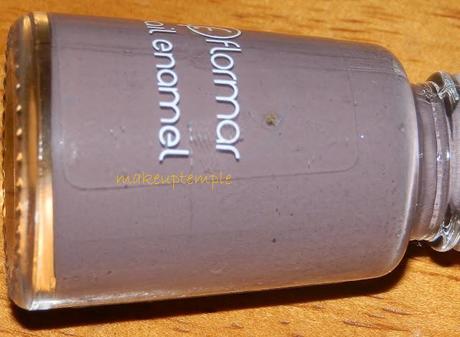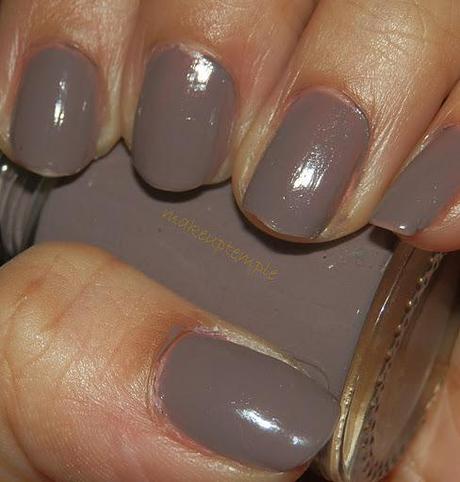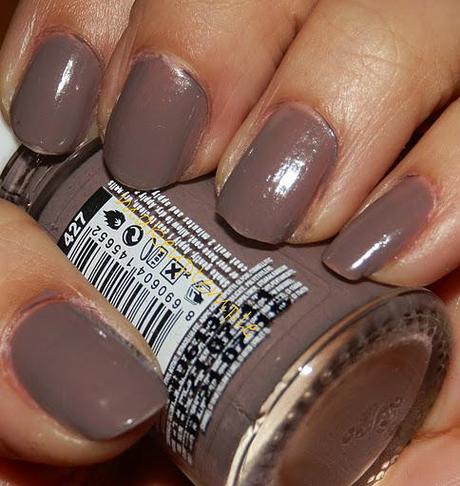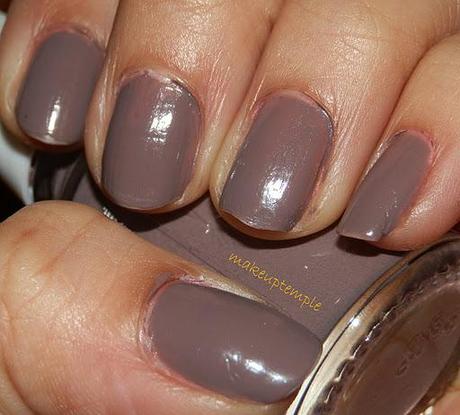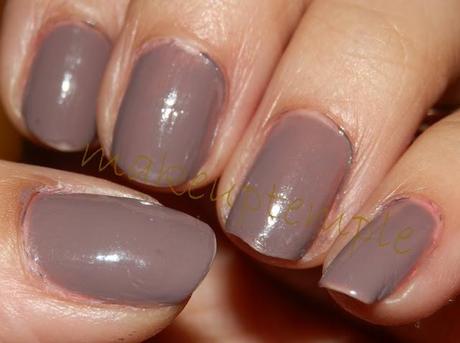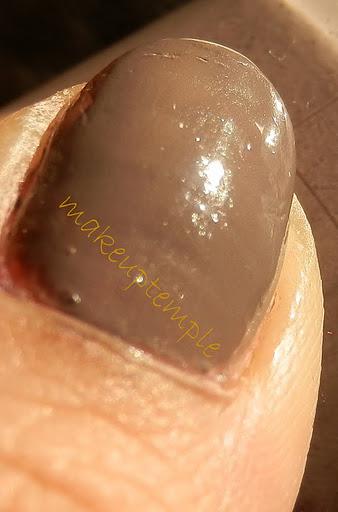 Forgive about the manicure, manicure does not lasts really long on me, as I do everything with my nails,
I do get lines on my nails which looks bad when I wear polishes, for this I tried all sorts of products , including nail foundations, but when I wore it under my nail polishes it turns nail polishes look horrible.
This is an another purple/taupe/mauve/grey nail polish.
I love these shades. and can not resist buying the similar shades, this is also very close to Rimmel Hot List nail polish but it not as sheer as Hot List and less iridescent.
It is very easy to wear and stands up to 3-4 days on my nails, as I mentioned above I do everything with my nails,
I wish I do not play with my nails this much, but this is like am habit and I can not resist.If I stop playing with my nails, scratching and doing all sorts of things, like opening coke cans with my nails, etc. this time I use my fingers to play with my nails,
This is one of the polishes I bought over Turkey when I was on Road Trip in last November.
I think I paid about 1.5 Turkish Liras if we convert to GBP it is 0.54 GBP
Flormar is one of the leading Turkish Nail Polish Company
According to their website The history of Flormar goes back to 1970 in Milan, Italy. In 1986 production was moved to Turkey in the new and ultra-modern facilities of Istanbul.
If we compare with Essie& OPI, They are with us Since 1981, Nails Inc is with us since 1999, Ciate is also with us Since 1999
So they are pretty old and experienced. if you go to a nail saloon in Turkey, which I did for a manicure, you will see that they are using Flormar.
Their Shade no 219 is very trendy among the young generation, as it used on French manicure