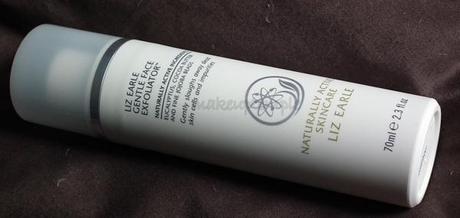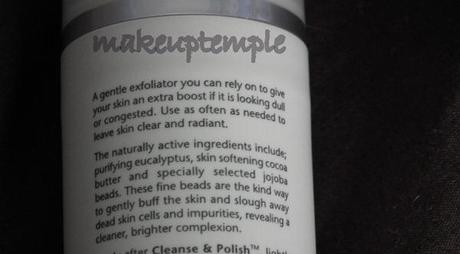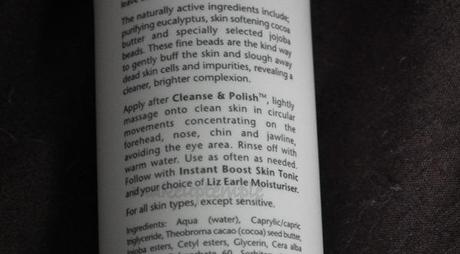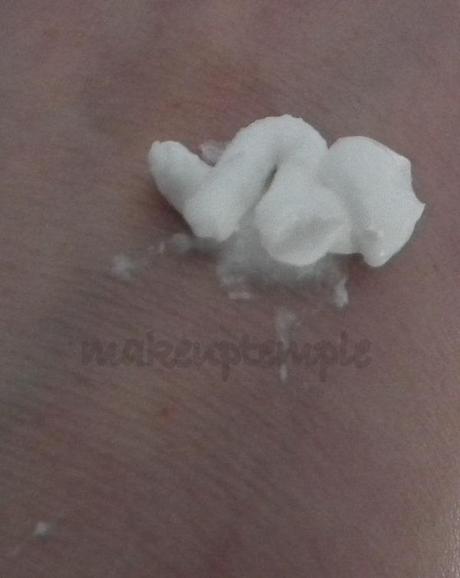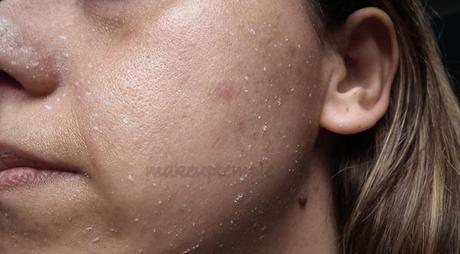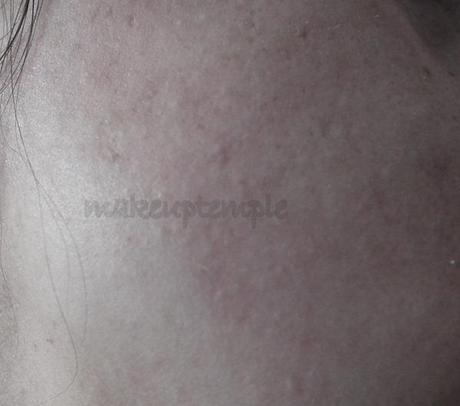 This is one of the amazing Products of Liz Earle…
I was using some other scrubs / exfoliator with thermal effect  before this product..  But when I use a good product than you understand that the products you use as an exfoliator Is not really working it is just a show up …
When I first use this product I said to my self whoow , my skin relaxed, it is really difficult to explain..
It just feel liked I never washed or cleanse my skin….. It was very soft, clean and perfect.
It is a pump spray bottle so even if you have a heavy hand it is good for you..
I have a hard hand and I am not good at with squeezable bottles, toners etc
It has granules, as you can see from the close up shot , it is thick, it has eucalyptus extracts , softening cocoa butter and fine jojoba beads.
It just brightens your skin, helps you to get rid of death cells.  sometimes you can feel it makes your skin tight, but no worries, it is a good thing it means your skin is clean and nice. It will be back to normal within 5-10 minutes.
it is advised to rinse with hot water but I rinse it with their muslin cloth, and it perfectly helps
After each use of hot muslin, i put it on my radiator to dry , but this time I could not find it, I think my husband chucked it 

Oh you know men , they do not understand from skin care, make up and beauty

It smells  as regular Liz Earle products…