Girls, take your sandals out,

This definitely for those who suffers from sweaty feet and also for those who often feels scratchy not only my feed , I am a girl who often suffers from itchy skin,
I always suffered from itchy skin but to tell you the truth I did not have any kind of allergies up until 2 years ago one summer day something triggered my body and i spend whole day scratching my self, my skull, my legs, tummy, all my body filled with small spots looks like mosquito bite, I have been to several doctors, even the ones who says he treats using herbs, so he take some blood and he send it to a lab who analyses people's blood, soon after that I received a phone call from his secretary oh I was excited that my blood test results came back and he will tell me what's my allergy or what I am allergic to? Oh no, my test results did not turn back but he wants to see me again I have to take another appointment and pay him some more money and talk to, I already did not like him from the first moment I saw his face he had a cheeky look on his face, he had this gold digger look, he had  all those certificates," oxygen therapy, herbal therapy, hot stone therapy, hypnosis  herbal therapy bla bla "in his office have already been given allergy pills by another doctor, which made me fall a sleep all day.  if you are asking so what is the test results? Well it's been 2 years I still do not know my results because they are not back yet? I suppose he send them to hell and devils are so busy that I could not get back my results,
I ended up having big spots on my tummy, legs and ankles, but I actually find my own treatment, that was totally my creation of treatment  I bought a small pump spray bottle, i opened up a sparkling water and waited until it goes flat and i poured that into the pump spray bottle put some fresh mints, baby oil, baby talc powder and some lavender oil.
Well yes I was a bit bold. But I did not get the treatment from the doctors, oh what a surprise doctors and me, we are not the best of buddies we can not even be friends with doctors, there is something that avoids us to get on well I do not know what
So after I started my own creation of treatment it worked I stopped scratching and bleeding my self.
please bare in mind that I was taking a big risk,  if you are going to try something like this it is your own responsibility.
After that I had this itchy skin during seasonal change.
I met Liz Earle at one of those days, I was scratching my legs and feet, my husband was holding my hands to avoid me to scratch my self to bits & pieces..
Than I received this lovely spritzer from Liz Earle I use it whenever I need to, It also stays on top of my dressing table so I can reach it whenever I feel scratchy even in the middle of the day…
when I first you use this I can feel and smell mint, oh I love this smell, i feel so relaxed
It dries very quick. leaves a nice smell.  I do not only use this for my feet  I use it on my legs too,
it will be so nice to use it after having a swim taking bath and using this, also walking on sands will be a natural scrub for your feet and when you use this spritzer after your long day
this is a pump spray bottle, it can fit into your hand bag, beach bag or your back pack,
you can use this spray after your gym,  this is really so useful I use this when I feel scratchy and it immediately stops my itchy feeling,  it gives a cool – fresh feeling to my feet.
In summer time we wear sandals, ballerina pumps , I will recommend you to use this spritzer after your pedicure before you start to put your polish on, your feet will rock…
Our face needs care, our body needs care, need moistening, scrubbing but we always forget our feet, those 2 little things are the ones who is carrying our body and we are on   shopping mood and go up&down from a shop to b shop at the end of the day they go on strike and gives us a big pain…
Time time to we need to reward them with small treats like spritzers & scrubs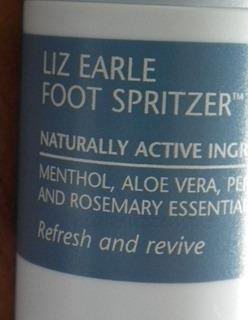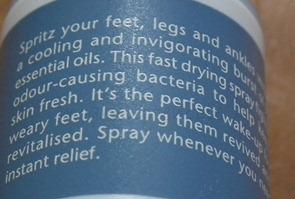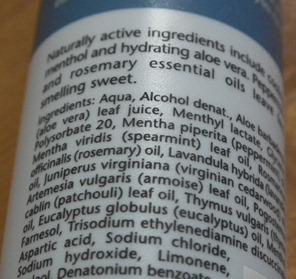 hope now you now understand why talked about allergies

   I also recommend this spritzer to people who suffers from eczema on their feet !