I have been contacted by a Local Arbonne Rep on a meetup group, She asked me If I would like to try their makeup and skin care range,so I meet up my local rep Rachael.They are offering 3 free day home trial with no buy obligation
Arbonne is a Swiss formulated American Brand. They are botanical and vegan as well.
I first received their RE 9 Skin Care Range,  it was good for sensitive skin but obviously it did not like my skin and we could not get on well.
But my skin is very sensitive just it did not really worked with my skin.
Also as it has Vitamin C extracts in it, it was overloaded with highly citrus scent. Do not get me wrong I love citrusy scents such as lemon. But this was too much for me and it caused irritation on my skin.
I used their
 Smoothing Facial Cleanser, it did not leave any tight feeling after I rinse, but you need to take just a small amount, otherwise you will have a big fight to rinse your skin.
Regenerating Toner comes in a pump spray bottle, as I told you above it is highly scented with Citrus extracts and it was a bit strong for me.
Intensive Renewal Serum  also comes in a pump spray bottle, it is the same as I mentioned above.
Corrective Eye Cream   also comes in a pump spray bottle, it is the same as I mentioned above.
Restorative Day Crème Spf 20   also comes in a pump spray bottle, it is the same as I mentioned above 
Night  Repair Crème  as the rest of the line was too citrusy for me and I did not use this product
Age Defining Neck Crème  this is the only product that I liked in this range,it was still too citrusy for me but as neck is not as close to my nose it was alright and it worked like peeling on my neck
I also received their FC5 skin care line for trial but I was so busy with swatching makeup line that day both FC5 skincare line and makeup line had to go to somebody else next day i can not say much about that line.
I have tested a bit and I can tell you FC5 Skin Care line is more neutral than RE9.
Now time for Makeup Line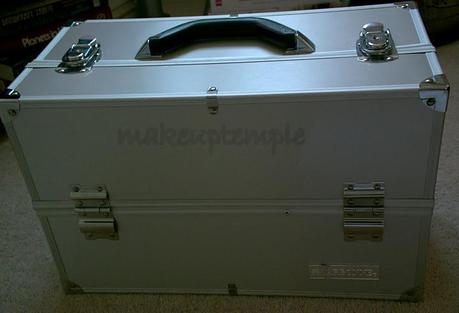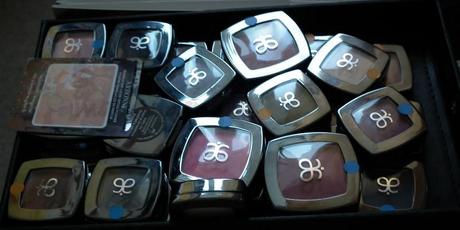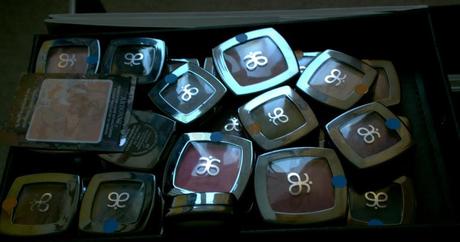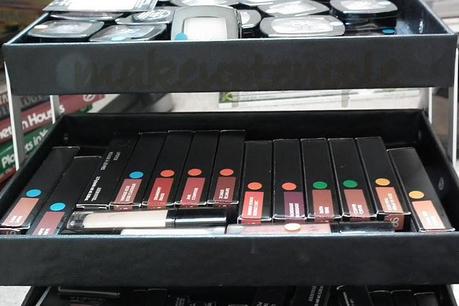 Love most of their eye shadows they are quire pigmented and not dusty
They use Opti-light technology on their makeup range
This technology provides skin to look flawless on every light angle
Optilight Technology was developed by Arbonne to promote maximum radiance. Optilight Technology works in two ways: First, finely sized pigments deflect light from the skin, creating a soft-focus effect that gives skin a flawless appearance. Simultaneously, finely sized pigments allow skin to breathe, imparting a "light as air" feeling and promoting a healthy glow.
Blushes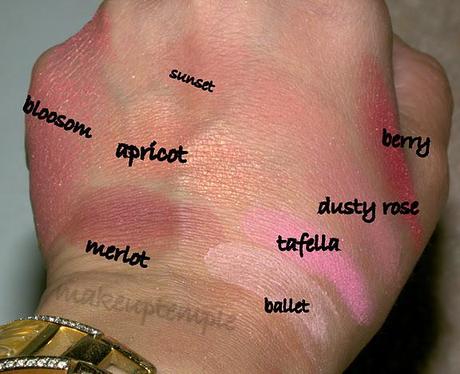 Loved their blushes, Arbonne Apricot blush is almost similar to NARS Orgasm Blush.
Eye Liners
Pigmentation is gorgeous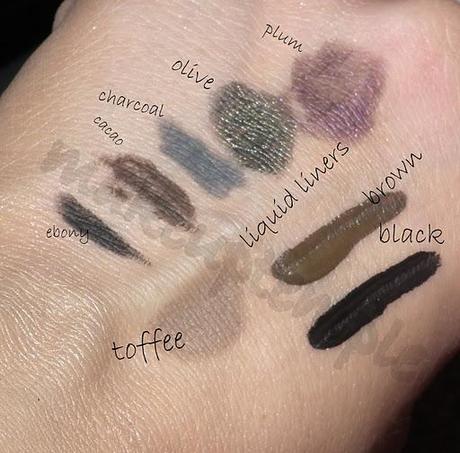 Their Toffee eye liner could be easily used a brow liner by blondes.
Olive Liner can be blended on to eyes and can easily be used as a cream eye shadow.
What I said for Toffee liner is also valid for brown liquid liner can be easily used a brow pencil by blondes, it will be too light for brunettes.
Lip-gloss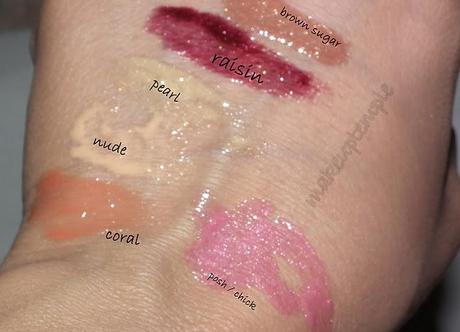 Loved the Coral & Brown Sugar lip-glosses,
Unfortunately I did not have enough time to wear them all and take the pictures how they look on my lips.
 Lip Sticks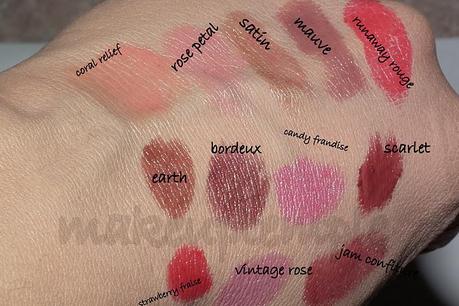 They look very pigmented but I did not have a chance to try these on my lips.
Arbonne is basically similar to Avon, Oriflame and Amway
What I did not like is : They are quite pricey if you want to buy it as a customer. But if you chose to become a preferred client or consultant you would get to buy products at a 20% -35% discount
I also expect them to go into nicer packing nobody would like to pay such a money on cheap looking pack.
I am not a representative, or I am related with  Arbonne. I have just been contacted and given a chance to use the products and sample the makeup range for  my blog. I am not paid to write about Arbonne.
If you want to buy Arbonne : www.balancedbeauty.myarbonne.co.uk
Or if you would like to sample Arbonne you can contact @3075RLINDO via twitter