Hi lovelies :)
Oh my gosh - I am so incredibly thankfully for each sweet comment  that was left on my post yesterday. I wish that I could answer each one
individually but I had to do "the right thing" & work on my final
paper instead. But know that I appreciated every single one!
You guys are so encouraging & I want  you to know that I took each thing that was said to heart! SO THANK YOU and you and you and you! :)
I'll be back to answering comments after this week!
YAY SUMMER. .
I've been working on a 6 page paper that is due tomorrow morning. Yes I just started on Tuesday night at 10 PM....oops. That being said, I didn't have time to create a collage of pins. AH.
BUT IT WAS MY LAST COLLEGE PAPER EVER!
Can I get a hallelujah?! Or 2...
Don't worry - I still have a little something to share :)
This past weekend I had a family get together with my mom's side of the family. We had family from Ohio down to visit so we all met up at my aunt's house. That little tree is her "autograph tree" - we all carved our names into a leaf!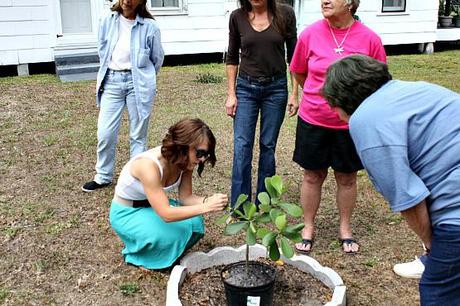 This is my little cousin, Jada...she's 6 or 7 and almost as tall as me...AH!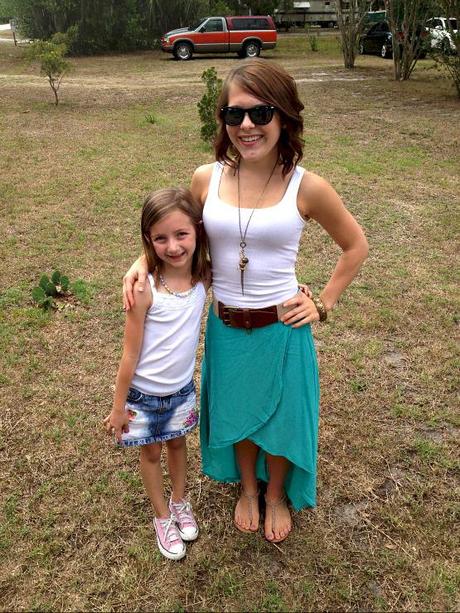 And this is my other little cousin, Casey. Every time she sees me she runs up  & gives me a big hug...melts my heart :) Plus our birthday is on the same day! (excuse the awkward umbrella coming out of my head...)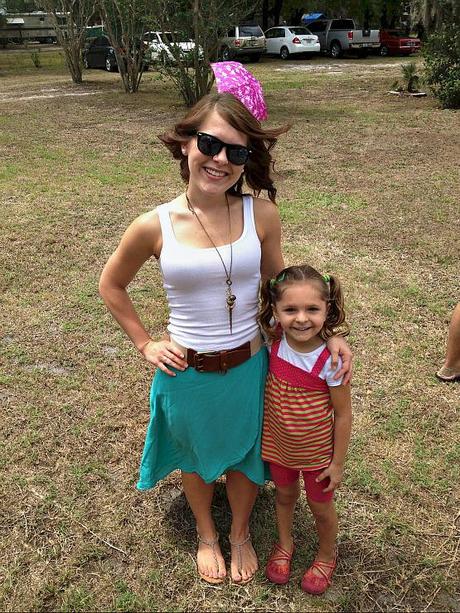 In case you were wondering:
Tank, Belt & Sunnies: Target Necklace & High Low Skirt: Forever 21 Sandals: DSW
This is the first time that I've ever worn a long skirt and I LOVED IT! It was so flowy & made me feel like a princess. Or a hippie...whichever ;)
Side note: I posted a picture of my high low skirt on Instagram and one of my guy friends referred to it as a "mullet skirt"... I DIE - hilarious! I've never heard that before & I will never call it anything else from this point on :) .
And because I can't leave you guys hanging without posting at least one pin... I am obsessed with this dress. How cute is it?! REAL CUTE. As soon as I get the chance...I'm buying it! :)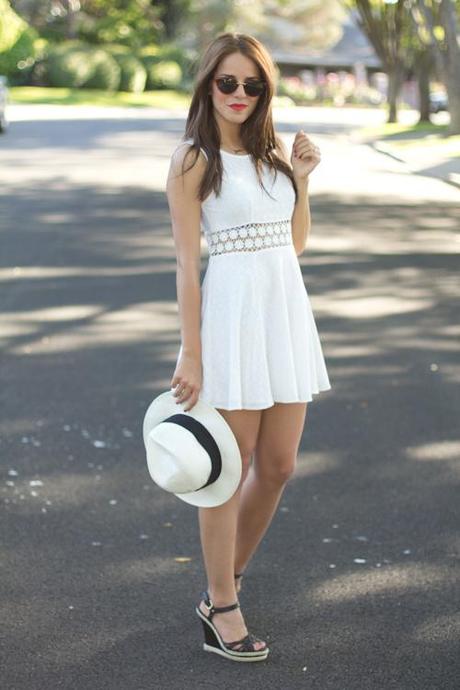 via
Okay...I'm off to finish this paper! This paper, a presentation & 1 final separate me from FREEDOM :)
Happy Wednesday!