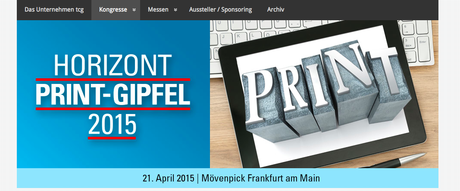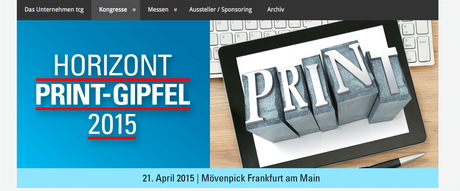 I like the sound of a conference organized to celebrate print and its renaissance.
It is what I call doing print happily in the digital age, and that will be the basis of my talk April 21 in Frankfurt.  The concept aims to explore new concepts, innovative ideas and to showcase case studies where "Print Strikes Back", including new approaches to advertising and monetizing efforts.
As I begin to think about my own presentation, I will share thoughts with my blog readers.  The emphasis should be on those products where editors are not abandoning print as they conquer the digital landscape.  More importantly, what is the proper role of print in the digital age? These are the topics and the examples that I plan to bring to my own presentation.
 
For more information about the Print Summit 2015:
http://www.conferencegroup.de/kongresse/marketing-medien-branding/horizont-print-gipfel-2015
TheMarioBlog post # 1688
Please enable JavaScript to view the
comments powered by Disqus.
comments powered by

Disqus