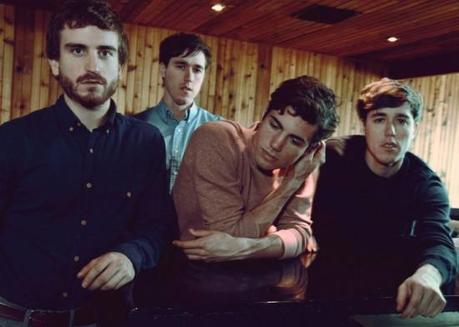 Remembrance of Things to Come – Princeton
Filtering the upbeat rhythms and emotive vocals of pop through avant garde lenses, Princeton, led by twin brothers Matt and Jesse Kivel, have struck a balance between classical composition and light-hearted, danceable enthusiasm. With the help of seven-piece Los Angeles New Music Ensemble, the band layers intricate string arrangements throughout their homemade drum patterns and syncopated keys. The title track from their upcoming second LP, Remembrance of Things to Come, is the epitome of this model. Frantic strings carry the song through swelling percussion and echo-y, ethereal vocals, expertly blending the symphonic and electronic.
The rest of the album showcases a wide range of strengths and skills from the Kivel brothers. From the complex beat patterns in "To The Alps" and "Grand Rapids" to the lush instrumental textures of "Phase" and "Louise", they offer up an album of minimalism, abundance, and all things in between. Set for release on Hit City U.S.A/Easter Everywhere on February 21st, Remembrance of Things to Come, showcases what a sophomore release should accomplish — a courageous, successful effort to expand an a debut.
While the band doesn't have any current plans to tour, those in LA can catch the end of their January residency at the Bootleg Theater on the 30th. In the meantime, right-click, download the single above and prepare for more magic to come from Princeton (@princetonmusic) next month.