Saturday was a rare rain free day in what has been a rainy couple of weeks. We decided to take advantage of this and go out without the danger of getting soaked in a monsoon downpour.
We headed to the National Museum of Korea to view an art exhibit entitled "Princely Treasures". It is a traveling art collection that originally comes from a couple of museums in London. The art displays how the rich and upper class society of Europe lived in the 17th and 18th centuries. The collection includes paintings, sculptures, furniture, jewellery, cutlery, glasses, clothing, etc… There was even an old traveler's shaving kit, which I found very interesting. The exhibit shows that even back then, the elite society of Europe lacked nothing and loved to show off their riches.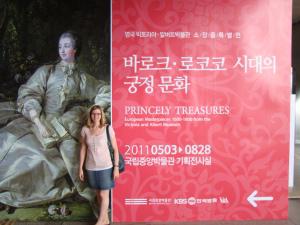 Princely Treasures
Though the exhibit was quite interesting, we did go at the wrong time of day. We went in the early afternoon and suffered through the long lines. The longer I live in Seoul, the more I realize that if you want to shop, or go somewhere popular then it's best to go in the mornings.
After viewing the exhibit we took a stroll around the park that is on the National Museum's grounds. It is a very nice park and surprisingly quiet for being in Seoul.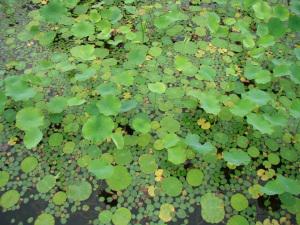 Lily Pads
We took a taxi to Itaewon after this and went to Ali Baba. It is a Egyptian restaurant. It was our first time there. The food was delicious but, a little overpriced and the service could have been better. I do enjoy trying new restaurants though and trying food from around the world.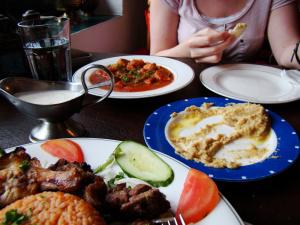 The Spread @ Ali Baba
I love rain-free days and I think we made good use of this one.
Check out the pics here.