When I went into Primark last weekend I decided to take a look in the jeans section. Now normally I'm a huge Topshop fan when it comes to jeans and I quite like River Island ones too, but I decided to have a look, it couldn't hurt right?
I've got one word for you...Amazing! 
The quality of these jeans, quite obviously, isn't the best around but they are still really good. I picked this pair up in a UK10 and they fit really well. They have quite a bit of stretch in them so I think they'll hold their shape quite well and the length is perfect. Sometimes I struggle with the length of jeans as I'm quite tall and carry most of my height in my legs, but to say these are one length they're long enough that they could even be rolled up once or twice, which I'm not opposed to at all!!
The selection of jeans they have in Primark is also amazing too. Everything form pastels to prints, from skinny to ankle grazers there's definitely something in there for everyone. Best of all they only cost £13.00, which by my books is a complete bargain, especially when you compare to the average Topshop and River Island price of around £40.00 (which I actually think is quite reasonable too!)
The mint green foil top I saw and knew I had to get, they had it in other colours too but the only other color I can actually remember was a blush pink tome, which was really pretty too and I may go back for that one. I'm not sure how much this one was but I think it was around £8!!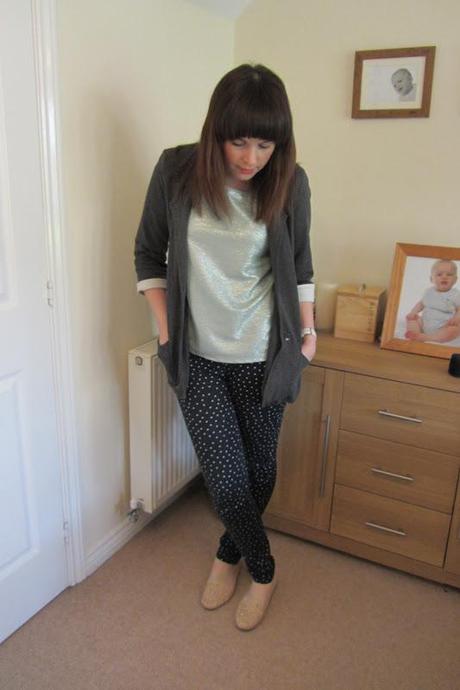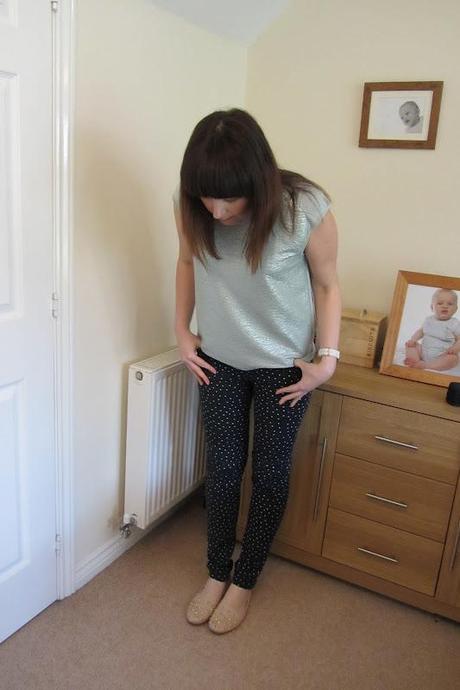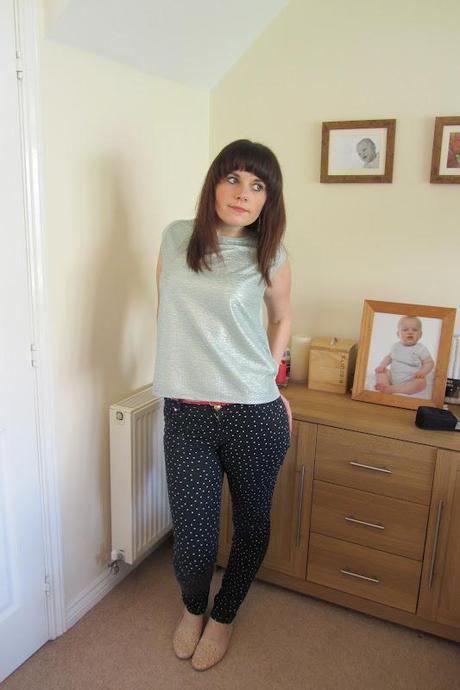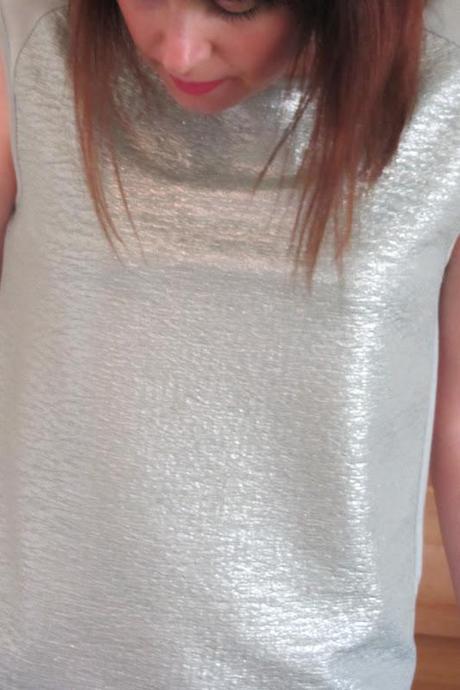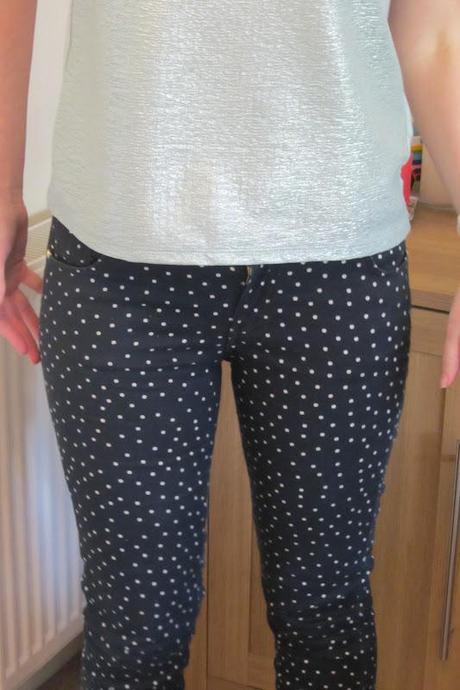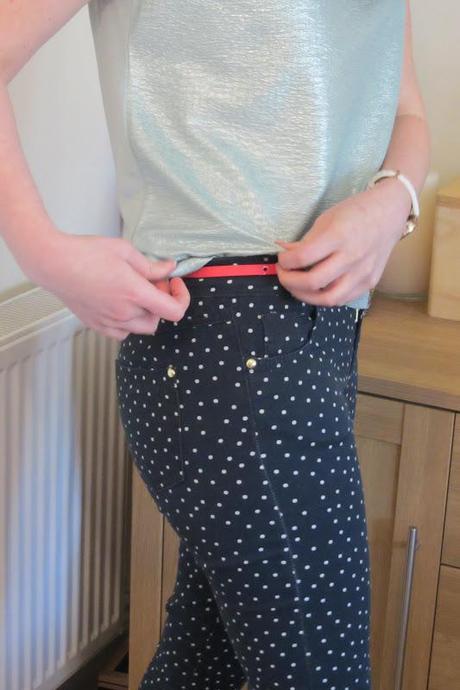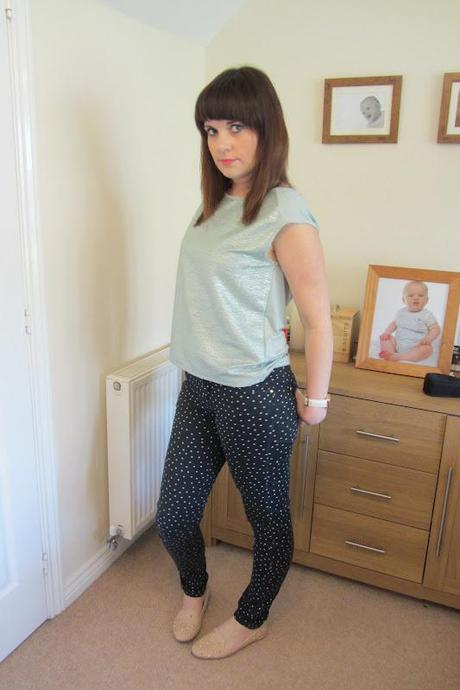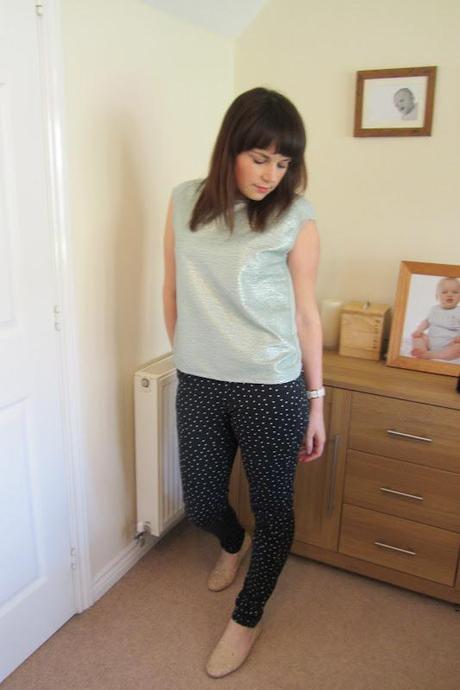 Blazer- Primark Jeans- Primark Top- Primark Shoes- Topshop
With fashion being so ready available and disposable nowadays I think there is definitely a place for Primark in our lives.
Let's hope for a sunny weekend K x