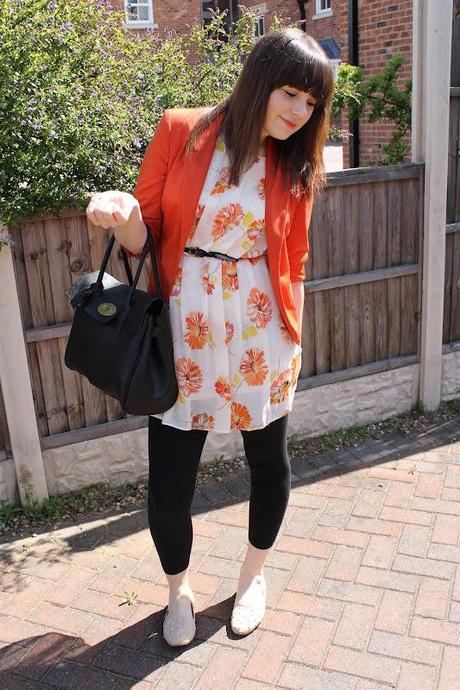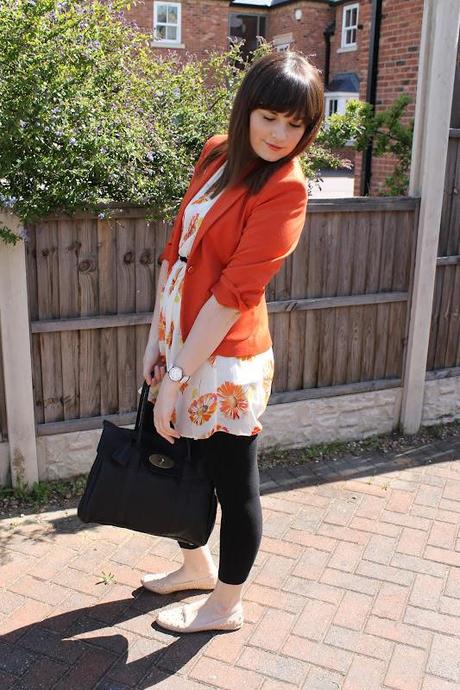 Today I thought it best that I leave Rich in bed, he wasn't in the most healthy of states after returning home yesterday from a stag do in Magaluf. Perfect for visiting my friend
Khila!
After about a month of moaning we finally have some sun, so I decided to put on one of my new summer dresses. I picked this dress up in Primark recently, I'm going to say for about £13 but I could be completely wrong. They do this dress in loads of different colours and it's really comfortable however, I intended to wear it with bare legs which is completely impossible because of how short it is, so my legging saved the day!
I also want to mention that I broke my Topshop Vectras today. I'm completely gutted. I was just walking to the shop and I went over on my foot a little and the back seem totally ripped. They are/ were my favourite flats and I did intend on buying the new canvas Vectras, but I'm not sure if I'll bother now!!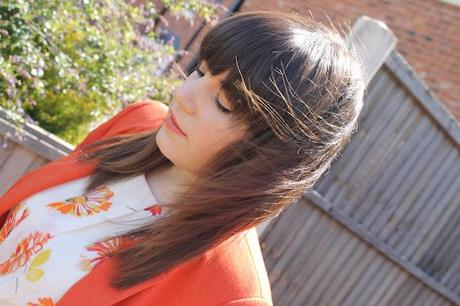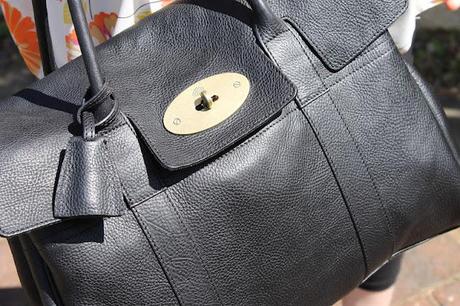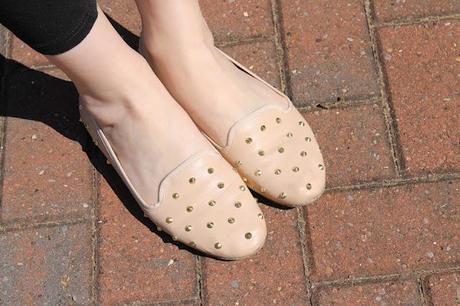 Dress- Primark Blazer- New Look Shoes- Topshop Leggings- H&M Bag- Mulberry Bayswater
I've really enjoyed my 5 day weekend, but it's back to work tomorrow for me! K x