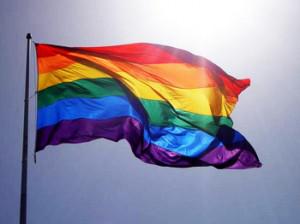 As the first country to legalise gay marriage and one of the many to fully embrace Gay Pride events, the Netherlands is a leader in the gay movement.
Amsterdam is arguably the center of that movement, and with the second annual Pride Photo Awards contest, the city has embraced yet another important element of accepting and understanding sexuality.
Launched in April 2010, the Pride Photo Awards aim to show the many different sides of gender, beyond the binary concept of male/female. Along these lines, the contest selects images that promote the diversity of the LGBT (lesbian, gay, bi-sexual and transgender) community.
With a specially selected jury of internationally renowned photography experts, winning images are selected among categories including sports, gender, current affairs and documentary. An all-around 2011 Pride Photo Award is also given to the image that best represents the contest's themes.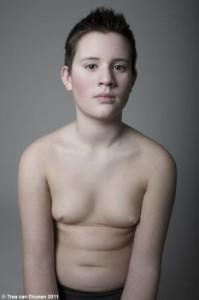 It is a prestigious honor given this year to Trea van Drunen for Leon. The stark, quietly unnerving image of a 12-year-old transgender boy is one of many to be taken by the photographer over a 10 year period of documentation.
"This is a strong, iconic image that challenges the viewer," said the 2011 jury. "There is a sense of mystery to this picture, making people reflect on life and identity. Leon shows a very confident face to the camera and the world, which is quite surprising for somebody so young."
But this portrait is only one of the moving and fascinating portrayals on display from now until 2 October at Het Sieraad gallery in Amsterdam's west side.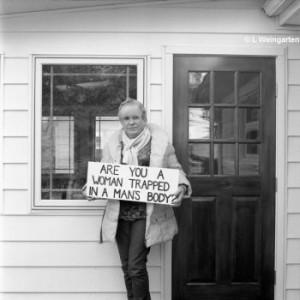 All the winning photos and series' will be available to the public along with a thematic exhibition titled Straight Back at You. Here, four films will be shown that examine the way outside world reacts to people who are (visibly) different from gender and sexual stereotypes. These reactions can be both positive and negative: from Gay-Straight Alliances to anti-LGBT rights activists, from 'fag hags' to transphobia.
In many ways, the topics brought forth in the Pride Photo Awards can be considered taboo. But one cannot deny the idea of sexuality and its expression is a complex one. It is exhibitions and programmes like this that help the world – and those struggling with sexuality – better understand this issue.