Previously On RR posts are part of the "revival" project with content from 2012 up to 2015, previously seen on the reading-romances.com website that I lost. You can identify them by the image on the beginning of the post. I want to include the best of reviews, my favorite interviews and guest posts!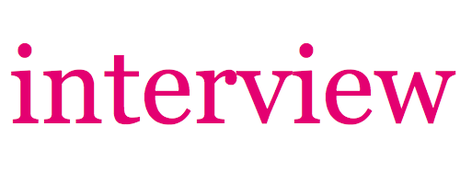 Nat:
Hi Cynthia, welcome to Reading Romances! Let's start by approaching your new series. How did you come up with the LOST (Last Option Search Team) boys?
Cynthia: Thanks so much for having me here! 😉 And as for my LOST group...I wanted to create a group that would focus on finding missing people-the people that cops and other authorities had given up hope of finding. Gabe Spencer, the hero of BROKEN, understands how devastating it can be to lose someone you love. His sister was one of the missing, and he created the group because he wanted to save others, even though he was never able to help her.
Could you please share with us 3 curiosities from your journals about the BROKEN protagonists, Gabe and Eve?

#1 Gabe is a seriously tough guy-he's an ex-SEAL with a rough exterior. He thinks that no one can get close to him, and then he meets Eve. Once he sees her, everything changes for him.#2 As for Eve...poor Eve. She wakes up in a hospital with no memory of her past. Writing a heroine with no memory was interesting-I kept wondering how I would feel if I woke up and I couldn't remember my home, my family-if I just lost it all! (She's given the name of "Eve" by the hospital staff...it was a little better than Jane Doe.)#3 For my third note...much of the story takes place on Dauphin Island (where Eve was living before she became the target of a killer). Dauphin Island is a little place right along the Alabama Gulf Coast...it's also an island that is reputed to be quite haunted...but that's a story for a different book. When asked about the good side on being published and self-published you said "The industry is changing very quickly. I'm trying to change and adapt with it.", what do you believe that's coming next for this industry?I think we're going to see a wonderful diversity of books. I don't think there will a next "big thing"-I believe there will be tons of new things! Self-publishing allows writers to explore different areas without having to write to "trends." I'm not a big fan of trends. I'd rather just write stories that call to me-and my readers.
If you could retire any question and never, ever, have it asked again, what would it be? Or is there a question that wasn't asked but that you'd have the perfect answer to?
I would like to be asked..."Who is your favorite super hero?" Because I think that is an incredibly important question. And my response would be (of course)...Superman.
And to end this interview with a bang: what can you tell us about your next release, Twisted (LOST #2), that isn't in the blurb or in the excerpt?

I had such an incredible time writing Twisted!! Okay, the part that isn't in the blurb? Basically, the heroine-Emma Castile-is the female version of the lead character from the USA show Psych. She's highly observant, and she uses those skills as she works as a fortune teller in Jackson Square (New Orleans). Emma can size a person up in less than thirty seconds. I totally wish I had her skills!
Thank you for taking the time to answer my questions, Cynthia! Hope to have you back very soon!
Thank you so much for interviewing me! It was a pleasure!Today I'm sharing a post from March 25, 2015 - an exclusive interview with author Cynthia Eden about the first book in the LOST series. Hope you enjoy it!
Award-winning author CYNTHIA EDEN writes dark tales of paranormal romance and romantic suspense. She is a New York Times, USA Today, Digital Book World, and IndieReader best-seller. Cynthia is also a two-time finalist for the RITA® award (she was a finalist both in the romantic suspense category and in the paranormal romance category). Since she began writing full-time in 2005, Cynthia has written over thirty novels and novellas. Cynthia lives along the Alabama Gulf Coast. She loves romance novels, horror movies, and chocolate. Her favorite hobbies include hiking in the mountains (searching for waterfalls) and spelunking.
***
Discover more about Cynthia and her books: