The Mortal Kombat X digital-first comic is in full swing, and we've got your exclusive first-look at the upcoming Chapter 4. Plus, we talked to series writer Shawn Kittelsen to learn more about what fans can expect.
Here's your first peek inside: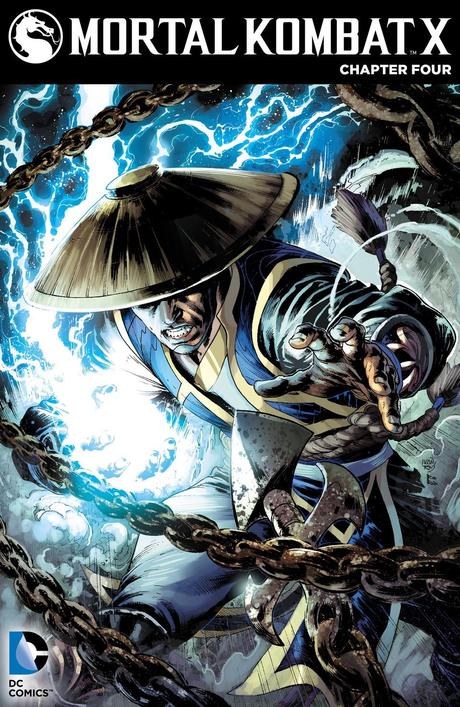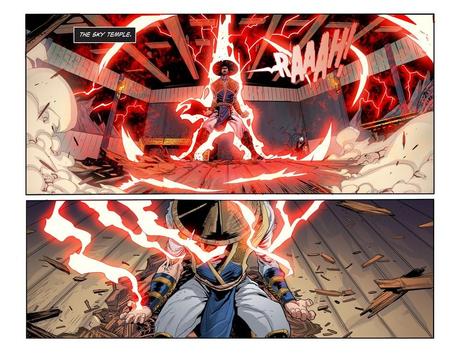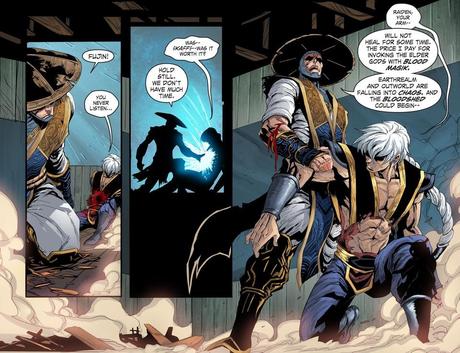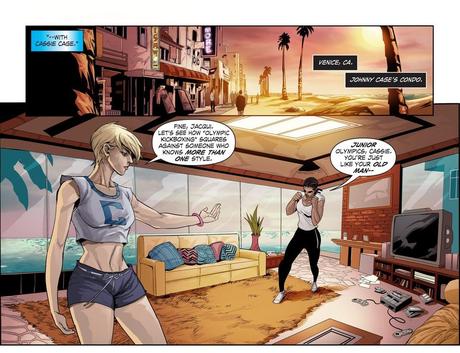 And here's the synopsis:
As the daughter of Johnny Cage and Sonya Blade, Cassie Cage thinks she's seen it all. But when she finds herself in an illegal MMA deathmatch, Cassie must decide if she's ready for her first taste of Mortal Kombat!
The chapter will be available for download on Sunday via the DC Comics App, Readdcentertainment.com, comiXology.com, Google Play, Kindle Store, Nook Store, iBooks, and iVerse ComicsPLUS.
Kittelsen on the (Rather Crazy) Story So Far
"So far readers have met Takeda, the son of Kenshi, and learned how he came to be the apprentice of Hanzo Hasashi aka Scorpion, who is the Grandmaster of a new Shirai Ryu clan. Of course,
*spoiler alert*
one of Raiden's cursed daggers just killed the whole clan except Scorpion and Takeda, so we've set those two characters on an epic quest for answers: Can Hanzo seek justice for his clan without losing his humanity? Who's this demon hunting Earth's champions? Why is Raiden giving cursed daggers to people in the first place?"
What to Expect in Chapter 4
"Chapter 4 brings several new characters into the fold, with a spotlight on Cassie Cage, the daughter of Johnny Cage and Sonya Blade. Cassie represents so much of what MKX is about: She's a next generation fighter, influenced by fighters who came before her, but determined to forge her own path. Of course, being an inexperienced teenager when our story takes place, that determination is liable to get her in deep trouble.
"Readers also get to meet Kotal Kahn, who's like Khal Drogo by way of the Maya. We'll find out what's been happening in Outworld and start to figure out what makes the new Emperor tick. He looks like a mindless barbarian, and he can be, but he's nobody's fool. Unlike say, Shao Kahn, Kotal is more interested in being a leader than a conqueror."
A Hint for What's to Come
"These seemingly disparate mysteries that we're setting up are interconnected. Eventually you'll know why those Kamidogu daggers are so important, you'll find out who's instigating all this, and you'll see how that plot connects to a Civil War in Outworld. And as we move on, those threads will continue to coalesce, until we find ourselves in the most epic MK rumble you've ever seen outside of the games."
source