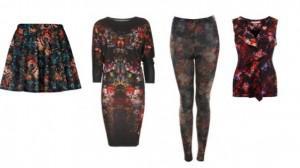 Have you heard of the new floral trend called Flomo?  What is flomo?  Well, in this mashup obsessed world (I can't even begin to tell you how much I hate the word mashup), where we incessantly need to take two words and mash them together to create a whole new one, flomo is a floral camouflage.  Floral camouflage prints are tight, tiny florals that don't have a lot of ground, blurred together that create a new twist to a fall floral.  It is my guess that the fashionista who came up with this term was in diapers during the early 90′s because we all wore flomo back then.  Yea… and back then we called them…FLORALS!   For the love of God, why do we need to come up with a hybrid cutesy name for everything?  
Do I like the flomo trend?  For me, it's not the trend I like or dislike it. I mean, floral prints are so subjective and personal that, really, it's not a matter of whether or not I like the trend…it's the name that I think is terribly dumb.
Take a look at some flomo looks I put together to get a sense of how this trend is being worn for fall and let me know what you think.  Flomo, pretty or pretty ugly?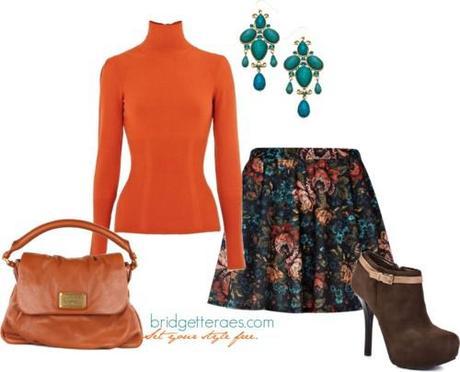 Flomo Fashion by
bridgetteraes
featuring turquoise earrings
I like this skirt for fall.  Add a pair of dark brown opaque tights and it's super cute.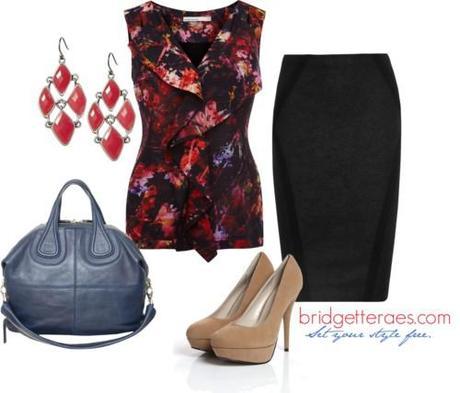 Flomo Top by
bridgetteraes
featuring givenchy
My clients can't get enough of tops like this for work.  They're feminine, layer beautifully and add some interest and color to a look.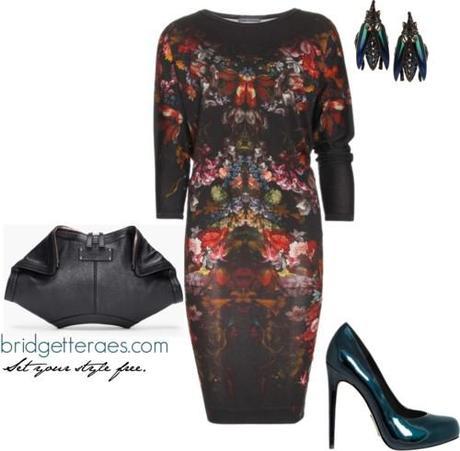 Flomo Dress by bridgetteraes featuring a studded clutch
Flomo is at all price points.  Here is an outrageously expensive dress by Alexander McQueen.  The blurring and muddled effect gives it that flomo touch.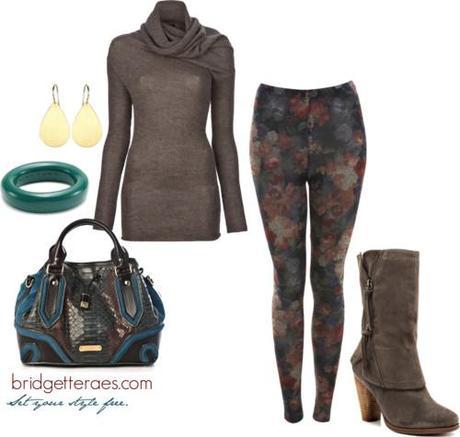 Flomo Pants by bridgetteraes featuring burberry
You could have some fun with a pair of flomo pants for fall.  They're a fun way to change up a look that you would normally wear with jeans.