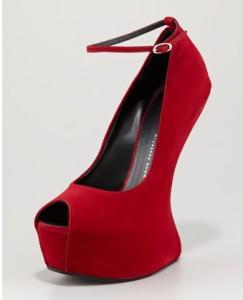 What the?  Check out this Heel-less platform by Guiseppe Zanotti. What do you think? Pretty or Pretty Ugly?
Lady Gaga may have made heel-less shoes a thing, but Giuseppe Zanotti made them a retail thing…for the budget crushing price of around $775.
Too expensive?
Well, of course copy cat pairs have been produced like this pair by Chinese Laundry for  $99.  Even at $99 they hardly seem worth it.  What do you think?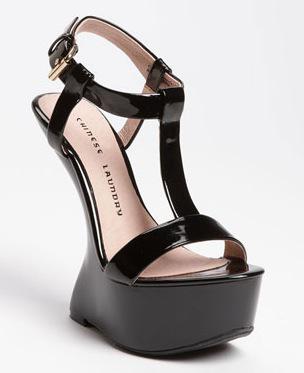 No surprise, a reviewer of these shoes on the Nordstrom.com website gave the pair one star claiming that they offered no back support.  Um…duh!
Curious what it looks like to walk in them?  Check out this video.