Hi lovelies :) The product that I'm spotlighting today was my bff over Spring Break!
As you all know from the pictures I've been sharing this past week, I spent a lot of time basking in the Florida sunshine. (Can I just take a second to say how much I miss Spring Break? Okay moving on...)
 This little gem came in quite handy!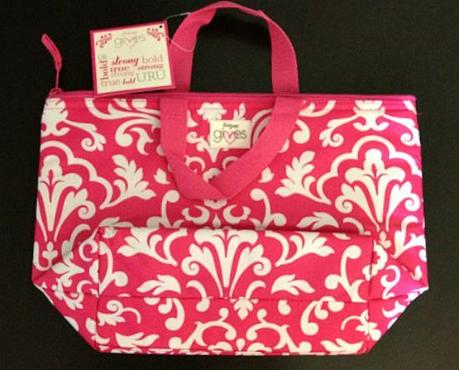 It's a U R U Thermal Tote by Thirty-One. Yep...thermal! Which means that it is made to keep my water cold while I'm lounging poolside. Now do you see why we were bffs this past week?  .
Leslie is a Thirty-One independent consultant and she sent me this tote. I was excited when she told me that she wanted to send me one, but I was even more excited when it arrived. Besides keeping my drinks cool against the beating Florida sunshine, it is also the perfect size for a pool bag. Most of you guys know that I'm a tad on the smaller side...to say the least ;) so I'm not a fan of ginormous beach bags that weigh me down.
But look how petite this tote is. Perfect! Side note: I got a camera timer app on my iPhone and this was the first time I'd used it :) I'm pretty stoked about being able to take outfit pictures...now I just need to get an iPhone tripod haha!
So here I am about to walk out the door to hit the pool, bathing suit cover up and all!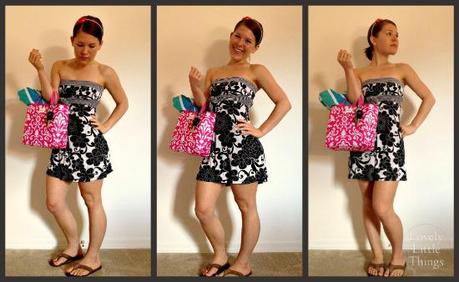 Even though the bag looks all cute and small, don't underestimate the amount of stuff that can fit inside of it. I fit my journal, my Kindle, a large water bottle, SPF & a towel. See?! (I took my towel out before I took the picture so you could see the lining of the bag) Leslie told me to use icepacks to keep everything cold, but not to put actual ice in the bag.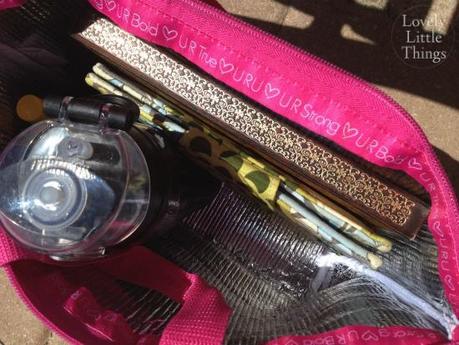 The best parts though...


//

It's only $16!


//

$1 from each sale of this U R U thermal tote goes to the Thirty-One Gives Foundation,  which "supports charities whose missions empower women, girls and families."

Source: Spring 2012 Thirty-One catalog page 3

.
You can read all of the details about the tote here, and if you're interested in buying one shoot Leslie an email and she will hook you up :)
Want me to spotlight your product? Send me an email and we'll set something up!
Enjoy your Tuesday, okay?!