MUMBAI REGIONAL CASTING
Max, country's largest fashion forward brand and Elite, global talent management company, are back with the 4 th edition of 'Elite Model Look India 2017', one of the most sought-after & prestigious contest in the world. A change to gain global popularity, prominence and prestige. The contest is a lifetime opportunity for thousands of boys and girls to become the next International Super Model and reach great heights like Cindy Crawford, Stephanie Seymour, Gisele Bundchen, Sigrid Agren and Constance Jablonski.
Founded in 1972, Elite has decades of insider experience and an incontestable awareness of emerging fashion industry trends around the world. Elite Model Look, its prestigious model selection process, reflects this keen insight. Elite represents thousands of models across the globe through its exclusive network of over 30 agencies. It was the first major modelling agency to have representation in the five continents and to open a Chinese office, in Shanghai in 2012. A glance at Elite's diverse roster of models over the years confirms the agency's preeminent position in the business. It propelled the careers of Cindy Crawford, Stephanie Seymour, Gisele Bündchen, Linda Evangelista and Helena Christensen, guiding them on the path to supermodel success. It has also championed the likes of Cara Delevingne, Kendall Jenner, Adriana Lima, Tao Okamoto, Guinevere Van Seenus, Behati Prinsloo, Lindsey Wixson, Caroline Trentini, Liu Wen, Magdalena Frackowiak, Josephine Skiver, Fei Fei Sun, Vittoria Ceretti, Greta Varlese among countless other internationally known faces. Along with its women's division the Group represents some of the industry's most recognizable men, such as Mark Vanderloo, Noah Mills, Alex Lundqvist, Tony Ward, Arthur Kulkov, Garrett Neff, Mark Cox, Alessio Pozzi, Benjamin Eidem, Tobias Torensen, Florian Luger, Marlon Teixeira, Diego Fragoso, Richard Biedul, Tony Thornburg and Janis Ancens, through its international men's divisions.
To learn more, visit www.elitemodelworld.com
Elite has an unparalleled ability to scout promising new faces across the five continents. The Elite Model Look competition, created in 1983, is the sole contest that provides aspiring models of all backgrounds with the opportunity to approach the fashion world in a professional setting, and kick-start their careers. Elite is the only model agency in the world to have such a successful scouting tool as Elite Model Look. Managed entirely in-house, it is the most influential and professionally respected contest in the industry, making Elite stand out from the crowd. Icons such as Cindy Crawford, Stephanie Seymour, Alessandra Ambrosio, Gisele Bündchen, Constance Jablonski, Fei Fei Sun, Ming Xi, Sigrid Agren and in recent years top models as Pauline Hoarau, Vittoria Ceretti, Greta Varlese, Ruth Bell, Benjamin Benedek, Matthew Bell and Serge Rigvava were all discovered by the Elite Model Look contest and propelled to fame.​
To learn more, visit www.elitemodellook.com
The contest which will tour 07 cities across India this year, reached Mumbai on Saturday for its preliminary Regional Casting round. Mumbai Regional Casting took place at Infiniti Mall, Malad West on Saturday, 12th August 2017. The esteemed panel of jury included MARC ROBINSON - Licensee - Elite Model Look India, PARVATHY OMANAKUTTAN - Actor & Supermodel and SUBI SAMUEL - Celebrity Photographer.
At the end of the casting, 07 Girls and 04 Boys saw their dreams come true as they were selected for the next stage, Elite Model Look National Casting that will take place in Mumbai on 30th August 2017. Contestants were shortlisted from hundreds of hopeful contenders based on criteria like their ramp walk, first impression and photogenic appeal. The lucky contestants chosen from Mumbai are -
Girls -
Aditya Pandey, Apurva Gujare, Darshana Murumkar, Divyanka Agarwal, Priyal Shah, Shubahangana Raje and Varsha Chaudhari.
Boys -
Akshay Parab, Bobby Mandhyan, Pratik Shetty and Shubham Shinde.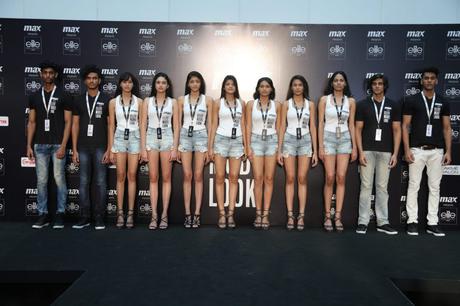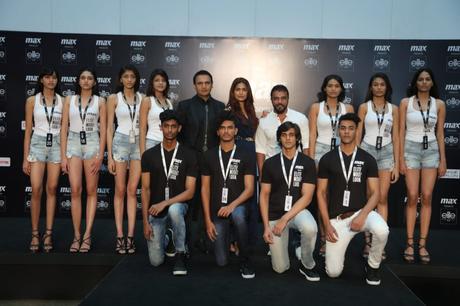 These contestants will compete in the final selection round in National Casting along with contestants shortlisted from Hyderabad, Bangalore, Delhi, Pune, Kolkata and Goa. At the end of the National Casting, the Elite Model Look jury will choose contestants to participate in India Final that will take place in Goa in September 2017. The ultimate goal is to win a place in the prestigious Elite Model Look World and to secure a 2 year contract with the Elite agency.
PR Courtesy: Images & Press Release