WND EXCLUSIVE
U.S. TECH GIANT CLICKS WITH FOREIGN VOTE-COUNTER
Just weeks after leftist billionaire buys major stake

AARON KLEIN
Weeks after billionaire activist George Soros purchased a significant stake in Microsoft, the Spanish-based, vote-technology firm Scytl announced a partnership with Microsoft as part of a global governance drive.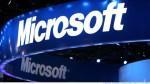 In January 2012, Scytl acquired 100 percent of SOE Software, the leading software provider of election management solutions in the United States. The sale garnered national attention after it was spotlighted by the popular Drudge Report.
Now, Scytl has announced it is teaming up with Microsoft's recently launched CityNext initiative, which describes itself as a "global initiative empowering cities, businesses and citizens to re-imagine their futures and cultivate vibrant communities."
"Joining forces with Scytl as a partner for the CityNext initiative was a logical choice," stated Joel Cherkis, general manager of worldwide government at Microsoft.
Aaron Klein's "Impeachable Offenses: The Case to Remove Barack Obama from Office" is available, autographed, at WND's Superstore
"Scytl provides complimentary technology to support transforming cities with innovative tools that engage citizens and support successful governing organizations," Cherkis said.
A Scytl press release announced the partnership with Microsoft will "enable active government and citizen participation and influence in decision making processes by leveraging the online communication channels used daily by communities."
In the financial quarter that ended Sept. 30, Soros Fund Management LLC purchased a $12.6 million share in Microsoft.
WND previously reported some of the ties between Soros and Scytl.
In May, the firm announced the acquisition of the software division of a non-profit election organization tied to Soros' Open Society Institute.
Scytl purchased the software division of Gov2U, described as a non-profit organization dedicated to developing and promoting the use of technology in the fields of governance and democracy.
A Scytl press release says: "Gov2U created its software division in 2004 and, since then, it has developed a wide array of innovative award-winning eDemocracy solutions that have been implemented in multiple countries across Europe, Africa and America at the local, regional and federal government levels."
The Spain-based company says the "main purpose of these tools is to engage citizens in participatory processes through the use of online and offline platforms, bringing more transparency and legitimacy to decision-making processes."
Gov4U is currently partnered with Soros' Open Society to support and develop a group called the Declaration on Parliamentary Openness.
The group runs a website, OpeningParliament.org, which says it is a forum "intended to help connect the world's civic organizations engaged in monitoring, supporting and opening up their countries' parliaments and legislative institutions."
Gov4U, meanwhile, has eight partners of its own listed on its website, including the Soros-funded and partnered National Democratic Institute, or NDI.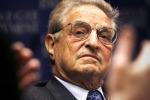 Aside from receiving financial support for Soros, NDI has co-hosted scores of events along with Soros' Open Society. The two groups work closely together.
NDI and the Open Society, for example, worked together to push for electoral and legislative reform in Romania.
NDI boasts that with Open Society Institute funds it conducted a political leadership training series for Romanian activists to "bring tangible improvements to their communities."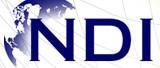 NDI describes itself as a nonprofit, nonpartisan, nongovernmental organization working to establish and strengthen political and civic organizations, safeguard elections and promote citizen participation, openness and accountability in government.
NDI previously stated it was founded to draw on the traditions of the U.S. Democratic Party.

WND found that
NDI is also listed as the only U.S.-associated organization of Socialists International, the world's largest socialist umbrella group.
NDI was originally created by the federally funded National Endowment for Democracy, or NED, which itself founded joint NDI projects with the Open Society. Another NDI financial backer is the United States Agency for International Development, USAID.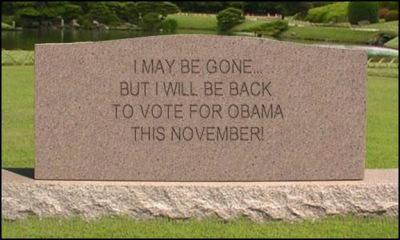 Read this story in its native habitat at WND.com:  http://www.wnd.com/2013/11/u-s-tech-giant-clicks-with-foreign-vote-counter/#VhuOihfu85muZ3OG.99