…and we thought the fall of Saigon was bad! ~ TD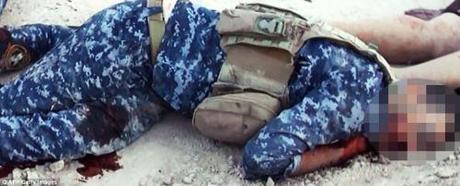 Mail
Online
ISIS butchers leave 'roads lined with decapitated police and soldiers': Battle for Baghdad looms as thousands answer Iraqi government's call to arms and jihadists bear down on capital
By SAM GREENHILL and JILL REILLY and KIERAN CORCORAN
U.S. today changed tone on intervention; President Obama said: 'I don't rule out anything… Iraq will need more help'
Crucial vote to grant emergency powers was delayed because MPs did not turn up, leaving Iraqi government paralysed
Disruption in Iraq could add 2p to the price of a liter of petrol within a fortnight as ISIS insurgents take key oil fields
Kurdish forces are in full control of Iraq's oil city of Kirkuk after the federal army abandoned their posts
Iran has sent special forces and a unit of elite troops to Iraq to assist the Iraqi government halt the advance
Iraqi air force is bombing insurgent positions in and around Mosul – 1.3million citizens still remain in the city
Middle East experts raised the prospect of Iraq being carved into three – Kurdish, Sunni and Shiite – by the conflict
Obama: 'al Qaeda's on the path to defeat'
The full horror of the jihadists' savage victories in Iraq emerged yesterday as witnesses told of streets lined with decapitated soldiers and policemen.
Blood-soaked bodies and blazing vehicles were left in the wake of the Al Qaeda-inspired ISIS fanatics as they pushed the frontline towards Baghdad.
They boasted about their triumphs in a propaganda video depicting appalling scenes including a businessman being dragged from his car and executed at the roadside with a pistol to the back of his head. The extent of the carnage came as:
Images from captured cities such as Mosul and Tikrit showed deserted streets, burnt out vehicles and discarded uniforms left by government troops fleeing the brutal fanatics;
ISIS leaders urged their bloodthirsty followers to continue their march and warned that battle would rage in Baghdad and in the holy city of Karbala;
Thousands of residents in the capital answered a call to arms to repel the invaders amid fears the government's own troops were not up to the job;
Aid groups warned of a new refugee crisis after half a million terrified Iraqis left their homes to escape the jihadists.
Read more: http://www.dailymail.co.uk/news/article-2655977/ISIS-militants-march-Baghdad-trademark-bullet-head-gets-way-control-north.html#ixzz34WRYKv8J
Drudge Report Headlines 06-13-2014: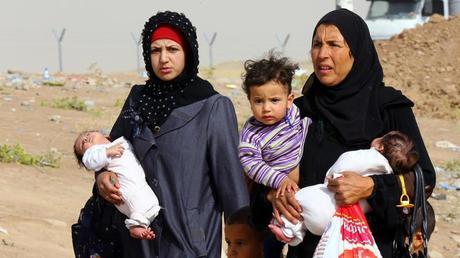 Exodus from Iraq as chaos spreads...
UN: 800k refugees...
CHRISTIANS ON THE RUN...
Terrorists 'full-blown army'...
Medieval Sharia Law Imposed...
'Roads lined with decapitated police and soldiers'...
Iraqi government 'paralyzed'...
Army Collapses...


VIDEO: Thousands of soldiers captured by ISIS...


Iran Deploys Forces...
Americans evacuated...
USA Secretly Flying Drones...
ISIS terror leader released from U.S. custody in 2009...
Pentagon: Rebels may have captured military equipment...
PAPER: 'Worst case scenario'...
FLASHBACK: Biden: Iraq One of Obama's 'Great Achievements'...
Vets in Congress: 'What was point of all that?'...
Oil Soars...
OBAMA HINTS AT ACTION...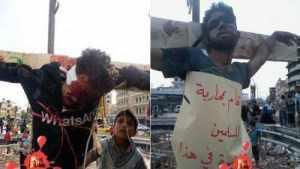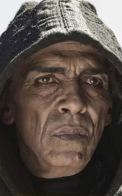 America, you voted me into office twice, and now you share in the benefits of my leadership.