They are everywhere aren't they, 0c for this country, 0c for that one. Is it real? Can they seriously be charging you so little to make telephone calls yet your fixed line phone company (Optus or Telstra) charge you $dollars per minute not cents?
Well it is real. Yes it is but you do need to be careful about the fees that are charges, connection and other fees. Also remember that cards have a 90 day or 180 day expiry.
This is how they work. Although prepaid phone cards and the way they work can vary, most of them work like this.
You buy a prepaid phone calling card. All cards come with an amount of preloaded call minutes that you can use to make both local and international calls.
You dial an access number provided on the phone card. In most cases it will be a local access number (usually one for each state).
You enter the PIN number provided with your phone card.
After entering your PIN number, dial your destination number like you would normally.
Once connected to your destination number, the fees for your call are automatically subtracted from the credit on your phone card. Since the card provider pays for the international connection, you only pay for the local connection on top (or nothing if you've called a local access number). Compared to a normal international calling rate, the combination of local access fees and the card fees normally saves you between 70 and 90%.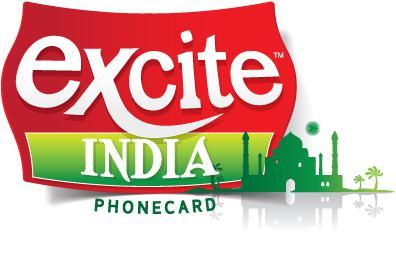 The Phone Card company providers will in many cases have several international call providers to cater for all countries and the special regional providers to cater for the specific region that the card is particularly cheap for eg Asia or Europe etc. These providers offer calling rates using VOIP, basically calls made over the internet.
So whilst it can be quite cheap to call international countries with your prepaid calling or phone card, pricing for calls and the fees associated with each vary considerably. Here are a couple of tips to help you out when choosing prepaid phone cards:
If you are a regular user of these cards, keep records of the number and duration of the calls you make to ensure that you are atleast getting as much in call time as is advertised.
Look out for all of the calling fees and charges. Lower calling costs usually mean higher charges and vice versa.
Here's a quick example why paying processing fees is not good.
If a phone card has an advertised 2¢ /minute rate but you have to pay a $1.00 processing fee, then that would mean that you're paying 3¢ /minute instead. Which brings me back to the point that Cloncom offers the fairest phone card prices without any overloaded fees or charges. In essence you're getting the actual airtime that you paid for.
By keeping records of what your experience has been like you can also gauge the quality of the calls you make. Whilst the calls can be cheap, if the line drops out every 5 minutes it can be very frustrating and hardly worth it.
We have a broad selection of prepaid calling cards listed on prepaidplans.com.au and regularly check to see how they are going in terms of rates.