Tweet
In the interest of full disclosure, bragging rights, and inevitable, unrelenting ridicule, The Toast writers wanted to get their final table predictions online and available before the start of the season.  Predicting the outcome of an entire campaign this early is no easy task.  It takes a keen sense of foresight, like a world-class chess champion thinking five moves ahead.  It takes a thorough understanding of each squad, each players' trends, tendencies, and the perceived cohesion of the unit.  It takes countless hours of studying, pouring over charts, articles, and schedules, like a medical student in the library during finals week.  It guessing.  Yeah.. mostly just guessing.
With that, I present to you Brandon and Zach's final tables: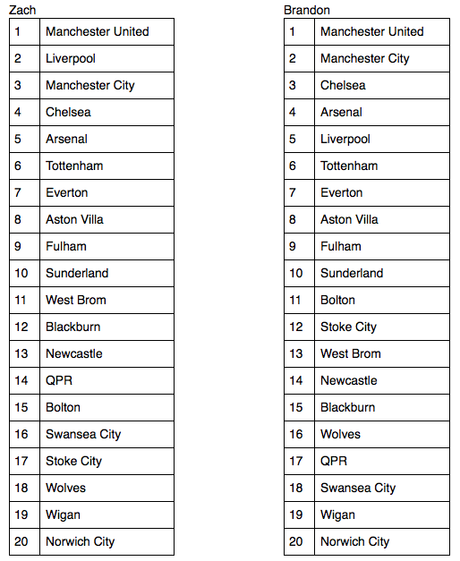 What do you guys think?