I'm just going to keep talking about TV because I'm tired and TV doesn't require a lot of thought. My parents bought ice cream and I ate way too much way too fast and I have the metabolism of a fat infant. Also I have an hour until the time ends. So I'm just going to keep writing about Parks & Rec Characters because that's easy and because I love them.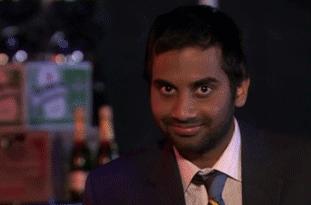 I love Tom Haverford. He's ambitious, spunky, and funny. His perfume Tommy Fresh may smell like shit apparently, and some of his actions have been pretty horrible (usually to Ron--for example, shooting him in the back of a head on a hunting trip, or bringing Ron's exwife Tammy on a date to get back at ron for dating his ex-wife, Wendy), but his personality isn't the worst. He's Leslie's secretary or something, and owns part of the Snakehole Lounge. He's the show's character that keeps the series up to date with the real world, like with technology and TV. When he's not making an ass out of himself to women and to potential business partners, and just lets himself be, he's actually really funny and genuine and excitable.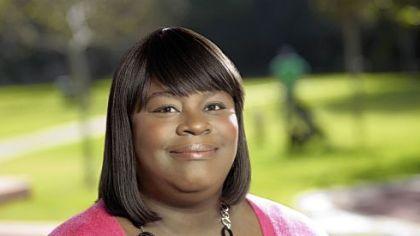 I adore Donna Meagle. She's beautiful, strong, caring, and thoughtful. She doesn't take anybody's crap and she knows what she wants. She's very self-possessed, and she always brings out the best in everyone else. I hope she gets more screen time! She's also a part owner of the Snakehole Lounge with Tom. Also, she has a Mercedes, which is like the love of her life. She generally gets along with everyone, but if she doesn't like you, she'll let you know, like with the annoying dude that's friends with Tom.  We don't know much about her background yet, except that she has a brother, and that she loves Twilight and LOST, but I'm eager to find out more!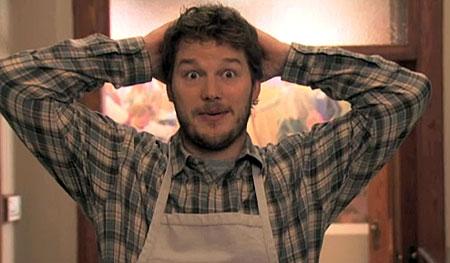 Andy Dywer is a gem. He's so stupid, but endearing and earnest and wants so hard to help and make people happy that no matter what he does you know that he's trying his hardest despite the odds (which he doesn't always understand). He used to date Ann Perkins at the beginning of the show, but he moved out after his legs healed and Ann got sick of him schmoozing. He's now a shoe-shiner at the Pawnee center and is currently dating April and working his music career, haha. One of the things that I love about Andy is that he virtually can become friends with anyone if he wants to. The only character he wasn't terribly fond about was Mark, and that was because he was dating Ann when Andy wasn't over her yet. But he manages to bring out the best in people like Donna, and he's pretty much a giant dorky, lovable puppy.
474